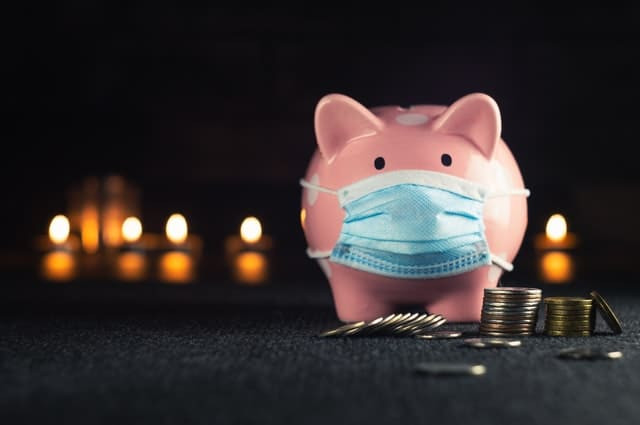 Is your homework topic about reducing college costs? Or maybe you're just researching to have an idea of what college expenses you should expect? Whatever it may be, this article will talk about what college costs are and how hard it is for a student to be on a tight budget.
College costs are all the expenses you'll have to bear through your journey to get your bachelor's degree. According to data from the National Center for Education Statistics, the average tuition costs since 1980 increased by 1,200% over the years.
Why did college costs increase rapidly? Some of the main reasons why college expenses increase are a decrease in state school funding, simultaneously with the increase in both demand and federal aid.
Paying for college is expensive, and not everyone can afford it. Some even choose to stop studying and opt for a job to save up for the next term. Even if they manage to enroll, most students apply for part-time jobs while juggling university to have extra spending money to cover their financial needs. Financial aid offices are also available in colleges. It assists students in applying for or receiving student loan debts, grants, scholarships, and other financial aid. However, it's usually not enough.
10 Ways to Cut College Costs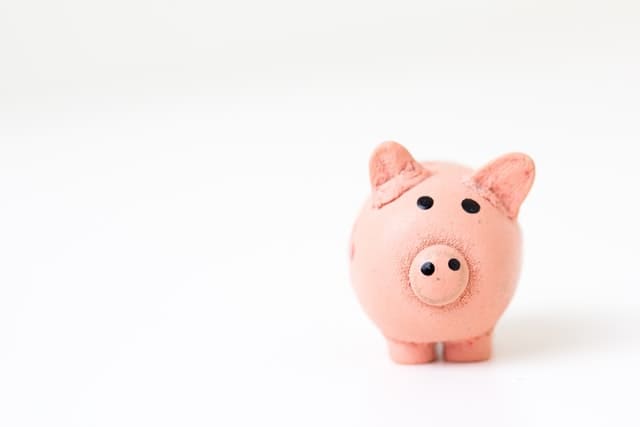 There are different ways to ease the financial burden or cut college costs depending on the category. There are categories of expenses you need to know to determine how much your college costs will be.
Some ways to save on college costs are as follows.
Earn a College Scholarship When You're in High School
Getting a college scholarship is a great way to help your college savings plans. In the US, scholarships for high school students are the most popular awards available by grade.
Many will ask when they should apply for college scholarships and wait until their senior year to apply for available scholarships. The answer is you can use it as early as you can, it also increases your chance to get more free money for your college. Every student can apply for multiple scholarships, but some scholarships don't allow students to have more than one scholarship.
Today, there are several college scholarships high school students can apply for that can cover their freshman to senior year expenses. Qualified students can compete for a full scholarship depending on their grades, coursework, and test scores. But how to apply for a scholarship?
After choosing the scholarship you want and making sure you are qualified based on their criteria, you have to prepare your school papers, certifications, or proof of your extracurricular and community service engagements. It's always better to apply as early as you can.
Secure a Scholarship Through Institutions
Some institutions are also willing to help students reduce the financial burden of the cost of college to help them achieve their career goals.
For example, College Board is a private institution that focuses on giving students more opportunities for higher education. They prepare students for their enrollment through programs like SAT, Advanced Placement Program, and BigFuture. College Board also offers a College-Level Examination Program (CLEP) where your test scores will determine the number of college credits you can earn. Talk to your guidance counselor on how the CLEP exam can help you get a college degree.
College Board also offers scholarships by completing tasks like FAFSA. Free Application for Federal Student Aid (FAFSA) is required to determine your eligibility for federal grants, work-study, loans, and state university financial aid. Students who are ineligible for FAFSA can still apply for the scholarship.
Enroll in a Community College
Tuitions and fees are the expenses you will pay for your college degree. The cost depends and can change based on your degree program and the total number of credit hours you will take. Colleges' in-state tuition is much cheaper than out-of-state tuition. Some colleges also offer comprehensive fees for students.
Community college or junior college offers higher education of two-year instead of a four-year college education. Students who graduate here are called associate's college degree holders.
Community colleges help students to save money. How? In a regular four-year college university, the first two years of your college are just general subjects, with the primary classes related to your chosen career only starting after. Some students choose to enroll in community college for two years and then transfer to four-year institutions to continue their studies to reduce expense.
Since students from a community college are also degree holders, graduates can already join the workforce and start their first official job.
Choose Your Room and Board
It's usual for colleges to offer dorm-room and meal plan options to their students. The charge continuously varies from what the student picks. To reduce expenses, you can choose to live off-campus. Although, living at home is still the cheapest option.
Use Secondhand Books and Supplies
Depending on what college degree you enrolled in, you'll have to purchase books you'll study. A way to reduce expenses is to buy secondhand books and supplies that you can still use, borrow, or rent the things you need for school.
Budget Personal Expenses
These expenses refer to those you allocate for personal use. This includes cell phone bills, laundry, and others. If you have limited spending, it's important to budget and use what you have only on what you need.
Pick Your Transportation
Every student has transportation expenses, whether they live off-campus or not. This depends on your situation, and you need to figure out what works best for you. If you have a car, compare your weekly transportation expenses to your weekly gas expenses to figure out which will save you more. You can also utilize your car as a sideline for extra income.
If you don't have a car, you'll have to allocate enough for how much you spend on public transportation. Or, if you're lucky, you might be able to hitch with a friend and chip in with their gas expense.
Get a Student Credit Card
Getting a credit card can be both bad and good. Having one gives you access to instant money, but you'll need to think of the repayments. Getting a student credit card while in college is easy and will not require you any deposits.
Proper understanding and usage of a credit card and responsible repayments will increase your credit score and open up opportunities like lower student loan interest rates.
Apply for Student Loan
A student loan debt is usual for every student. It's a type of loan focused on helping students to pay for their college education. The repayment to the lender will be after a student graduates or leaves the university. Student loan debt is a great and easy way to support your financial need when you're in college.
Work on the Side to Help in Your Tuition Costs
Looking and applying for a full-time or part-time job is a typical way for college students to support their expenses. According to the US Department of Education, 81% of students have part-time jobs who work more than twenty hours per week.
There are different part-time jobs available for each student, whether it's inside or outside their campus. Having a part-time job also has pros and cons that every college student should know.
Pros
Having an income to help pay for daily and college expenses
Learning how to budget money
Improving time management skills
Encountering valuable experiences
Widening social network
Cons
Having limited time for studying and coursework
Getting exhausted
Being absent in some college classes
Incurring complications with international students
Thinking of leaving college to focus on working instead
Life Hacks to Save for Your College Tuition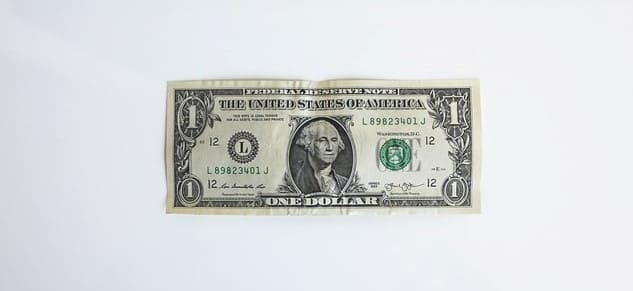 Going to college is expensive, but that doesn't mean you have to stop studying. There are ways to help you with your college expenses, and below are other life hacks you can use!
Always have a budget and stick to it.
Manage your time wisely.
Participate in school activities that can lessen your expenses.
Remember to use your student card.
Surround yourself with people who want to save money too.
Share expenses with others if possible, like rent or gas expenses.
Do a cost-benefit analysis whenever you need to choose an expense over the other.
Take advantage of your college library.
Sell or trade your books after using them for the term.
Ask for

help with your assignment

when you're short on time.
Create your meal plan and cook them.
Be Ready for the Cost of College
Know the cost of college and be prepared as early as you can. Remember the difference between sticker price or the price the school posts on their websites and brochures and net price so you can allocate the costs accurately.
These tips are only as good as how you act on them. It won't be an easy journey to go through college and continuously budget your expenses, but it will be worth it when you graduate. And if you are having a hard time making ends meet or dealing with writing your paper, don't sit around and wait for something good to happen.