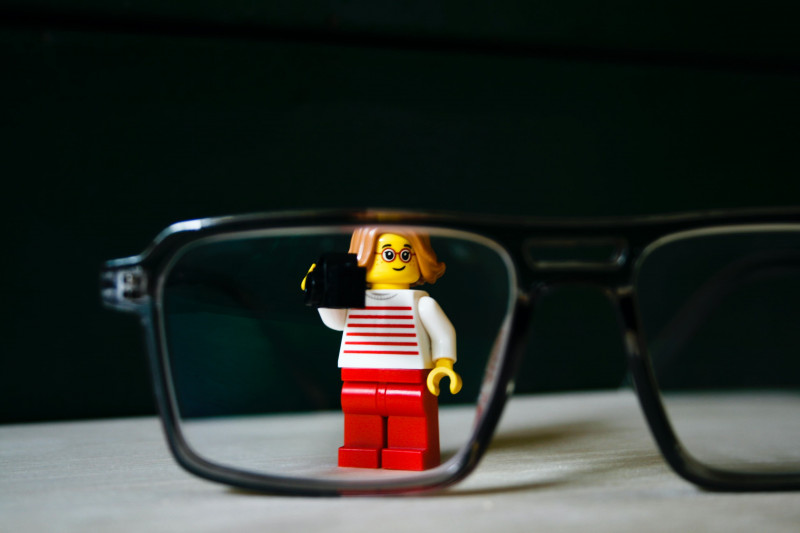 You are gearing up for a job interview, and you are confident enough that you have a nice-looking, well-templated CV (perhaps with a little help from CV makers) and you think that you have done your homework reading the "About Us" page of the company website that you are applying for. Speaking of homework, if you're still a student, Studybay has a lot of useful services to offer. 
But let's get back to job hunting. You found out that the working environment of the company is not traditional and instead known to hire great talents and skills from a very diverse group of people. The company is also known for promoting diversity and inclusion as part of its workplace culture. You realize the importance of embracing and a better understanding of diversity and inclusion, that those might be a part of the interview questions. However, you are clueless about what questions might be asked. 
Preparing the Interview Questions
In order to gain confidence in the interview process in an inclusive company, we've come up with questions along with practical and friendly advice on what we feel you need to internalize. We have summarized 5 common interview questions about diversity and inclusions as your guide.
You can also try crafting sample diversity interview questions based on this article or do a little research that can make a difference. Retention and acknowledging the principles of diversity is the key to be confident during and after the interview.
Set the following questions as your guide.
How Do You Define Diversity and Inclusion?
Respond to it as precisely as this example: "Our uniqueness or being different, regardless of our physical attributes or culturally diverse, is how I define diversity. While the state of being embraced, respected, and accepted in a diverse environment is Inclusion. Diversity and inclusion go hand in hand, no one should be left behind and must be given equal value and protection".
Do You See Yourself Working With a Diverse Team?
This question may be tricky. This is to gauge - how well are you working in a diverse environment or how can you handle such an environment? An example answer to the question is, "I believe, throughout my career, I have been working with diverse people, and that includes my school years. Working with different types of people is a great learning experience. There are so many opportunities and challenges to learn."
There are already proven studies that companies who hire a diverse workforce tend to be more productive and creative. Ideas are overflowing and have been even reaching wider markets. Your career growth will be defined by how well you can adapt to a diverse environment. Your colleagues will share their ideas and knowledge with you and vice-versa. 
Many startup companies have been successful because they detached themselves from being traditional and conservative because they wanted to remove the barriers that only harm instead of helping.
What Are the Challenging Aspects of Diversity From Your Former Employer or Previous Role? 
You can answer this by giving at least one example and focus on that topic as much as possible. Like for instance, "Miscommunication is one challenging aspect of a diverse environment. Since there are so many opinions with respect to their belief and cultural background, it could compromise the ability of the team to meet their deadlines. I believe one realistic solution to this is to create a deciding committee that will collect the suggestions or opinions and they will be one to analyze whatever is beneficial to the company".
Hostility is another challenging aspect of a diverse workplace. Share your thoughts or a scenario wherein you are trapped in a situation or a colleague experienced unfair treatment or was given discriminatory feedback. And share how you resolved it or how you reached out to human resources for help.
If You Were Hired for the Position, How Will You Support Policies Against Discrimination?
Speak up! And do not be afraid to report or submit a complaint of any form of discrimination. This is one way you can support anti-discrimination policies. 
Take note that any form of biases, may it be conscious biases (intentional) or unconscious biases (unintentional), have no place in a diverse working environment. This is where companies test if equity measures are properly working or need further improvement. So everyone is encouraged to speak up.
Another way to support anti-discrimination, which is now a powerful tool is through social media platforms. By simply sharing an article or a story or campaign, you are educating others or by influencing them to stop the hate.
Do You See the Importance of Diversity and Inclusion in Your Career Path?
Your career path will be measured on how you set your mind and embrace the principle of the company you are working with. If you feel valued and enjoy equal opportunities, that means you are enjoying the diverse workplace culture wherein you gain and share your ideas, talent, and skills without any obstacles. 
Answer this question with confidence and relate to your previous answer. You can say, "Diversity and Inclusion are very important in career path because this where I am given a chance to show who I am, share my ideas without hesitations, learn how to respect others with different views and values, and gain more knowledge because of limitless ideas I get from my peers.  As I continuously move on my career path, it will be easier for me to deal with difficult situations".
Learn Some Background Information As Well
We are all unique and different. A statement that exactly defines diversity. Our world has almost 8 billion people living and sharing the same resources. But it also means that there are also almost 8 billion people that have unique characteristics in so many ways. 
Diversity becomes an integral part of our lives, dealing with people from different backgrounds, different cultures, skin colors, physical attributes, sexual orientation, talent and skills, challenges, political views, religion or no religion, and the like. In all instances, we are part of a diverse environment. We just need to be more aware and embrace, respect and value our differences. Respect is the key.
What Does Inclusion Mean?
To better explain the meaning of inclusion, to avoid misinterpretation, we summarize it to the following:
Inclusion is the state of acceptance of each one's uniqueness or differences.
Regardless of cultural background, demographics, abilities, and disabilities, including but not limited to personal health conditions to receive an equal opportunity, respect, value, and share common resources as a part of every workplace culture. 
Inclusion is our universal right. 
If you feel you are trying to fit in an inclusive environment or any work environment, take a pause and think again. You should not pressure yourself trying to fit it, but instead, just show who you are, and they will accept you and value you, no matter what. 
An inclusive environment means it embraces diversity. 
All of us are part of diverse populations. No one is left behind. No one deserves any form of bias, whether conscious or unconscious. 
But you might ask - how does an inclusive environment assure each member that fair and equal treatment is observed?
Role of Equity in Inclusive Workplace
This is where equity comes in. It is a state of assurance that differences are being acknowledged and recognized at all times. With this, an inclusive workplace implements fair measures or policies, so their members are treated equally, given an equal opportunity, valued, and are encouraged to speak up when the need arises. Equity promised that all are treated equally and given the benefit of the doubt. 
Companies are continuously improving their policies, hiring process, and adopting the best practices of other companies and organizations. Companies are also making all their efforts to educate and promote diversity and inclusion internally and externally. Human resources and hiring managers are now equipped to deal with a diverse workforce. 
For instance, if an employee is giving some insensitive remarks or a team member is showing signs of being homophobic, the human resource personnel or manager are prepared on how to resolve those challenges. Employees are encouraged to file complaints, and a fair investigation and unbiased judgment will be given. 
In another instance, an employee is qualified for a promotion because of his or her competencies regardless of being physically challenged or has special needs. We should not be punished for whatever conditions we are in at that moment, but instead, we should be accepted no matter what challenges we have. Anyway, we are all different. Embrace and respect the fact that people around you are also different.
Conclusion
Now you can start internalizing the abovementioned 5 sample interview questions. You may start revising or writing a new resume that focuses on your abilities without any pretensions. So, the next time you decide to apply on any job search site, you are prepared and ready for the next interview. Good luck!