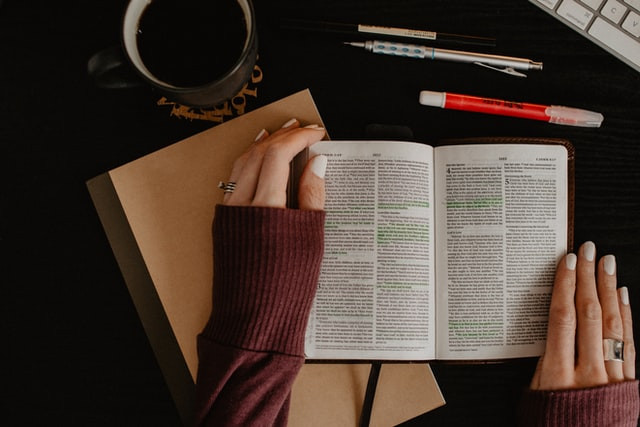 How to write a book report? It can be daunting, yet no rocket science. Do not mind your students rolling their eyes when you mention writing a book review. It will soon change if you take inspiration from the numerous ideas mentioned in the article. It is a proven fact that children retain new concepts quickly and, in less time, if the teaching process intrigues them and it is enjoyable. You can put a spin on writing this in several ways; the goal behind this is to unleash their creative sides. Let them get crafty, and we assure you the next time you want them to write this, they will jump for joy.
You are wondering how to start a book report? One idea is by designing a game. Based on a book you recently finished, create a game on it. The options are endless if you get creative. Try making a card game or a board game, maybe? Children always enjoy a good guessing game, why not take that route? Start by writing easy to follow directions. You can also take it up a notch and keep a prize for the winner so that children do not lose interest. A pop-up quiz can be an excellent way to make the students remember essential details.
Other than this, you can host a themed party, where the students would have to come dressed up as characters of their choice from a specific book read in the classroom. You can enhance the learning process by asking them to dress as that specific character and enact as if they are playing the role of that personality. This way, they can remember the character traits of the book's main characters you are making them read in class.
Another strategic way to make your students thoroughly study the book is by letting them tweak with the book's ending, give them the flexibility to choose any ending of their liking, and let their creative juices flow. Then ask them why they think their ending is better than the original one. The student with the best answer can be awarded to increase motivation and to foster healthy competition in the classroom.
Making Book Reports Fun
As an extension of the tips above, you are advised to shake things up a bit. Bring diversity to your teaching process. You can also assign small groups to improve learning in teams. Brainstorming ideas will help pool in different perspectives, and the children might learn a thing or two from each other. Now talking about the fun aspect of it, let us start from the beginning. Do not keep thinking about how to write a book report; bring a twist to it. Making scrapbooks and using visuals can improve your learning and make it exciting and aesthetically pleasing at the same time. You can also summarize the book's central idea in a comic form for kids so that they do not feel bored. Dramatizing a specific scene is also a fun way to increase class engagement and provide a learning environment.
However, if you want to stick to writing, there are still many options that you can explore. Just remember that you need to understand what your audience likes and go with that option. Having rigid rules can hinder the learning process. You can follow a conventional book report template if you like, or you can restructure the entire process.
Cereal Box Book Report
This type of book report is a top favorite of many students. You can ask them to use the top and side panels of a cereal box to rate and review a novel. They can use one side to make avatars of the main characters and a brief description of each. Using the main characters, they can create a game on the back of these boxes. It will enable the students to be original. Also, the creative work of fellow members can be as essential and useful in helping them learn. Engaging in each other's games is a quick way to grasp new ideas. The box can also be recycled to be designed as a TV screen. The screens can be used for using the illustrations and stick figures of the characters to portray a specific scene in the novel.
Paper Bag Book Report
Even though this is a simple idea, it is still fun and effective for students. Distribute lunch-sized brown paper bags in your classroom. Ask them to think of five different objects related to the novel's central characters read in class.
These items should be small enough to fit in the paper bag. Send them home with this assignment.
They are supposed to think and collect these at home and bring them to school in the next class. Then, turn by turn, every student should explain their choice of objects. How do they associate these items with the main character? What is their logic behind it? It will make a great classroom activity, and the presentation will also promote engagement.
Another use of these paper bags can be by stacking them on top of each other. Fold them from the center, now staple the closed ends of the bag. The kids would get the chance to write, draw, doodle, paste, and decorate in any way they like. The open ends will be used as pockets where you can insert cut-outs, pictures, cut-outs, and others. This will help them explain the story better.
Character Day
Select a day where the students would come dressed as the main character of the story. Turn by turn; everybody would explain their role in front of the entire class from the first person's perspective. They can also be asked to dress up as any character of the book they want. Others will guess whom the costume represents. It will spice things up and keep the class open to learning.
Book Report Lapbook
Creating a lap book is an easy and fun task. Also, it is an excellent way to present and display information in an exciting way. All you require are a couple of file folders, construction paper or some cardstock, glue, and scissors. Create an essay outline and work with these items to create expressive crafts. The result is so creative that children will probably keep theirs for life.
Diorama of a Book Scene
Make your students design a diorama of any main event of the book you have been teaching. It will be a three-dimensional depiction and include models, a proper setting, and different props. For example, a shoebox is the right choice for building a diorama. Materials like clay, wire, construction paper, and toys can help bring the scene to life. Have them write descriptions of the scene. It is intended to engage the imagination of the participants.
Book Report Posters
It is one of the most comfortable options you can use, make your pupils sketch posters on their notebooks of the book read in classrooms. You can make it interesting by providing them with chart papers, colored sheets, and colored pencils. These posters should be designed so that the main characters, problem, and setting should be clearly shown. This will reflect the main ideas of the book accurately. The drawing aspect will provide children with the opportunity to showcase their artistic skills along with their knowledge. You can display the finished work in classrooms or the corridors.
Book Report Mobiles
Mobiles are enjoyable to make, and there are several ways of doing it. Let your kids get crafty. They can utilize whatever they like to form a mobile phone. For instance, a folded paper plate will make an excellent base for these mobiles. Your children should be asked to write the book title on these and hang the mobile pieces from them. Please provide them with cardboard, yarn, paper, hole-punchers, markers, glue, and other crafting materials.
Book Report Mini Books
Here, no supplies would be required. Using a single sheet, ask your class to complete this assignment. They need to identify the central characters of the book. The setting of the plot is any potential solution. It is a quick and fun way to review and recommend books to others. It will also help the kids engage deeply in the class readings.