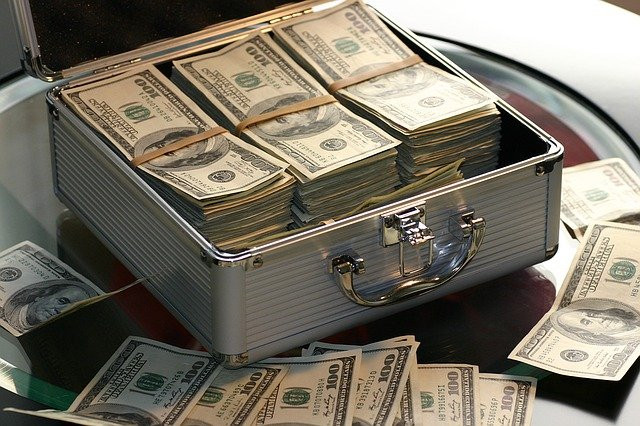 What Is Studybay Affiliate Program
Nowadays the state of business is so that followers, likes, and views are the new currency. With smart marketing techniques used by companies, they can be turned into actual deals. So, if you run a blog, a content website, an ad campaign, or any other thing related to web traffic, you can benefit from the loyalty of your readers and get some extra money from brands that are ready to pay for your audience's attention. 
There's no need to oblige your readers to do anything, nor to mess up with their trust. You can get profit from having the audience just by promoting useful, reliable, and overall good services to them. For example, you can recommend Studybay to those who are looking for academic help, and this recommendation will be profitable for you. 
What Else You Need to know  
No Commitment 
There is no limit to the number of people you can invite to Studybay. There's no minimum number to be reached, nor a maximum number that can't be exceeded. All you need is just to tell students and experts about Studybay so that they could join our community and use it in their favor. 
Reliable Platform
One of the main reasons why joining Studybay Affiliate Program is a good idea is because Studybay is a really nice platform to use. It's popular among both students and experts: here are more than 1,5 million active users from all over the world, and there have been more than 10 million projects completed already. So, once people find out about the platform they usually join it and don't leave ever since. Which is a good thing for you since you as a webmaster are going to get your profit from each completed project. 
Profitable Offers
Speaking of finances, that's probably one of the most profitable education affiliate programs providing a great affiliate commission rate. The program helps you get 60% on each referral and an additional 15% on all subsequent projects of your referrals.
User-Friendly Program
Another good thing about this affiliate program – it's clear. Both the interface and the whole mechanism of the program are simple, transparent, and easy to understand. There are lots of pre-made promotional materials you can use right away, also the support team of the program is always here to help you with whatever you need. You almost have nothing left to do, just to literally tell people they need to try Studybay. 
Flexible Settings
For those who prefer customization, this program is also a great option. There are lots of things to set individually, and you can request custom promotional materials for your unique traffic source if needed. We welcome any kind of innovation and professional development, so if you've got something interesting to suggest – just contact us. 
Who Can Benefit From the Program
It's pretty obvious that Studybay is helpful for students and experts. Ones get professional help in learning, the others sell their knowledge and skills. But they are not the only ones who can make money from the platform. Any webmasters, internet marketers, even bloggers, and social network influencers can earn extra cash in here. Your income will probably be more impressive if your audience is interested in academic services, learning, educational help, science, and things like these. But even if your traffic source is more neutral and it contains students among other users, this affiliate program will give you an opportunity to monetize their attention. 
How to Get Started on Studybay as a Publisher/Affiliate
Joining the program is very easy. 
Go to the program page and sign up there.
Use the tracking links, banner layouts, landing pages, and other content from your profile to create an engaging promotional message for your platform. 
Place promotional materials on your website, blog, or any other traffic source. 
Track the effectiveness of your promotional campaigns, analyze their pros and cons, and set them to make them more efficient. 
Get money for every referral user that you bring to the platform, and withdraw whenever you want. 
What Tools and Promotion Materials To Use?
Tools 
To make tracking the effectiveness of your promotional materials more transparent and effective, you can use the program tools, such as:
Detailed graphs showing all the info about completed projects, transactions, applications, affiliate commissions. 
Visual diagrams reflecting the changes of effectiveness for your promotional campaigns per time. 
Financial charts with useful data for both the new orders and rebills.
Pre-made Promotional Materials
Of course, in our modern world, even an outstandingly good service needs a high-quality promotion to get people's attention. Being the best in your business is not enough, you also need to know how to highlight your strengths and show your benefits to the potential customer. That's why there are lots of pre-made promotional materials created by professionals in marketing available to use in your campaigns. 
Referral links
Banners
Button icons and widgets
Landing pages
Order forms and pop-ups
Keyword lists
And many other. 
You can pick any of them to use separately or combine them together if you want to. 
Custom Promotional Materials
Customization is always an option. Maybe you need a banner layout being changed according to your website color scheme, or you just want to resize a button icon, or maybe you even want to get a Facebook cover image branded by Studybay for your Facebook Group. In any case, just contact your personal affiliate program manager or reach out to our support team and describe your needs so that we could manage your request and come up with a custom promotional material for you. 
What Is the Difference Between Studybay and Other Education Affiliate Programs?
There are lots of benefits that distinguish the Studybay Affiliate Program from other similar programs. But let's focus on the main 6 of them.
It's Profitable
You can get 60% on each referral and an additional 15% on all subsequent projects of your referrals.
It's Easy
You can sign up, use the tools, and then withdraw your funds easily. You can request a withdrawal on any day in any way that's convenient for you.
It's Transparent
You can access detailed statistics to analyze the effectiveness of your ad campaign and optimize it based on the real numbers.
It's Caring
You can contact the support team whenever you need to in any way you prefer. Create a ticket, text via chat on the site or messenger, or just call. We are ready to help 24/7.
It's Ready to Use
You can use our pre-made database of effective and eye-catching promotional materials for any traffic sources or request custom promo materials for you and your platform.
It Works With Any Kind of Traffic
No matter which kind of traffic source you run, you can monetize it with the help of this program. The Studybay Affiliate Program has shown its efficiency with content projects, social networks, PPC, native ads, influencers, SEO, student communities, chatbots, email marketing, mobile and in-app traffic, and more. 
Summary: Are You Ready to Make Money With Studybay Education Affiliate Program?
Believe it or not, educational services online are getting more and more popular every year. The whole distant learning situation only speeded this process up and made the industry of online academic help grow up and develop even more rapidly. Studybay is a very important part of this industry already, and its position on the market gets better. We can surely claim that each and every internet user interested in expert assistance to improve their science projects, understand their homework, or get some deeper knowledge of the subject field will end up on Studybay. So, the question is are you going to be the one to help these people find Studybay, and are you going to benefit from this opportunity? Monetize your audience now before someone else uses this chance! 

If you are ready to earn with Studybay affiliate program or have any questions, please contact Kate - @Kate_Edugram_bot affiliate manager at Studybay.