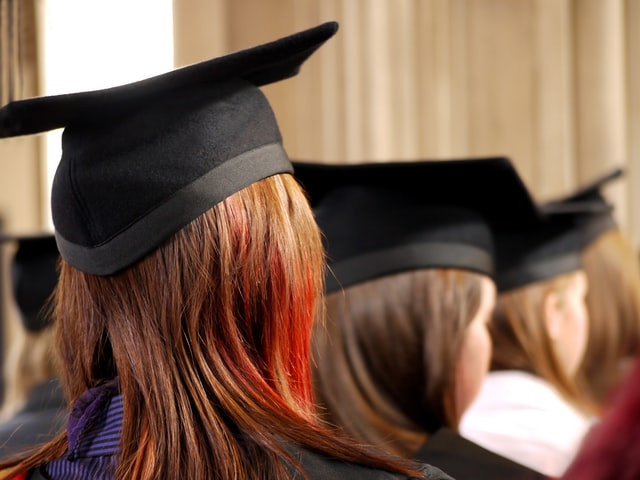 Almost every international student that wants to make it to the US knows that it's possible to study there on fully funded or partially funded scholarships. Thankfully for the foreigners, the government of the USA, as well as local Universities, offer many different scholarships every year. But what program should you choose? Here's the list of scholarships for foreign students that can help you make a decision. 
1. American University Online Program Scholarships
Due to the global pandemic, the demand for online education has grown dramatically, hence the competition for online program scholarships would probably be challenging this year. But also, there are more scholarships in USA for masters to choose from, which is definitely a good thing. American University offers Online Program Scholarships for all students admitted to eligible online Master's degree programs. This has to be one of the most popular and desired international scholarships in 2020. 
2. Boston University Presidential Scholarship for International Students
Boston University offers its Presidential Scholarship to incoming first-year students. It deserves your attention since this $25,000 tuition scholarship is renewable for up to 4 years of undergraduate study.
3. AAUW International Fellowships in USA for Women
If you're looking for international scholarships for women, this is what you need to check. AAUW (the American Association of University Women) helps women who are not United States citizens or permanent residents get their full-time graduate or postgraduate study or research in the United States. 
4. Clark Global Scholarship Program
This is a very generous scholarship for bachelor degree in USA. You can receive up to $25,000 per year for studying, and if your financial need is greater than the amount of the Global Scholars award, you may get up to $5,000 as an additional need-based financial aid.
5. Fulbright Foreign Student Program in USA
This is the one you need if you're dreaming of full scholarships for international students. This program helps foreign graduate students, young professionals, and artists study and conduct research in the United States. 
6. Hubert Humphrey Fellowships in USA for International Students
Probably, one of the best international scholarships for African students, but not only for them. Target groups of this program are experienced professionals from Sub-Saharan Africa, Europe and Eurasia, Middle East and North Africa, East Asia and Pacific, South and Central Asia, and Western Hemisphere. You won't be able to choose which uni you'll attend but lots of benefits provided by this program will make up for that easily. 
7. Knight-Hennessy Scholars at Stanford University
Wanna study at Stanford? This program may help! It has no restrictions based on citizenship, age, field of study, career aspiration, etc. You can receive funding for full-time Masters or PhD degree in any subject offered at any of the seven schools of Stanford University.