Originally published Dec 10, 2018, updated Apr 29, 2021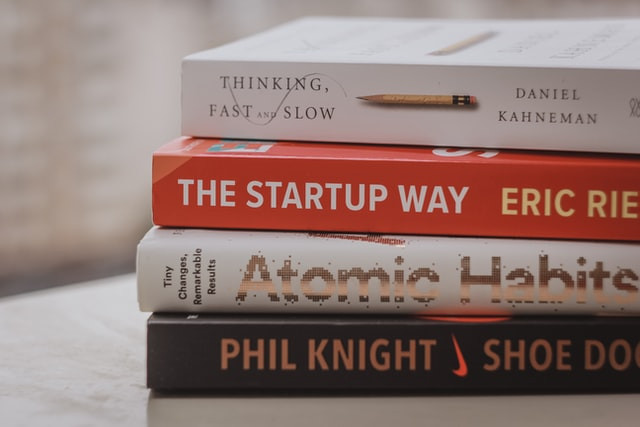 Why do some countries develop faster and more successfully than others? How can the education system affect this growth? These questions have always been relevant, but they become even more important in the conditions of constant crises.
Education is the foundation of human capital. The latest research from the World Bank shows that 56 percent of the world's children will be more than half the workforce it would be if they were fully educated and in excellent health.
Well organized education is beneficial to both people and society. Education improves citizen self-esteem and expands employment and earnings opportunities. And it helps the country to strengthen social institutions, ensure long-term economic growth rate, reduce poverty and stimulate innovation.
The Interdependence of Education and Economic Growth
We have summarized the overall positive impact of education on the economy by three determinants.
First, education increases the amount of human capital in the labor force, which increases labor productivity.
Second, education can enhance the innovation potential of an economy, and knowledge of new technologies, products, and processes will drive growth.
Third, education can contribute to the dissemination and transfer of knowledge necessary to understand and process new information. A College degree also affects the successful implementation of new technologies developed by others, which again accelerates economic growth.
In the late 1990s, Baumol, Blackman, and Wolf studied the impact of education on productivity. According to their research, the level of enrollment to primary, secondary school, and higher education has had an extremely positive effect on the growth of the productive labor market. Education also perfects the professionalism of the labor force. How does this happen? The scheme is very simple:
a more educated person is more receptive to new information;
high-quality worker more effectively uses previously unknown means of production;
such a person learns new processes faster.
Thus, each additional year of tertiary education is a decisive factor in the quality of work. It depends on what types of work a person can perform and how well he will do it.
A Few Statistics
Numbers speak better than words. That is why we have collected some interesting statistics for you, after which you will be able to assess the impact of education on the economy of the states.
There are countries where the demand for educational attainment is growing very fast. These are, for example, the United States and South Korea. This provokes an increase in the level of private funding for the education system. In such countries, the share of spending on education exceeds 2% of GDP.
In the United States, science, education, manufacturing, and software account for 45% of all goods and services produced in the country. This indicates the higher level of economic development of some countries.
Do you want to receive higher wages? Then try to learn better! After all, the adult population with postsecondary education in OECD countries receives 20% more income than the population with secondary education. Instead, the population with a primary education earns another 10% less.
The statistics of financing of educational institutions are interesting. In economically developed countries, the state almost always covers the cost of education. However, there are exceptions in higher education. For example, in the United States, Japan, and Australia, the state pays only half the cost of tuition. The private sector provides the rest of the funding in the form of grants and scholarships.
There is one interesting factor that increases the gross domestic product of the state. This is the duration of studying. The Organization for Economic Cooperation and Development has found that if a student studies one year longer, it contributes to GDP growth per capita by 3-6%.
Why the Quality of Education Is Important
Nowadays, it is difficult to ignore the great fact that education is of great importance. All governments play a significant role in education in their citizens' lives, and "providing education for all" is one of the country's main development goals. There are many reasons why a community is strongly supporting education. Some of them are purely economic in nature - the business competitiveness of the country is impossible without educated personnel. Others are associated with attracting people to participate in political life, improve social justice, and, more generally, developing society.
Classical research on this topic suggests that there is a direct relationship between the number of years of study and economic benefits. Studies show that there is a positive effect of length of study on economic growth. Education also plays a role both as an investment in human capital and as a factor contributing to research and development and the diffusion of technology.
In our time, the world of work makes ever more stringent demands and becomes less and less defined. In such circumstances, young people need to be equipped with all the necessary skills. All children and young people must learn and acquire the skills they need to become productive, successful, and active citizens and workers. To do this, teachers at all levels need to be more effective in improving learning. And the policymakers need to improve educational technologies, the quality of school management and systems. Only then can students of all ages - from preschoolers to adults - show high test scores and be successful.
How Education Affects Social Development
The higher the level of education in a country, the better its economy develops, the lower the unemployment rate, and the higher the life expectancy - this is now an axiom. Also, a positive effect of education is manifested in other spheres of society, for example, on the quality of public administration. We have highlighted three main points.
The education system fosters an attitude towards the law or standard as a key value
The school must instill in children the concept of the rule of law from early childhood. A policy of academic integrity is what should be a priority for students. Educators in high schools and universities must severely punish any cases of cheating and plagiarism. This will allow young people to perceive norms and rules as a necessary and inevitable standard of behavior.
Ability to communicate effectively and negotiate
The state's economic growth depends on social intelligence, i.e., the ability of people to communicate successfully and effectively. In this regard, the government should direct the educational system and educational work to student achievement in communication skills, teamwork, and team building.
Formation of a long planning horizon
This skill is essential for building and maintaining the resilience of organizations and institutions. To develop such a skill, the best educational systems provide for strict regulation of the period for completing assignments by students. As you move through the levels of education, the complexity of the tasks increases and the duration of their completion.
Therefore, students should plan the course of work, which will allow them to complete tasks on time and with quality.
Thus, the education system must create the right models of behavior and interaction as the basis for forming the right social institutions.
Education as an Investment
How much money should society invest in education? Investments in education are justified because they have a positive effect: where they are significant, these countries lead in terms of GDP. In other words, investment in education pays off for both the country and the individual.
According to the theory of "human capital," knowledge, skills, competency, and other human abilities are capital. The cost of education and labor training in production are investments that form this capital. To put it simply - only skilled workers can work with more complex equipment.
Proponents of this theory assumed that the work of an educated worker is more productive. This indicates an increase in national wealth due to the cost of education. According to leading economists, almost a third of the gross domestic product growth in the developed world is now provided by investment in education.
It takes patience and persistence to get a return on investment in education. In fact, only the next generation is fully aware of the benefits of highly qualified teachers, effective use of technology, better management of educational systems, and motivated and prepared students. There is one trend in countries where development and prosperity have been accelerating. They have a serious attitude towards education and investment in this area of appropriate funds.