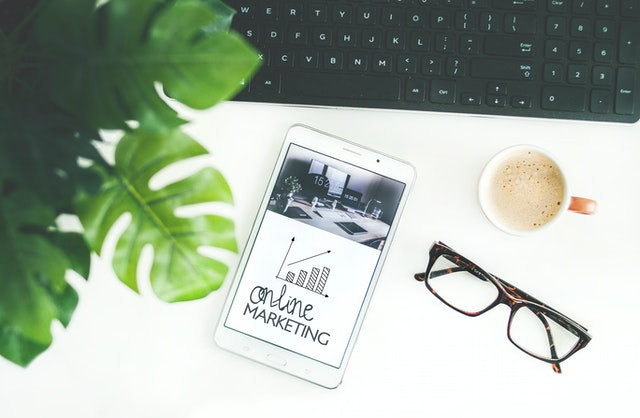 Need marketing coursework help? Write us!
Each student in the learning process repeatedly receives the task of writing marketing coursework. The task is not easy because you also need to navigate current market relations and theoretical knowledge trends. It would help if you also could analyze and compare facts. For example, clearly distinguish the advantages of products from competitive manufacturers.
When writing a coursework, a student, based on the knowledge gained as a result of lectures, practical exercises, and independent study of the course, must develop a marketing solution. This decision is necessary in order to achieve the enterprise's strategic goals, thereby demonstrating an understanding of the material presented. Coursework contributes to developing students' creative potential, adoption, and the implementation of non-standard decisions. Since many students understand little in this direction, our experts decided to talk about all the nuances.
What Is A Marketing Coursework/Major?
In the United States, the marketing profession emerged with the birth of the market economy. In 1902, several US universities at once introduced courses. In 1934, the first magazine, the American Marketing Journal, appeared. Today, every commercial organization knows that to make a quality product does not mean buying it. A professional is needed - an expert in sales science.
A marketer is an expert in studying the market, needs, and preferences of consumers. In a broader sense, a marketer is any professional who works in the field of marketing. Each student who wants to master this direction must write a term paper. What is it?
Marketing coursework is an independent development of a specific topic for the course "Marketing," which characterizes the student's degree of assimilation of theoretical provisions and practical knowledge of the studied discipline. In the work process, the student masters studying and analyzing the problems of organizing production, management, generalization, and the logically sequential presentation of the material, learning to conclude, and putting forward proposals based on the research.
What Will I Learn In My Courses?
The marketer models the business strategy and improves it at all stages. Launches ads and manages a brand so that users know about the product and buy it. Conducts research and tests hypotheses improves the product and makes it more attractive. Analyzes metrics and provides the business with a stable profit. While studying the courses, you will learn about the following areas:
Marketing - philosophy and conceptual framework.
Business strategy and marketing planning.
Analysis of all the features of the service market and competitors.
Consumer behavior.
How to build a business model and maintain a positive internal company environment.
What are the SWOT analysis and the central problem?
Segmentation.
Target market selection and positioning.
Branding.
Strategic marketing.
How to conduct research and control management.
Pricing policy.
Strategies in business.
Product Policy.
Distribution.
Communications and PR.
Digital marketing.
Internet advertising.
Social Media Marketing.
Search engine.
Email marketing.
Websites and Analytics.
How Long Will It take?
Depending on where you want to go to college, university, or paid courses, the study's length will depend. To master a marketing major, a student will need approximately this amount of time:
Associate's degree - the term of study is two years. The student will receive all the basic knowledge and skills. An initial level of knowledge is required to get started.
Bachelor's program - the term of study is three to four years.
Master's and MBA - the term of study is two years. Those students who have received a bachelor's degree can get such a degree.
What Can I Do With a Marketing Major?
The functional responsibilities of a future employee most often include:
definition and implementation strategy;
work with company branding - development, implementation, improvement. The main goal is recognition, a positive brand image;
analytics;
marketing campaigns: participation in the development of various offers, promotions, contests, promotions, discounts - as well as preparation, launch, control of materials for advertising campaigns;
setting goals and monitoring the development of advertising;
work with company websites, forums, reviews;
email marketing: database maintenance, email newsletters.
Sometimes an expert also has to organize the company's participation in thematic industry events. For example, prepare for participation in exhibitions, seminars, conferences. Since responsibilities are related to the implementation of managerial functions, the employee will also work with documentation, prepare reports, and give presentations.
What Marketing Degrees Are Available?
Each institution provides a different marketing degree. Before you decide where to apply, check out the list of typical degrees.
Associate's Degree Programs
The associate expert is the specialist's educational qualification level who received general cultural training, special skills, and knowledge-based general secondary education. The junior specialist also has some experience in solving typical professional tasks for the particular industry's relevant positions.
The educational qualification program for the training of a junior specialist ensures the simultaneous acquisition of primary higher education in the specialty and qualifications of a junior specialist based on a complete general secondary education. An associate's degree is usually awarded to students after completing a two-year course at a college or university. However, if the student is studying in a correspondence department, such a course may take longer. These courses are mainly offered by small local colleges, specialized vocational schools, technical colleges, and some universities.
In addition to being often the fastest, cheapest, and easiest way to get a formal education, associate's degree programs can sometimes also count as a milestone towards a bachelor's degree. Many colleges/universities allow their graduates to receive additional study credits. A student from a junior specialist can become a bachelor, having studied for only 1-2 years.
Bachelor's Degree Programs
A bachelor is an educational qualification level of a specialist who received in-depth general cultural training, fundamental and professionally-oriented skills, and knowledge regarding a generalized labor object based on a complete general secondary education. A student who has received a bachelor's degree can solve important professional tasks for the corresponding positions in a specific area.
The educational and professional program for preparing a bachelor provides the simultaneous receipt of primary higher education in the preparation and qualification of a bachelor based on a completely general, secondary education. The standard term of study is four years.
Educational and professional bachelor's degree programs are implemented at the university. Persons who have successfully passed certification receive the established form of obtaining primary higher education in the corresponding direction of training and bachelor's qualifications.
MBA And Master's Degree Programs
The Master's is the highest title after completing a bachelor's degree. A student wishing to apply for a master's program can deepen their professional knowledge. Admission is carried out on a competitive basis and is available in both budgetary and commercial forms.
The study term ranges from a year to 2.5 years, depending on the chosen direction and the university.
The MBA abbreviation is known throughout the world and stands for Master of Business Administration. An MBA is not an academic degree in the traditional sense. It is a degree of professionalism in business management. MBA programs have existed in all developed countries of the world for a long time, and their main goal is to train highly professional management personnel.
These programs provide an opportunity for people with higher education and experience in business to gain in-depth knowledge of management and business administration. They provide not only theoretical but also practical training in management and related disciplines. The primary purpose of these programs is to help a person become a good senior executive.
Marketing Careers
Most people working in marketing say that this area is filled with challenges, both in development and growth. This is because the profession is constantly changing. There are other professions, methods, tools, and trends corresponding to the new time. Have you finished your marketing course and do not know where to apply your skills? Marketing is a vast field with various activities, including analysis, planning, implementation, and monitoring programs. Marketing positions exist in organizations of all types and sizes. Below you will learn about the early and advanced stages of career opportunities and the steps you might need to take if you opt for a given direction.
Marketing Manager
A marketing manager is, in most cases, a person with higher education in an advertising profile who performs a wide range of tasks. He is looking for various ways, techniques, and tools to increase sales of its goods or services. He considers the organization's concept, financial capabilities, characteristics of the target audience, its needs, pains, and limitations. The primary responsibilities are as follows:
Marketing research of the market;
Study of the behavior of potential consumers, the characteristics of competing offers, their strengths, and weaknesses;
Development of ideas for positioning the company and its products on the market;
Participation in the development of pricing strategies;
Participation in the development of ideas for the production and implementation of new products and services;
Selection of suitable product distribution channels;
Selection of tools that will interest potential consumers in the company's goods or services;
Compilation of integrated strategies and their implementation;
Processing complaints and restrictions of the target audience, adjusting advertising campaigns based on the emerging data.
A marketing manager's job requires flexibility, the ability to quickly adapt to the market's needs and achieve the same from the brand for which he works. Often, advertising ideas, implemented in the shortest possible time in response to a popular news occasion, generate a significant influx of customers. Simultaneously, the inability to quickly react to any event in the market niche or the world, or changes in customer preferences, leaves the company behind the competitors.
Marketing Executive
The marketing executive must know almost everything about a product, from the production stage to the market's launch. Therefore, he must have various skills: marketer, brand manager, advertising manager, etc. The job of the executive is to guide the organization towards the most promising opportunities. He needs to understand the concept of "profit" somewhat broader than the accounting interpretation implies. Sales profit, cash flow, net present value, return on investment, asset turnover, and other such metrics can be disastrous if applied for any reason. Therefore, the executive needs to deeply understand the importance of product portfolios and markets, and related policies.
Main goals:
Analysis of the market, competitors by secondary sources and determination of directions for the company's development;
Assortment analysis and repositioning for company products;
Strategy creation and implementation;
Analysis, tracking, forecasting sales;
Development and implementation strategy for online promotion;
Planning of promotional activities, implementation, control;
Building an effective department of workers.
These are just the main tasks. They can and should change depending on the company. A leader is not just a person who distributes responsibilities, but also a leader for employees, who realizes himself through products and promotion in the market, conveys emotions and charisma to subordinates and consumers.
Marketing Assistant
An assistant marketer is obliged to love everything new and have the broadest possible outlook. A love of new things will help him quickly learn marketing and ultimately bring maximum benefit to both the one he helps and the business in general. A broad outlook will allow him to be as independent as possible in solving business problems.
An assistant marketer must study a lot of information regarding the market in which his company operates. This is necessary for him to offer various innovative solutions constantly. The bottom line is that innovation, along with advertising, is the engine of commerce. It is the innovation that drives consumer interest in purchasing products.
This is especially true for such products as mobile phones, TVs, cars, computers, and other modern products. The change of models in the above goods markets is happening quite quickly because their life cycle has become very short. If you do not change the model, then sales very soon begin to fall, and after a while, they may stop altogether.
Advertising Manager
An advertising manager is an expert who successfully promotes a company's products or services. This profession is suitable for people who are well versed in economics, social studies, and psychology. Today the advertising manager profession is one of the top and in-demand professions, and many companies need such specialists. Many business leaders listen to the advertising manager's opinion in promoting various business proposals, and this expert helps them determine the target audience.
Advertising is a direction related to communication, so the company must create quality products, and experts in advertising will come up with a sales strategy. Products should attract potential buyers' attention, and this can be done through advertising that will bring new customers to the company. To work successfully in this direction, an expert must have extensive knowledge in the field of market economics, pricing principles, the functioning of social networks, administration, programs for generating banners, and advertising. In essence, this is the most creative profession, which is closely related to economic and strategic planning.
Marketing Consultant
Consultants are people who tell you how to run a business. They do not manage production processes, personnel, or financial flows, do not install software, do not make sales, do not conduct market research, do not create, do not produce printed products. They tell you how to do it.
Marketing consultants talk about what market research is for, how and to whom to order it correctly, or conduct it independently and segment the market and position products. What role does pricing play, which distribution channels to choose, how to whom and which advertising to order, and where to place it, how to properly build public relations?
The consultant provides services about strategies, product or brand portfolio, new product development, communications, PR, advertising and promotion strategies, etc. It is impossible to name an exact list of those consulting effects since each business solves its range of problems and pursues certain goals. It is necessary to consider each situation and appeal individually, outlining the circle of interests, and providing input data.
When a specialist takes up consulting, first of all, he is interested in the history of the company's development. Then he learns about the business's goals and objectives, builds a trusting relationship with the manager, gets acquainted with the introductory information necessary to understand the essence, and considers the scale of the projects being implemented.