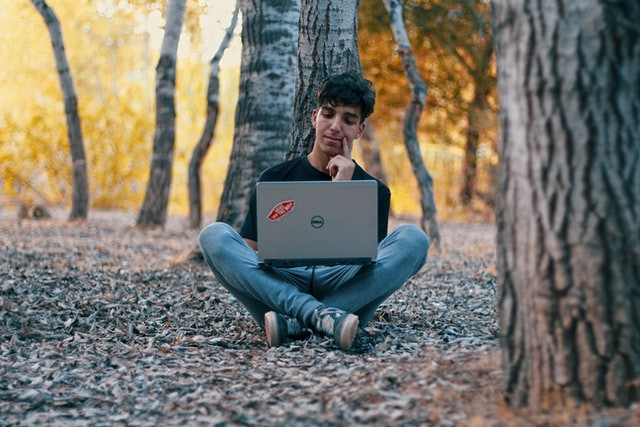 Participating in the grant program and receiving the funds necessary to solve a specific problem is not enough to find the right benefactor. The decisive condition is the correctness and completeness of preparing the relevant project application by the competition requirements.
You can be a schoolboy and get a grant to study at the university, or you can be an experienced young artist, builder, civil servant, or minister. It doesn't matter who you are now. The main thing is to understand what you are striving for and what your success is. This can be one goal or a whole list of ideas, projects, scenarios for what is worth spending the coming years and months.
Grant Proposal Definition
The first definition says that a grant is funds provided on a non-refundable basis by non-profit organizations or individuals to implement social projects, charitable programs, research, training, other socially useful purposes with a subsequent report on their use results of changing the situation.
Most often, grants are allocated during the implementation of the program. The grant program is an action plan for the organization of targeted funding for applicants. Such assistance is awarded on a competitive basis. Depending on the competition conditions, registered public organizations, municipal and state organizations, creative teams, or individuals can participate.
The second definition says that it is a targeted financial subsidy provided to scientists for research. Grants are one of the most comfortable and most affordable ways to get money for your research. For example, any scientific research requires money for equipment, visits to colleagues, paying for the publication of articles, paying for students, doctoral students, and scientific spirits. With these grants, you can get a variety of common and special scientific funds. The condition for receiving is a positive review of the application.
Characteristics of Successful Grants
Grants are an effective way to get funding for creative projects. Consider the characteristics of a successful bid, and you should repeat that:
Transform grant proposal ideas directly into the project. When you have a well-thought-out idea, it is easy to write a grant application and explain to partners what kind of project it is and its value. Therefore, when an idea is fresh and burning with it, you have more enthusiasm to bring it to life.
Email your dream partners. Do not be afraid to invite those you would like to work with as partners. Sometimes start-up organizations are scared to offer cooperation to already well-known and large institutions or projects.
Choose those who are enjoyable to work with. Projects have a peculiarity: there are always lead partners who think over the project and look for organizations for cooperation, and other partners are no less important. When you are being called to a partnership, it is essential to work with those interested.
Don't be afraid to ask questions. If you are a co-organizer, do not constantly ask and clarify everything with the lead partner. Build trust.
Calculate your budget correctly. When you apply, you will consider the amount at the country's exchange rate at the time of application. But, unfortunately, we understand that it can change. Therefore, it is worth calculating the risks for the organization if the course varies significantly.
Identify Your Needs And Focus
To determine your needs, you need to answer the following questions:
Do you need funding from a sponsor to conduct research or make a discovery in the field of science?
Do you need funding to conduct dissertation research? Or do you need financing for laboratory work at a university study stage?
Do you need funding to publish a book or a manuscript?
Do you need funding for your studies or perhaps for a program of study on well-known courses?
Do you need funding for a project that will last for several years?
Now that you have identified the needs, focus your attention on the following questions:
Is the topic you have chosen for investment important?
Are the questions posed in the project relevant and beneficial to society?
Have you come up with hypotheses?
Have you decided on the research methods? Are you using experiments or ready-made data obtained?
What is special about your project?
Only when you give answers to the questions, you can start looking for sponsors. Without this data, you will not be able to surprise the sponsor and clearly define your goals.
Finding Prospective Grants And Funding Agencies
Where to look for sponsors? The most obvious helper in this matter is the Internet. Many online resources offer a list of up-to-date grants for all tastes. There are also the Foundation Directory and the European Foundation Center with a list of donor agencies that support projects in Europe, the United States, and beyond.
Also to your attention, there are detailed instructions on how to look for grants:
It would help if you found out about the subsidy competition on time. On-time - this is not the day of the deadline for accepting applications, but preferably on the very first day after the announcement of the competition. The main rule is simple - subscribe to everything: social media notifications, mailing lists, and even search engine updates.
It is essential to study the already existing recommendations for specific grants carefully. The applicant often draws up an application without looking at the organizers' useful documents, not even looking at the very regulation of the competition.
Make a genuinely useful project. If there is no project, then even if you write a perfect application and suddenly win a subsidy, it will not help you. At the very least, there will be problems with subsidy reporting; you can ruin your reputation. If the project is worthy, has existed for several years, has developed a portfolio, acquired its target audience, and honestly helps, grants will become an organic part of the funding. And proposals will be sent to you without wasting time searching.
What Are 4 Types of Grants?
You can get a grant for almost any idea as long as it is useful. To determine what the grant is for, look at these four types:
Grants for project implementation. Let's go in order and start with the grants allocated for the implementation of the project. You can get a subsidy for both social and business projects. If your project is about innovation and new technologies, it is unique, but also realistic and really in demand, you can count on success. Detailed information about subsidy competitions and the specifics of participation in them can be found on the Ministry of Economic or Economic Development of your region and the websites of federal ministries, specialized funds, and associations.
Research grant. You are doing science, researching a problem, and now it is almost solved? Yet to complete the work, there is not enough new equipment or special conditions? So why not look for grants to fund your studies? First, you need to decide on a fund. If this is your first subsidy application, it's best not to go for large, million-dollar competitions. Think small; this will provide you with good background and experience in managing subsidy funds that count for grant competitions. If you are studying at a university, contact the department or individual experts who work with grants. Students who receive grants and conduct research within the university walls are a big plus for the educational institution. Alternatively, you can write a cover letter, and then your wishes will be noticed.
Grants for training. Studying abroad for free, and even receiving a scholarship for a living - is this a reality or a myth? Be prepared that you will have to collect a large package of documents. It's not very clear why, but looking for information and step-by-step instructions on universities' websites is quite a tricky deed. The package of documents for admission includes CV; cover letter for CV; school certificate; diplomas and certificates, certificates of personal achievements. It is possible to receive a study subsidy, but you need to have a large package of documents, a lot of desire and motivation.
Grant as a donation. If the family is in a tough position, then charitable funding can be their salvation. This option cannot be used by many non-profit organizations, associations, unions, non-profit partnerships, autonomous non-profit organizations, etc. The gratuitous transfer of property into such organizations' ownership should be recognized as a simple donation, not included in the list of targeted receipts not included in the tax base.
Grant Proposal For Education
Grants and scholarships are types of gratuitous financial assistance to pay for education. The recipient is determined on a competitive basis. The difference between them is that the scholarship is usually paid every month, and the subsidy is a one-time payment. They are compensated by sponsor-employers, foundations, universities, governments, ministries of education, regional authorities.
Some grants cover all costs, others only a part: for example, tuition fees. There is usually high competition for the first. Their duration is divided into short - from several weeks to months, and long - up to three years. According to the objectives, grants are allocated for research, internships and language courses, bachelor's, master's, and postgraduate programs. There are more grants for masters or doctoral studies than for bachelors. They also differ by professional area. You can participate in several competitions for a subsidy at the same time to increase the chances of receiving the required amount.
Funding Youth Program
Do you have a simple idea for a project that aims to support the community? Many sponsors are looking for young people who are inspired by ideas and ready to take action. The organizers offer youth grants to help the community.
The grant requirements for funding a youth program are straightforward:
the project must be created by young people and implemented by them(15 - 30 years old);
the project must be aimed at society;
through the project, youth should take responsibility for the problem, propose a solution and implement it at the local level;
the event should not raise funds for charity or purchases that benefit one person;
materials and goods purchased for the project must be given to public organizations at the end of the project;
at the end of the project, it is necessary to provide a report on the project's contribution to society's development.
Individual And Family Support Grant Applications
If you are a student from a low-income family but want to study, you can also get a subsidy.
To do this, it is enough to have a certificate stating that you are from a large or low-income family.
These applications are slightly different, as they require a letter stating that you intend to learn. There are many candidates for such places, but if you show that you have leadership and intellectual skills, you have a chance to become a successful scientist, athlete, or doctor.
For example, Ronald Dinio was from a low-income family, and at the age of 15, he was kicked out of school. But he found a way out and applied to the football team because he comes from a low-income family and has excellent sports skills - he was taken for free to study. He now has a life contract with Nike, and at 15 he was not stopped by the low-income label. On the contrary, he proved that no matter what family you are from, the main thing is to desire to move towards goals and build a career.
Arts Funding Grant Proposals
Areas of support in the form of a grant in art:
folk art;
musical art;
theatrical art;
choreographic art;
decorative and applied arts;
museum business;
librarianship;
folk arts and crafts.
Request for participation in the competition for creative projects, and a complex of versatile events, social significance, and creative innovativeness of the project is expected from you. Just dancing or just drawing is not a project yet. Still, engaging target audiences in this creative sphere, teaching them, supporting those who are already engaged, popularizing your direction among the masses is another matter, it's a project. Therefore, if you want to get an art subsidy, come up with an exciting project that will help everyone.
Science-Related Grant Proposal Examples
Science grants allow you to fund your research project. Grants are allocated only for fundamental scientific research and exploratory research with the industry's subsequent possible extension of the project implementation period by one or two years. If you need ideas for scientific papers and projects, then see samples. You can find them in:
National Science Foundation (NSF) The NSF is an independent federal agency of the United States government that supports fundamental research and education in all non-medical fields of science and engineering. Established in 1950, its mission is to promote the progress of science and to secure the national defense. The foundation provides grants, scholarships, and fellowships to support a broad range of scientific disciplines, from biology and computer science to social sciences and education research.
National Institutes of Health (NIH) Founded in 1887, the NIH is the primary federal agency in the U.S. responsible for conducting and supporting medical research. Comprised of 27 separate institutes and centers, it funds research in various areas of health, from basic molecular biology to clinical trials. NIH grants are highly competitive and are awarded based on rigorous peer review to ensure that only the most promising and innovative research projects are funded.
National Institute of Allergy and Infectious Diseases (NIAID) This is an institute that has a lot of templates in an accessible form. There you will find ideas about health care or disease. If you are a student or a health scientist, then these examples are great for you.

Association of Zoos Aquariums: If you are a student or scientist in animal science, these templates contain useful information on applying for funding. These can be ideas on how to prolong the life of the living creatures, their health, and how to control extinction.
Other Grants:
Department of Energy (DOE): Provides funding for research related to energy, environmental remedies, and nuclear challenges.

National Aeronautics and Space Administration (NASA): Funds a variety of research projects related to space exploration, earth science, and aeronautics.

National Endowment for the Humanities (NEH): Supports research, education, and public programs in the humanities.

U.S. Department of Education: Provides numerous grants to support educational research and initiatives from K-12 to higher education.

Environmental Protection Agency (EPA): Offers grants to support research and projects focused on environmental protection and conservation.

Department of Defense (DoD): Supports research that aligns with its mission, including technological advancements, defense mechanisms, and other security-related studies.
When considering grant applications, these organizations often prioritize innovative ideas, the potential impact on the respective field, and the feasibility of the proposed research or project. It's crucial for researchers and educators to stay updated with the changing priorities and requirements of each funding agency to maximize their chances of securing a grant.
Key Elements Of Grant Proposals
How to write a grant application? First of all, decide on the choice of a sponsoring organization. These can be various state and private foundations, public associations. Find out what types of activities are of the most significant interest to the foundation, its goals and objectives, and its mission that provides research funding. Study the results of past competitions, the competition conditions being held, and familiarize yourself with financing other projects. Study the situation on the market for ideas and projects to avoid duplication. This information will facilitate the preparation of the application.
A grant application must have the following elements:
annotation;
a brief description of the organization;
justification of the need for the project;
targets and goals;
a short description of the project;
work plan;
expected results;
further development of the project;
financing justification.
If the research funding application is drawn up by the terms of the competition and instructions, the task is simple: strictly following these requirements. If there are no special requirements, follow the general requirements for such applications.
Writing Your Proposal
Now that you have a structure, you need to know the following important points, without which you will not draw up an application for a grant.
Audience
The audience determines the number of participants in project activities and the principles of their selection. In other words, it is necessary to indicate who will be the recipient of preferences from the projectfor example, music school students and teachers, sports club members, and their coaches. The target group's indicated size must be reasonable and correspond to the applicant's institution's real possibilities and project timing.
Readers look poorly at bids or proposals that are unsuccessfully written. Your task is to give your readers the impression they want to see. To understand what the audience expects of you, you need to consider the subsidy application requirements carefully. Most often, it contains the structure, subject matter, and detailed instructions. Depending on the project's goals, the application's structure and information may change, but you should not deviate from the requirements' scope.
Style
The style you express thoughts on paper will show the commission what kind of person you are. Depending on what style you use, the reader can make a rough description of the person who is submitting the project. Depending on the style, the commission will conclude whether you are creative, logical, analytical, the best in the field of a particular science, whether you understand literature, and, most importantly, whether you can translate ideas on paper into reality. Your writing style should select your science. So let discipline guide you. But this does not mean that your tone and voice should be removed. If it's an art subsidy, allow yourself some artistic tricks. If this is a science subsidy, then only business style, because scientists do not tolerate vague phrases. Be sure to specify which direction is worth moving your project. The style of the paper will depend on this.
Format
The format of a grant application can be:
The letter is an explanation that was signed by the head of the council of the nongovernmental organization. The letter briefly describes the project and explains to the donors how vital the proposed project is. The letter confirms that your management fully supports the project, which is essential for obtaining a subsidy.
The actual application can be presented in just one page or take up many pages. It can be written as a formal document. In any case, the instructions offered to your attention in our manual will help you assess whether your application contains all the necessary components and how coherently they are presented. However, please do not use our format instead of existing standards! If the foundation asks you to follow the format it has established, follow it.
Supplementary materials should be limited to the essentials only. Experts do not judge the quality of a project by its weight.
Describe in Detail a General Proposal And Budget
The budget section is significant for the project; therefore, the experts treat its content with the utmost rigor. First of all, attention is paid to:
total project cost;
funds requested;
the contribution of the organization itself to the costs of its implementation; attracted funds from other sponsors.
It should be noted that donors may have different requirements for project budgeting. Therefore, you should first carefully examine the needs of the sponsor. The experts usually examine the project budget according to several parameters, in particular:
compliance with competitive requirements;
correspondence of the indicated amounts of expenses for various types of work to the real state of affairs and prices at the time of submission;
the degree of financial involvement of the subsidy applicant about the requested amount;
the ratio of administrative costs and direct costs of the project.
Sometimes sponsors set limits on a subsidy, indicating the maximum or minimum amount that can be paid. If the grant's possible size has already been specified, the applicant institution must adjust its scope and scope of the tasks performed to the specified amount.
Organizing Your Proposal
Above, we gave you the structure of the grant proposal now. Let's look at how to organize each element properly:
Formulation of goals and preparation of annotations. Fund experts, first of all, pay attention to the formulation of the goals. Therefore, make them short. Remember the three main rules: the goal must be achievable, measurable, and limited in time. And since you are applying for a subsidy, it is also in the interests of the foundation.
Justification of needs. Justify a list of all the requirements that must be satisfied for the successful implementation of the project. It should be simple, concise, and persuasive, preferably in 25-30 words. Do not get carried away by listing difficulties and problems. Those reading the application should get the impression that you know exactly how to overcome these difficulties, but there are not enough specific things.
The organization where the research is conducted. The organization's description is of interest to the benefactor from the point of view of the availability of the necessary conditions for implementing the funded project. These studies must be carried out according to the organization's profile: the higher the organization's reputation in this area of scientific research, the greater the chances of receiving a subsidy.
Revising Your Proposal
When the application is ready, please give it to your friends or colleagues to read. Let the reader mark those points that are worth editing and which, in his opinion, are not clear. You can also ask a few questions to make it easier to evaluate the paper:
Does the document contain relevant evidence in favor of funding the project?
Are hypotheses present, and are they understandable to the reader?
Does the project seem realistic or too demanding?
The budget you need for the project is not too big?
Is it possible to get funding?
If readers answer the questions only positively, then the application was a success. If the expert notices that the application contains inaccuracies, then the project should be completed to the ideal.