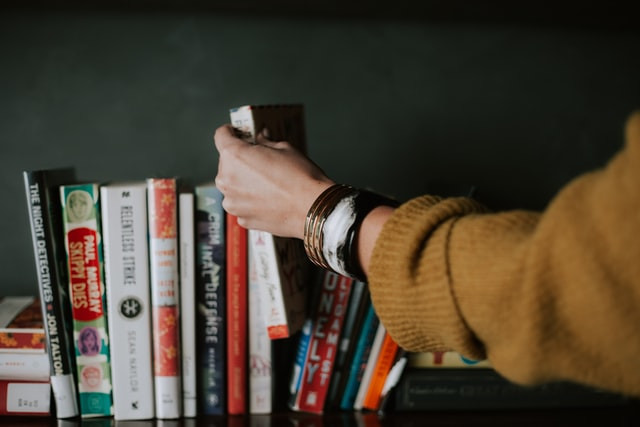 Learning how to write a book review essay helps you understand different approaches to writing them and developing your style. You cannot expect yourself to be a pro from the very beginning. We will recommend you to utilize various platforms to observe the variations in formatting styles and tones used. Scroll down to find some ideal samples.
Need book review writing service? Welcome to Studybay!
What Is a Book Review?
It comprises a critical evaluation of text, phenomenon, object, or event. This article will focus on conveying your thoughts on books and not just any but the kind that entirely does justice to the beauty of the author's creation, leaving the reader in awe and excited to finish the entire book.
Based on an argument, one of the essential elements of a book review is the art of commentary. You do not have to confuse it with writing a summary. It enables you to discuss and enter into dialogue with the writer and audiences. It is up to you if you want to agree or disagree with the author's stance. Identify the aspect of the text that you find deficient or exemplary. It can be based on knowledge, organization, and judgments. What you are expected to do here is state your critique clearly and concisely. These are succinct and rarely exceed the limit of 1000 words.
What Are the Types of Book Reviews?
Endorsements
It is what you can get "before" it gets published. With endorsements, you can have somewhat control over who gets to evaluate your book first. To get an endorsement, you do not need someone in a personal capacity. You can contact them and send your manuscript, whether finished or not. These manuscripts are referred to as. However, with this type, it is essential to note that the person working on an endorsement for you should be in some way related to the subject matter.
Trade Reviews
These are the way to go if you want your book to be displayed at retail distributors like Barnes and Nobles. Established industry professionals write them, and some companies are dedicated to just this, like Publishers Weekly. They play an essential role in positioning your work to readers; however, they come with two significant drawbacks. The first one is that these can be quite expensive and secondly, they are never guaranteed to be positive.
Reader Reviews
Readers may express their opinions after reading a book they have purchased. Most of these are available on online platforms such as Goodreads and Amazon page where the book can be purchased. Reviewing policies vary from platform to platform, such as on Goodreads, anyone can write his thoughts, but on Amazon, the policies are a lot stricter. A family member or friend's comments are immediately removed, and this is done to provide a very honest verdict.
Editorial Reviews
It is usually done by a professional entity that acts as a third party. These differ from trade reviews because entities that write them do not focus only on publishing services like "The New York Times". They are more in the form of blogs and articles. However, they too carry the risk of being negative. Many bloggers write them for their audience; some do them for free, while others can be approached and paid to write their honest opinions.
What Must a Book Review Contain?
Just like other works of art, two academic book reviews will never be identical. Even though a few elements are essential for writing a book review, some are universal. These include the title, the author's name, a concise summary, a critical evaluation, and a recommendation. Once these essential ingredients are thrown into the mix, what adds spice and flavor to the taste are style and tone? It depends on the platform, of course. For example, if you are writing on Goodreads, it will be a lot more personal and less formal. On the contrary, a Kirkus review will cater to the audience that expects a more traditional approach. However, it all comes down to the recommendations you provide to the readers to determine whether they want to go forward with the book and invest their time or skip it altogether.
Writing a Book Review
Frequently written by editors, critiques, and publishers, these are written shortly after a work is published or republished for publicity purposes. Other writers include academics, experts, journalists, and educational institutions interested in helping students understand this art.
Before Reading
It would help if you asked a few questions before reading the book to remove any personal biases and see what you expect from it at the moment. These questions include the reason for publishing a particular book, the period when it was written, the scope of the book, intended audience, the accuracy of the content, use of evidence, and any omissions. Before reading, you should also do a little research about the author, for example, his qualifications, background affiliations, and any other contribution to literature. Also, find out a few more sources on similar issues and topics to provide you with a clear picture, background, and views of other people about it.
During Reading
Make sure to pay attention to how the author has written the introduction and preface. They have often mentioned the reasons for writing the book, what their perspective is, and if they have written anything else. Study the table of contents and the structure of the book. It provides you with a quick overview of everything covered, including the topics, pictures, diagrams, or other visual aid. Also, look for different strategies the writer has used to convey his point across. All of this information will allow you to indicate the intended audience as well. For instance, if you find the table of contents very complex and technical, chances are the book is intended for somebody who has prior knowledge about the subject. Also, never skip on abstracts and summaries. They allow you to get the overview from the writer's POV. You can also highlight the essential points and take notes along the way. Observe if the information is relatively new or if it has been built on existing literary works. If his point of view is easy to understand and if not, then why is that?
After Reading
Once you have finished the book, it is time to use the notes you made for evaluating it. You are recommended to utilize other sources too to get useful insights about it. Now decide how you feel about the text. Highlight the strengths and weaknesses and build on them using specific examples from the book to make your stance more credible. Decide on what you want to recommend to the readers and try including as many aspects as you can to understand better where you are coming from. Understand that you might have a completely different verdict about a book than another reviewer. However, reading them can also enlarge your knowledge horizons and let you discover any angle of the book you missed.
Book Review Examples For Fiction Books
It should not surprise anyone that reviewing a story is based on portraying and storytelling skills. No matter what the genre at hand is, for example, science fiction books, you are expected to follow a similar formula. In the samples below, you will get your hands on how these critiques have intertwined their opinions with the plot summary to give the audience a clear and concise idea.
Example of Literary Fiction Book Reviews
Ralph Ellison's The Invisible Man:
This is a powerful story as it depicts the journey of a man across the enormous racial divide. This book excels at showcasing the nature of both the perpetrators and the victims. Due to racism, he realized that he was a black "invisible man". People have preconceived ideas, and they cannot escape them when they see this black man. There are many incidents quoted in this story that revolves around this idea. These include the boy's dismissal from the college due to an innocent mistake. He also had incredible experiences on his 1-day job at the paint factory and the hospital. The book contains scenes of violence and riot. It is rated as one of the most dazzling and equally audacious novels of the century.
Example of Children's Book Reviews
Melissa Albert's The Hazel Wood:
This book is a fairy tale legacy captivating story of a teen who discovers the world of folklore. The plot revolves around Alice Crewe, who is a sixteen-year-old. She learns about her grandmother's death and is traumatized due to the news. Alice had never met her and used the internet to know a little about her. Her mother, Ella, forbids her to read the stories written by her grandmother. The mother and daughter have moved from place to place to avoid the bad luck that lurks around them. A lot of weird incidents have happened since Alice's childhood. A man kidnapped her during her trip to find her grandmother. At the age of 17, Alice sees this man again. Ella goes missing, so Alice tries to find her. The book starts strange, and it gets darker and weirder as we delve deeper into it. The writer does a remarkable job of combining realism with fantasy.
Example of Genre Fiction Book Reviews
R.F. Kuang's The Poppy Wars
It is an epic fantasy novel written by R.F. Kuang. The story revolves around a fantasy military school, a Chinese history-based modern rich world, and shamans or gods. The mentors in the military school smoke opium. The characterization is so detailed that the characters are unforgettable. It also explores some dark themes such as war, genocide, sexism, racism, torture, rape, and self-harm. These scenes are incredibly horrific. The content stays true to the title as the book is indeed about war. Nothing is sugar-coated as most of the time, the writer articulates some very graphic scenes. The "poppy" in the titles refers to "opium". Though it is a fantasy, it does contain ideas from the 2nd Sino-Japanese war.
Sample Book Review For Nonfiction Books
Commentary on nonfiction books is intended for informative purposes. Here is a part of an example of how one can be written.
Malcolm Gladwell's Outliers:
I have heard nothing but good things about the way Malcolm Gladwell writes. My co-workers say that his subject's choice is always enticing and follows an easy to follow writing style. When I finished Outliers, I was not disappointed. The writer beautifully examines the subject of success - and the way people achieve their goals. The thesis includes why our success is highly dependent on the circumstances of our control. Even though, mostly true, it would be fair to say that if we put hard work into what we want, we can succeed in it no matter how mediocre the beginning was.
The evidence used by Gladwell is mostly anecdotal, a fascinating approach to using personally. I am not entirely sure about the authenticity of its scientific details, but it sure does wonders to make the work more believable and impactful.
Book Review Template
When writing a critical book review outline, in the introduction, you always have to mention the title and the writer of the book. Write some preliminary analysis which can be further explained later. You can also leave the introduction for the end when you are done with the rest of your work. It is hard to write an impactful introduction when you have little or no knowledge about the subject. Your first line might be your last one to make it more enticing and informative.
Key elements: a) Book title, b) Author's name, c) catchy starting, d) book contents, e) preview of your thoughts
In the academic book review format body, you get the chance to identify and describe your opinions about the text. Provide strong support using the in-depth analysis that you would have done earlier. In this section, you have to consider the strengths and weaknesses of the book. Depending on who your audience is, you can keep this section long or short.
Key Elements: a) opinions, b) basic questions, c) analysis
Until this point, the critical information would have been laid down. What remains is reinforcing your views and opinions and ending it with an impressive and closing remark to keep it fresh in the reader's memory long after he has gone through your masterpiece.
Key Elements: a) reinforcing opinions, b) closing remark