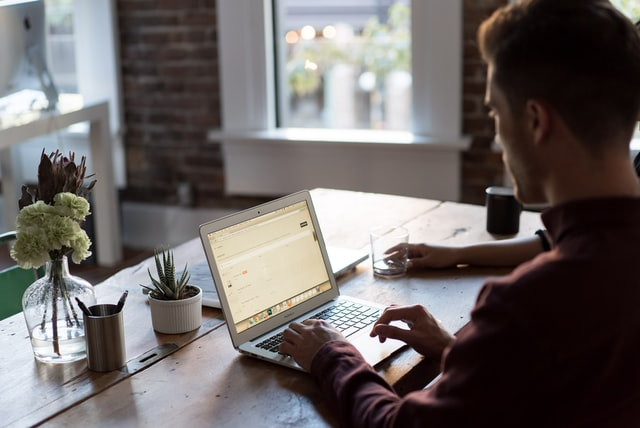 Business coursework is a vast subject that includes various topics to students like how they can sell products, predict inclinations, and interact with clients. Students who want to keep this program in their studies will polish their skills in this top subject and learn practically to use theoretical studies in their real world. This coursework is also helpful in their usual life experiences. 
Business coursework help is very important. You can find a job in any industry of your expertise as a management trainee, or you can jump directly into the seat of project co-coordinator or manager in the office with a two-year associate degree in business coursework. You can imply the techniques on the roles related to the administrations and management with coursework studies. If students want to continue their MBA studies, they might get the seat of leadership as CEO or CFO.
If you have an interest in all these things, you should study business coursework.
What Is Business Coursework?
It is one of the top studied subjects in the US. It covers all the essentials that are useful in the field of business. It contains various topics like finance, administration, accounting, economics, human resources, and marketing strategies. You can study the mentioned topics in both undergraduate and graduate degree programs. You can also imply the knowledge and techniques in the experiences of your life.
You can check GCSE coursework examples for your help.
What Do You Learn In School of Business?
A school of business is where you will get a chance to learn business techniques and strategies and make your company thriving or prosper. Itis a field of practicality. Students study this because all industries and departments are based on business techniques to flourish.
Now, the question arises what you will learn in the school of business?
Accounting
Finance
IT (Information Technology)
HR (Human Resources)
Marketing
International Business
Logistic
Organizational Behavior
Management
Administration
For more information, you can check university coursework examples.
Range of Developed Skills
Students who study in the school of business get an opportunity to develop various skills and have a chance to master the skills that are the basic requirements related to their fields of study. This range includes essential vital skills that will make ideal degrees for acquiring a job from the job market. These skills are the following:
Networking
This skill is the need of an hour. While starting or doing business, you need to keep in contact with as many people as possible. Maintaining an extensive network of people is good for your career.>Networking skills are essential for developing relationships and useful connections with new people to promote your business's value. Candidates probably find their future partner while studying in the school of business due to a network of people.
Communication Skills
Communication is an essential critical skill for the success of your career. Good communication will help you to prevent any misunderstandings and to provide a clear message. This will also be useful for you to develop a bond between your department's units to make it flourish. It allows you to maximize the productivity level through cooperation and coordination among individuals.
Analytical Thinking
Analytical skills are essential because they enable you to find out various possible solutions to a single problem. The analytical skill also includes some vital skills like logical reasoning, communication, research, data analysis, operations, and creativity. This skill will also enable you to collect, organize, visualize, and assimilate data. With analytical thinking, decision making will become more straightforward; that's why decision making and analytical thinking go hand in hand. So, you might learn these skills from your course or degree. These skills are also vital because they are used to find new ways and questions and analyze the situation to make better decisions.
Decision Making
Decision making skill is the significant critical skill used in place of work for every person. This skill is helpful in leadership and management. Significant decision-making capability is when one can select the right path for successfully achieving a specific aim. If a student cannot make a decision better, then his career will suffer from a significant loss.
On the other hand, if a student is good at decision making, his company will flourish due to his excellent capability of making the right decision at the right time. Many things in business are related to cost analysis. Students will learn effective decision-making with other courses like operations management, finance, economics, accounting, and many more.
Organization and People Management
This skill set is also essential for professional individuals. The modern business world is very focused on management because intelligent organizations require labor and capital materials to produce a product that will succeed in the market.
Laws and Ethics
Ethics and laws are important for the success of every career because they guide organizational behaviors with honor. To make students ethical in their careers, the undergraduate and graduate degree programs in colleges or universities include courses that will help them to learn ethics. An organization that utilizes the philosophy of ethics can improve the image or reputation, its productivity, and the bottom line. That's the primary reason for acquiring this skill through their courses or degrees while studying business administration. The employees who meet the best quality morals and finish their projects with integrity make themselves proficient organizational assets. In the school of business, You will learn decision-making with society's ethics principles.
Finance and Economics
Finance allows you to study how to make persuasive arguments, and economics will enable you to take a broad view of your career and its relation with both the market and society. With this, you can see the worth of this hard skillset in your career. These skills enable professional leaders to make more effective techniques. Finance and economics are the main focus for degree programs at the levels of both undergraduate and graduate. Leaders rely on these skills to make short-term and long-term decisions, which will affect their organizations' fertility.
Problem-solving
You will enjoy the years of studying coursework of your interesting subject because you will get a chance to improve your problem-solving skills by using various tricks and techniques and developing new ways of seeking solutions for particular problems and seeing problems from a different angle.
Strategy
While studying in the school of business, candidates will get a chance to make effective strategies to cope with various problems. We know that there are several ways to solve a single issue; in their coursework, they will learn how to choose an effective strategy to cope with problems.
Data Analytics and Report Writing
Data analysis is an essential part of any type of career. Report making is also crucial because it will enable professionals to keep an eye on their business and analyze the problem, their causes, and the suggestion of possible solutions.
Confidence
Confidence will build-up due to a wide range of presentations, classes, and education. A graduate degree will help you to improve this skill because of criticism and knowledge that will help you in the future.
Time Management
With this skill, you will better strategize your day to accomplish the maximum tasks within the deadlines. This skill will make your career flourish if you use it carefully.
Teamwork
It comes in hand to hand with networking. It will enable professionals to work in a team to come up with great ideas and results. MBA programs will help you to acquire this important skill.
Balance in Professional and Personal Life
It is crucial to maintain a balance between personal and professional life. Undergraduate and graduate programs in schools, colleges, or universities will help students to acquire this balance.
Types of Degrees
Many business schools provide you with courses in administration or coursework. You can choose one according to your own will.
Let's dig right into it without further talking and find out the perfect degree program for you!
Associate Degree Program
This degree in business administration is a standard degree of two years. You will learn crucial knowledge and skills to help them start their professional lives, make a living for themselves, and support their families. This degree will enable you to meet the criteria for the job entry-level. Before the Bachelor's degree, it will become a plus point for you if you get this degree. In this program, you will get the basic knowledge of the specific degree to start your career. You will learn accounting, finance, and software applications, which will help you in the practical world.
Many schools offer this associate degree in administration relevant to specific areas like health care administration, Information Technology, human resources, and many more.
Bachelor's Degree in Business Administration
While having a bachelor's degree in business administration, you can meet the criteria for essential seats in private, public, and other organizations. This degree will make you ready for various industries as an operations manager, analyst, human resources generalist, or marketing expert.
Many people, after gaining this degree, go for entrepreneurship and do well in this. There are many core courses available in this program, and some of these are below.
Communication and critical thinking
Introduction to computer applications and systems
Management theory and practice
Principles of accountings I
Principles of accountings II
Research
Principles of microeconomics
Finance for career
Global business strategies
MBA Program (Master of Business Administration)
With a master's degree, one can qualify for a list of management seats. The range of seats includes corporate controllers to executive directors in different organizations. Individuals of this degree have a vast scope in their professional careers.
The applicants can select either full-time masters or executive program degree programs according to their ease. Full-time takes two years for degree completion. For busy people pursuing a virtual or online master's degree program is the best option. Academics syllabus may vary from institution to institution, but they all will deliver high-quality knowledge and practical learning opportunities in campus programs.
DBA Program (Doctor of Business Administration)
A doctor of business administration or DBA will enable candidates to lead, conduct, and tech incorporative and academic areas. This is designed especially for applicants who have previous experience in management. The DBA program helps you to build skills acquired through the level of a master's degree. DBA has a similarity with Ph.D. and equips you with proficiency in the leadership and management philosophy, also with an advanced level of competition in doing research.
Individuals become Doctor of business administration in three to six years depending on their full-time or part-time program. These studies typically include research and analytical methods, management topics like strategies, solution learning leadership, and specialization in their' interest. Examples of specializations contain management, marketing, international business, and information systems. Moreover, with this degree candidates get a chance to learn how to write and defend their doctoral dissertation. Also, they have to pass inclusive exams because they are included in their DBA requirements.
You can check the business paper format that will be helpful in your studies.
Coursework in International Business
International business operations are becoming essential for graduates because it becomes the need of an hour as businesses worldwide become more connected. The programs provide an understanding of various management tactics from all over the world and prepare them to work globally.
While living in the changing world, studying this from an international perspective is essential for graduates dedicated to working globally. Graduates need to develop global perspectives to be successful in their field of interest. It will also enable you to see how globalization increases the concept of connection of marketplaces, people, businesses across different countries.
What Will You Find If You Study This?
Candidates who want to study International business are supposed to acquire vast and in-depth knowledge about international business in addition to historical, political, economic, and cultural forces that form relations in both national and international borders. Due to the various factors, these national and international borders are closer than ever before. The quantity of capital, i.e., financial, economic, and human, that moves between these borders is confined.
Study of World Languages
Any language is suitable for international business coursework for candidates. Though, they might find the benefit of getting a chance to know their language of interest spoken in the area of the world for continuing their study. It will help them to gain in-depth knowledge of the specific region of the world.
Business Coursework Topics
As we know that this is a vast and multi-dimensional field; hence, the coursework topics are divergent based on the organization and the main center of the course.
List of Standard Courses in Business Coursework
There is a list of some standard course options in the business coursework given below:
Economics
Business administration
Computing
Human Resources
International studies
Management
Operations Management
Ethics
Statistics
Commercial law
Developing markets
Economic Principles
Finance
Research
Marketing
Technology
With college coursework meaning, you can get more information.
Economics
This course is subcategorized into macro and microeconomics.
Macroeconomics teaches candidates about the operation of the whole economy. It includes national income, inflation, job opportunities, predictions about currency, and many more.
Microeconomics teaches candidates how a single unit works in the whole economy. It includes consumer demands, government intrusions, marketplaces, manufacturing products, and many more under different conditions.
You can get more knowledge about what economics is and get help with your economical things.
Accounting
With this major topic, you will learn statistics, analyze, and make reports to the areas that require enhancement that will boost the profits. You will also learn financial matters in it.
You can take help for finance assignments from a finance degree.
Advertising
It is an essential thing for a successful business model. In this topic, candidates can learn advertising trends, processes, cost involved and implying this knowledge.
Business law
Students will learn about the laws, critical areas like contract laws, agency laws, and other key legislation under this topic.
Marketing
Marketing attracts customers; that's why it is so important. Under this topic, you will learn tactics and processes about marketing for your business.
Human Resources
Graduates with this critical topic are always high in demand. Under this topic, you can learn worker health and safety, hire and fire, training, recruiting, and arbitration.
Entrepreneurship
You will learn complete control over the business, capital management, finance, product development, and marketing to run a business. It will make a foundation for starting up a business.