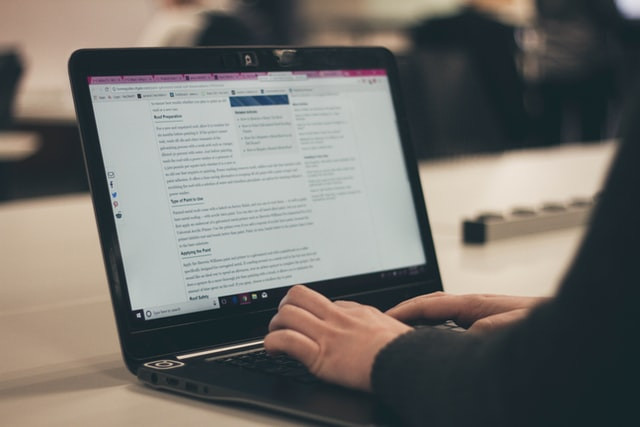 There were times when people pursued one occupation for their whole life. If you're an engineer, you work in this field for years, and it is unlikely that something changes. The situation now is pretty different: you may juggle professions and jobs to try everything. Modern people rarely settle down, they are continually experimenting looking for themselves.
Fortunately, you have all the opportunities for this lifestyle. And it doesn't matter whether you have the job that you consider to be your vocation. You can learn a new language or become a JavaScript programmer, or try yourself in painting or gardening whenever you want. It doesn't matter how old you are and where you are located: there are many opportunities online.
So, if you want to gain new skills, change your profession, or have fun, check our list of great websites that will make your life brighter!
Websites and Apps to Learn a New Language
New languages are important not just when you travel a lot or want to relocate (however, these are good ideas for your motivation). They help you develop your brain, learn more about other cultures, and find friends all over the world. Fortunately, there are many platforms with various teaching approaches so that you can easily find the one that suits you the best.
Duolingo
It is one of the most popular applications for learning languages these days, and not only because it is useful, but it is also pretty fun and addictive. This app takes a game-like approach so that you don't even realize you're studying: you're just entertaining.
Once you create a profile in the application, you need to choose the language you want to learn from a very big range that includes:
English;
Spanish;
French;
Italian;
Swedish;
Korean;
Japanese;
Russian, and very more.
Your next step is to choose the beginner's level or take a test to define your current level. The app will offer you new vocabulary, grammar exercises, speaking practice, and other necessary tools to boost your comprehension.
Memrise
Memrise is a useful application if you want to expand vocabulary and memorize new words faster. This tool has categories built for common languages like Spanish, French, Mandarin, etc., allowing you to start immediately. But you can also create your list of words, and the app will show you flashcards to train your memory.
The Actual Fluency Podcast
It is a podcast with 146 episodes so far that provides you with an opportunity to listen to incredible languages geek. Kris Broholm, the host of this project, invites experts and regular people to discuss various topics, for example:
learning multiple languages at the same time;
languages experience in travels;
learning similar languages;
starting your own language school, etc.
This podcast provides you with a perfect opportunity to find out more about different languages, learning strategies, interesting insights, and so on. Don't miss the opportunity to listen to it when you have free time.
iTalki
Though applications with the gamified learning model are pretty popular these days, nothing can replace an excellent tutor. And iTalki is the place where you can find one. Whenever you're located right now, you can find a native speaker who will teach you French, Spanish, Portuguese, Italian, or any other language. You can juggle options, try different methods, find new friends, and make acquaintances worldwide. There is an opportunity to range the tutor by price, so you can find even pretty cheap offers that will increase your language level.
Resources to Go Digital
Speaking about times when people had pretty few opportunities to develop their careers, it is essential to mention that they didn't even have as many options as we do. With the Internet's development, many professions have appeared that didn't exist 10-20 years ago. Sometimes you can't even find the appropriate course in the university, and to go digital, you need to study digital.
Codeacademy
The web developer profession is one of the most popular these days. Programmers are in high demand, and it is believed that software development opens a lot of doors. Codeacademy is where you can take your first steps, try different directions, and choose the one you like the most. For example, you can try your hand in:
HTML;
Python;
Java;
SQL;
PHP;
Kotlin, etc.
If you don't understand what technologies you require to pursue a new profession, you can choose the subject, e.g., data science, machine learning, web design, game or mobile development, etc. The platform will offer you beginner-friendly courses, blog articles, intermediate courses, and other materials to expand your knowledge. You also have access to the community to make new acquaintances and get help with your projects.
Google Digital Academy
This educational platform from Google is your opportunity to try yourself in digital marketing. You can get new knowledge and deliberate practice that are essential in the modern world. You'll explore how websites work, how to build an efficient online strategy, how to manage your time and expand a business in other countries. There are pretty short videos to bring you up to date and longer courses with an opportunity to receive a certificate.
Google also has an Analytics Academy, which will become your irreplaceable assistant if you're going to work with Google Analytics, Data Studio, or Tag Manager.
Online Courses to Turn Your Life Around for the Better
What if we say that you can not only develop some skill but pursue a real profession just online? There are websites with long-term courses that allow you to study from world-class universities regardless of your current location.
Coursera
This platform is one of the biggest and the most popular platforms to study online. You have access to an outstanding number of courses in:
arts and humanity;
business;
personal finance;
computer and data science;
health;
social sciences;
personal development, and so on.
Universities from different countries organize these courses, and it means you have the opportunity to learn from Yale's, or Stanford's professors. Such companies as Facebook and Google their online learning opportunities at Coursera.
There are also available cycle courses where you start with the basics and keep studying until you become advanced. And once you finish the course, you receive the official certificate from the university to add it to your CV or Linkedin profile.
Udemy
You can't say you don't have options when you have 130,000 online video courses to choose from. Udemy has a similar idea with Coursera but with a big difference: most courses are organized not by universities but by private enterprises and individuals with the specific skill set and desire to teach other people.
Once you create your profile on Udemy, you receive access to tutorials on any topics that may be useful these days: web-development, startup running, SEO, WordPress, public speaking, budgeting, and so on. There are courses for beginners and experts, in different languages, cheap and expensive. This website is all about options: you can find free online courses and paid programs with valuable certificates.
edX
Don't worry if you consider yourself too poor or too stupid to study in Harward or Sorbonne. Now you have edX, the learning platform with online courses on whatever subjects you need. Whether you want to master project management, CSS, or social media, there are online classes for all levels.
There are many pathways for your development to choose the microBachelors or micro masters program or receive a professional certificate for your Linkedin.
Lynda or LinkedIn Learning
While Google and Facebook have placed their courses on Coursera to teach students and attract more smart employees, Linkedin decided to create one's own platform with opportunities in development, business, photography, marketing, web, and other fields. Each student has a free month to dig around and develop the learning plan.
Educational Programs for Children
Saying that it doesn't matter how old you are, we mean it. Don't think your children are glued to tablets because of video games only. Maybe they're checking their progress in the popular online course on Microsoft Excel, Powerpoint, or Adobe Photoshop.
Khan Academy
It is an amazing project for elementary, middle, and high school students to tighten up their knowledge of math, science, arts&humanities, and economics. There are also life skills programs where students study to know how to build a career or develop a growth mindset. Khan Academy is a great source of materials to get prepared for SAT and LSAT tests.
The big advantage of these online courses is that students have an opportunity to practice at their own pace. They don't proceed to advanced topics unless they fill in gaps in their understanding of the basics.
National Geographic Kids
Your child will never miss his or her biology and geography lessons after this website! It is the place to receive real-life knowledge and delve deeper into the variety of the nature surrounding us. National Geographic Kids offers videos and games to learn with fun and passion.
Comprehensive Development for the Most Curious Students
Even if you already have the profession and will not change it soon, it doesn't mean that you shouldn't gain new skills. Leverage all available opportunities to find a new hobby because you never actually know what else can turn you on until you try.
MasterClass
MasterClass is a unique platform with 100+ classes around 9 categories. Why is it so unique? Because you learn not from teachers, but real stars! For example, Margaret Atwood can teach you creative writing, Gordon Ramsy has his cooking classes, and Annie Leibovitz shares her knowledge in photography. These courses are intended not just to provide you with some knowledge that you can find elsewhere; they are absolutely about incredible people's unique experiences. It is impossible to skip online lessons when organized by your idol, by the one you trust. New classes added every month here, so don't miss the opportunity to subscribe!
Skillshare
This website is similar to MasterClass because it also has famous people who teach you new knowledge like creative writing, iPhone photography, visual journaling, cookie decorating, etc. They also have a series of videos where stars are not teaching you, they are learning. For example, Neil Patrick Harris is pursuing the valuable skill of animating pictures for his children, and you can join this process.
Skillshare has many videos that are intended to develop your creativity: you'll find classes on graphic design, DIY, music, web development, etc. They are intended to instill in you a passion for learning and constant growth.