Do You Want to Pay Someone to Do Your Homework?
Calculate the price
Paying for assignments is a growing trend among most students. While your peers might be a great source of academic assistance, paying for homework from a reputable academic help website is the best decision. But how can you know which service to trust? And what will you get from such a service?
Here's all you need to know about how it works and what you should expect from a trusted website that you pay to get assignments.
When Is It a Good Idea to Pay for Assignments?
Assignments are essentially meant for students to do on their own. However, various legitimate reasons make it sensible to pay someone to do your assignment.
👉 Lack of Understanding
Some topics and subjects are very challenging for even bright students to understand. For such topics and subjects, attempting assignments on your own is unwise, risking poor grades that will affect your academic performance.
Outsourcing the work to experts is a safer option. While helping you with the assignment, our experts also help you understand the topic so that you can apply the knowledge in the future.
👉 Problem Choosing a Topic
Choosing a topic is one of the initial stages of essay writing and one of the most crucial. Many students easily get frustrated trying to find a topic that resonates with the requirements of the assignment.
When you pay for a college assignment to an expert writer, you get help choosing the most appropriate topic for an essay based on the professor's requirements and further help writing the content. Our experts have handled hundreds of assignments, making them knowledgeable about the topics with the best content, scoring you high grades.
👉 Lack of Relevant Material
Most assignments have specific materials that can be used for references. However, accessing these materials can be challenging for most students, given their limited resource library.
An expert from Studybay has access to a vast library with useful resources that will add relevant material to your essay. This includes unique and hard-to-find information that only someone with experience in writing assignments can access.
👉 Tight Deadlines
Modern students are very busy. They must balance academic life, co-curricular activities, and part-time jobs while in college. Therefore, most assignment deadlines are too tight, leaving little room for the student to conduct ample research and write a great essay.
The decision to "pay someone to do my assignment" helps you beat these tight deadlines. Our experts are very quick at writing assignments, providing quality content at quick turnaround times as per the provided instructions.
👉 Poor Writing Skills
Passing essay writing requires more than knowledge about the topic or subject. You also need great writing skills to properly organize your thoughts and convey your ideas. However, many students lack these skills.
Instead of risking poor grades, you can hire an expert fluent in English to write a compelling essay for you. Our experts are native English speakers who can convey ideas and thoughts clearly and write a well-curated academic paper.
👉 Stress and Anxiety
Students can easily get stressed and anxious as academic work piles up, and they have a lot to do on their tables. Stress and anxiety hurt learning significantly. Anxious and stressed students are less productive in class and at work. Moreover, their social life and mental health also get affected.
Getting a service where you can pay for assignments to be done reduces the stress and anxiety you have, ensuring you're more productive at school and work. Having an expert write your academic project for you gives you the confidence that you'll get good grades and succeed academically.
👉 Writer's Block
Writer's block is a common deterrent to academic writing among many students. It can be tough to decide how to start writing your academic essay, given the various ways you can approach the subject.
An expert writer has tons of knowledge, experience, and ideas that make it easier to take a stance on the project and present their arguments authoritatively. Moreover, our experts teach you how to approach the subject later, so that you're better prepared for future assignments on the topic, eliminating future writer's block.
👉 Getting into College
Competition can be very stiff among students fighting for an admission spot in prestigious colleges. Your writing skills need to be above par to impress the admissions board and enter the university.
Academic help services such as Studybay are well aware of the quality of work needed to be admitted to these colleges. Our experts know how to structure the text and impress the admission committee, having been alums of top universities themselves.
Subjects and Topics That I Can Pay to Get Assignment Done
There are various subjects and topics you can trust our experts to handle. They include the following:
➡️ Psychology
Psychology homework questions can be challenging since the subject studies the human brain's complexity and requires abstract thought processes to answer the questions comprehensively.
Some psychology topics you can get help with include educational, developmental, comparative, and behavioral psychology.
➡️ Literature
Passing literature homework requires a lot of reading, writing, and analyzing. It can be an overwhelming assignment since most of them require lots of time.
We have a pool of qualified literature experts who are native English speakers and can deliver professionally written literature assignments.
➡️ Sociology
Studybay houses social science experts who can offer support in writing and delivering excellent sociology academic papers. Our experts are well-versed in topics such as social life, social change, consequences of human behavior, and social causes.
➡️ Math
Math is one of the most dreaded subjects in high schools and universities. It's a broad and complex subject that studies quantities and their relationships. Many mathematical problems are difficult for most students, making it necessary to find someone to pay for math assignments.
➡️ CPM
CPM courses are different from typical mathematics-based courses available in the U.S. The questions asked in CPM assignments are often very difficult, requiring the help of an expert to not only answer them but also teach you how they're done.
➡️ Statistics
Statistics projects are often very complicated, requiring strong analytical skills to produce accurate results. By working with an expert, you can deliver well-written statistics assignments with great conciseness, accuracy, and quality.
➡️ Physics
Physics is often a joint major with other complex courses, such as computer science. Physics assignments are difficult to solve, with a mix of technical, scientific, and mathematical concepts you must master to pass.
An expert on Studybay will help with your physics assignment at any level with tutoring support.
➡️ English
English is an important subject prevalent in science, business, and technology. Passing your English assignments makes it easier to land high-paying jobs after college, improve your networking skills, and join industry discussions and forums confident that you can express yourself well.
➡️ Spanish
Foreign languages are hard to study for non-native speakers. However, they are necessary. Spanish is a popular language in the U.S. and globally, making it a very important subject to learn.
If you're facing challenges studying Spanish, our expert can help you with tutoring and your Spanish assignments to ensure you don't miss out on any international opportunities for work or study.
➡️ French
French is one of the most loved languages globally. However, the more you study it, the more complex it gets, with over twenty tenses, a hundred irregular verbs, and verb conjugations with various exceptions. You might need to pay an expert to write your French assignment, especially once the lessons get complicated.
➡️ Accounting
Accounting assignments are mandatory for any college or high school student taking an accounting course. Accounting projects are often detailed, requiring an expert's experience to pass them.
➡️ Economics
Understanding and passing economics requires carefully examining visualizations and grasping complex topics like aggregate demand, demand, elasticity, supply, and opportunity costs. Our experts are well-versed in these concepts, making them an excellent choice if you're looking for someone to pay to do your college assignment in economics.
➡️ Biology
Biology courses help you develop organization, research, and problem-solving skills. However, most biology homework can be difficult to answer unless you have access to experts in biology to offer custom biology homework assistance.
➡️ Marketing
Many students often dread the final essay in marketing courses. But through websites like ours, you can get help with academic assignments touching on various marketing concepts such as the 5Cs of marketing, consumer behavior, the 4Ps of marketing, and Porter's Five Forces Analysis.
➡️ Philosophy
Individuals with majors in philosophy rank as one of the highest earners in America. However, to achieve such professional success, they have to pass tough philosophy assignments that challenge their critical thinking and writing skills.
You can find these qualities in a top expert who can help you complete your philosophy assignment within strict deadlines.
➡️ Computer Science
Computer Science is a highly competitive course, with many joining the profession because of its enticing salaries. However, mastering programming languages and learning to code efficiently and effectively takes time. Moreover, computer science encompasses other complex math and physics concepts you must understand to pass the course.
An expert can help you with your computer science assignments and also teach you the best coding practices you can use to pass tests and secure jobs.
➡️ History
History is a very broad and rich subject that requires a lot of study time. Likewise, writing academic assignments on history requires a lot of time researching and writing content based on accurate historical records.
If you pay an expert to write a history assignment for you, you can get quality results and better grades and be better prepared for your exams.
➡️ Nursing
Nursing is a broad and complicated course that covers various topics such as anatomy, psychology, microbiology, pharmacology, physiology, patient care, and nutrition. Learning takes a heavy toll on the student, making it only reasonable to pay someone to do your assignment.
Benefits of Using a Website Where You Can Pay Someone to Do Homework
Studybay is a trusted website that you can use to pay someone to complete your school assignment. The benefits of our services are tied to the processes we use with our experts to deliver your work and the robust platform we've built to support these services.
When handling your project, you can maintain contact with the expert and update them on changing requirements such as the number of pages, title page, and deadline.
No matter the subject or topic you want academic help in, we have qualified experts at each academic level to handle the work for you.
Our experts are native English speakers who only deliver top-quality work that is plagiarism-free. They also proofread their work before submission, ensuring it covers all the requirements.
If you're unsatisfied with the first submission, our experts offer free revisions with a money-back guarantee from us if they fail to submit the project as per your liking.
If you like what they've delivered, you can use convenient payment options to pay for the completed work. Alternatively, you can make payments in advance and wait for the final draft from the writer.
As you interact with us on the platform, all your activity is handled with anonymity. You're not tracked, and we do not sell your data to third parties unless you consent.
Here's a summary of what you get from our service.
| | |
| --- | --- |
| ✍️ Expert writers | We have over 50,000 experts on the platform sourced from top global universities |
| 🛡️ Secure payments | We only take payments from secure gateways such as Payoneer, Visa, Mastercard, and PayPal |
| ✔️ Fast delivery | Our experts can squeeze in top-quality work within tight deadlines, ensuring your emergency work is well-handled |
| 💸 Affordable pricing | Our academic writing services are at student-friendly prices that will not dent your student budget |
Which Expert Do I Get When I Hire Someone to Do My HW?
Our experts are top professionals with academic and professional qualifications in the courses, subjects, and topics they offer academic assistance when you pay for university assignment.
Before hiring an expert on the platform, we take them through a meticulous screening process to verify and test their skills. We perform verification using social media to ensure the expert's identity is real.
Each expert then goes through a thorough skill test to ensure they have expert knowledge and skills in their academic fields.
Using an AI-based system, we analyze the quality of each expert's output and ensure only the best performers handle students' work on our platform. Our rating system is based on the data we collect about the expert and the reviews they get from other clients.
Therefore, you can be sure that whoever you get as an expert is skilled and reliable.
How to Pay to Get Assignment Done Using Studybay
Now that the answer to the question can you pay someone to do your assignment is clear, here's how you can easily get an expert to do your homework on Studybay.
Sign up for the service – Use your email and a secure password.
Place an order – Using the "Create a Project" option on your account's home screen, place an order by providing all the required information. This includes the project title, type, description, and subject matter.
Engage with experts at the auction – Your order goes to the auction, where experts can bid on it. You can contact them directly, get samples of their previous work, and choose the best option.
Hire an expert – You can hire the expert with the most impressive bid and let them start work immediately. You'll only have to pay a 30% deposit before the expert begins work. Alternatively, you can pay for my assignment help in full. The expert only gets the cash once the job is complete.
Approve the final draft or request edits – If the final draft is satisfactory, you can approve and pay for custom assignment for university from the writer. Alternatively, you can get free edits or your money back if the project is still under warranty.
Frequently Asked Questions
Can Customer Support Help Me Get Someone to Pay to Do School Assignment?
Studybay's company customer support is available 24/7 to offer professional assistance that will help you get writing help and pay someone to write my assignment within a tight deadline.
Where Do I Hire Someone to Do My Assignments?
You can search freelance writer websites or find a writing service that has already screened qualified experts. We provide a great platform to pay someone to complete homework assignment for all students in all courses.
Can You Pay Someone to Do Your HW?
You can use our website to pay for my assignments online at a student-friendly price for a perfect paper. Of course, you can choose any other writing service; just make sure it is reputable.
Is Pay People to Do Your Homework Legit?
We offer a legitimate platform to pay for assignment help. It is also legal to pay someone to do uni assignments or any other task assigned to you by your teachers through a reputable provider like Studybay.
How Much Should I Pay Someone to Do My Assignments?
How much you pay for college assignments varies based on several factors, such as the topic and number of pages. Typically, we charge $15 for a college essay covering one page. You can still negotiate with the professional writers about how much I want to pay for my university assignments.
New Here? Get $5 OFF
Your First Project
We are a team of enthusiastic professionals and geeks in our field.
At the very start of the project
Who Are the Experts?
Our experts are alumni from the world's top universities and colleges.
All of them have successfully passed the Studybay examination and proven their competence to our team.
Our experts have graduated from the best universities in the world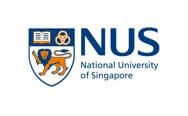 Our Clients About Studybay