How to become a Studybay expert?
Create an account. You can do it on our homepage.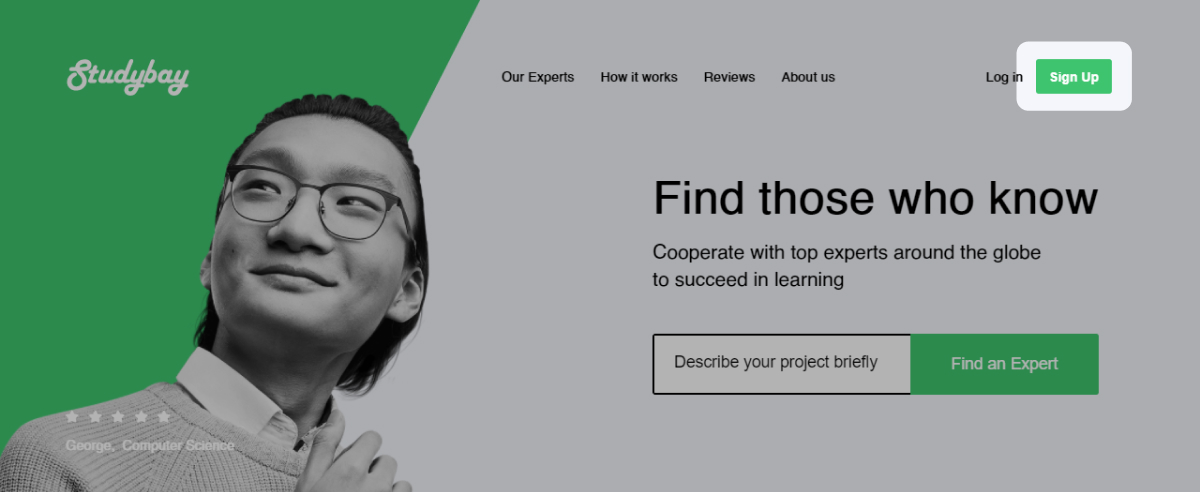 You need to add your email and your new password. Make sure to click on "I accept user agreement".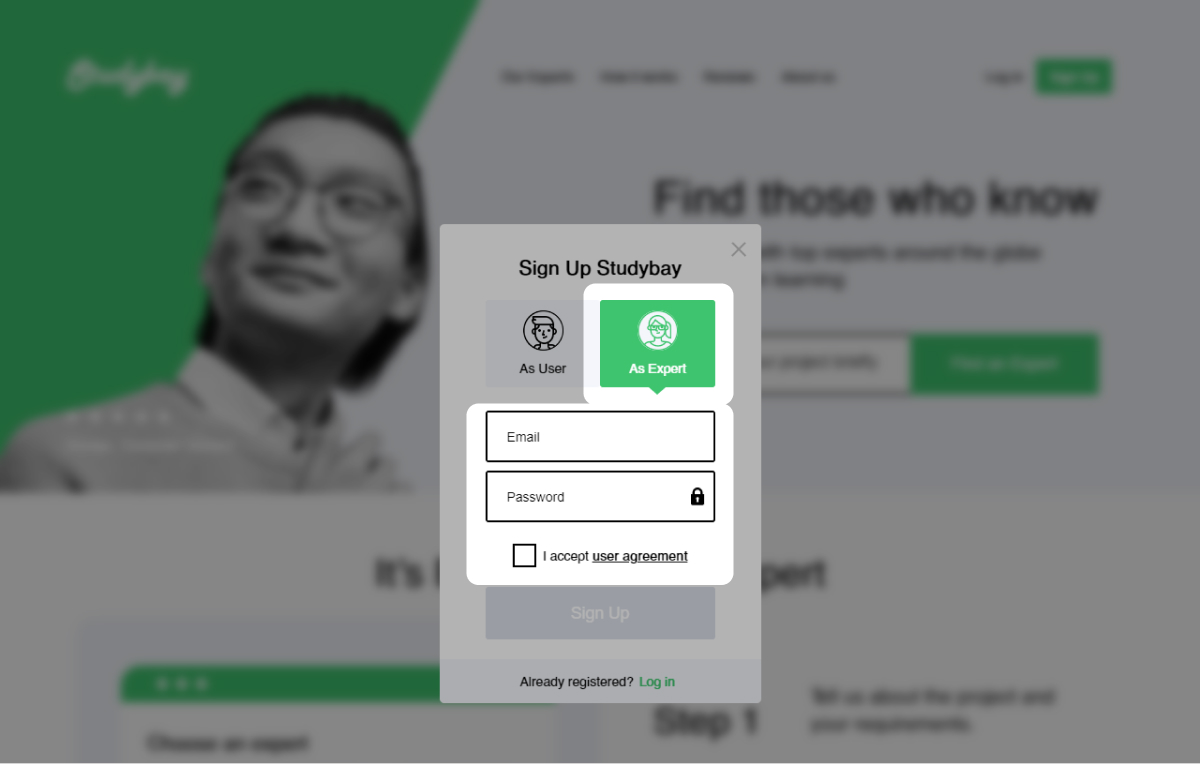 Then you need to provide some more information about yourself. Make sure all the data provided is valid and correct. Also, pay attention to the phone number — it has to be typed in a full international format.
If everything is entered right, you should be greeted with a welcoming message. Click "Start".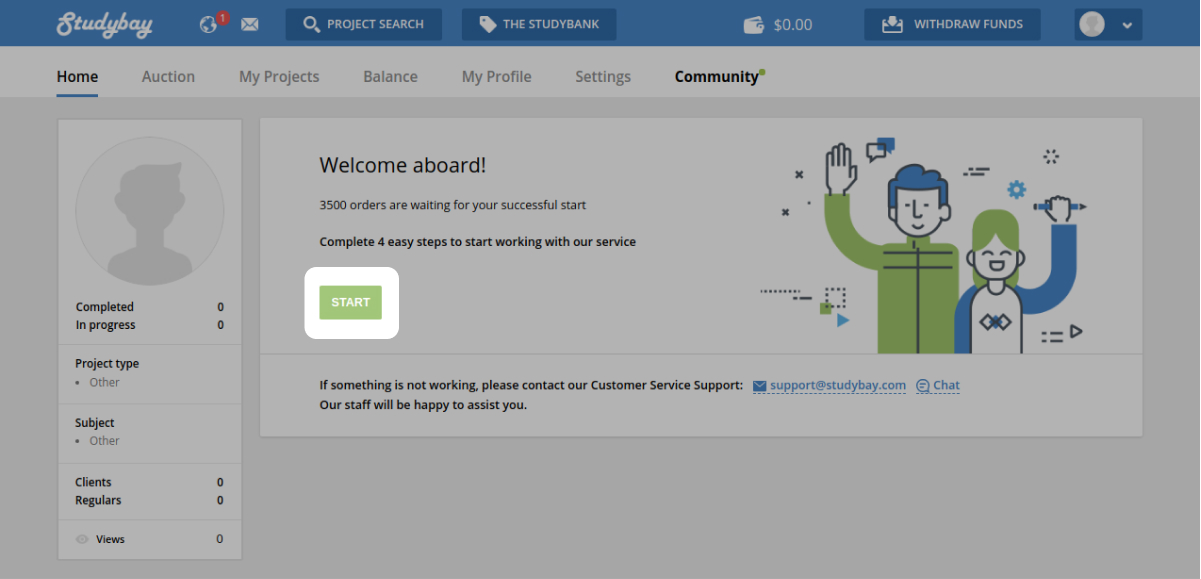 To help you with filling out your application, we've created this guide. Go check it out: https://app.intercom.com/a/apps/gg6lv3nt/articles/articles/3399802/show
And now that you've filled your application form, you just have to wait for us to check it. It will take no more than two working days to review your application and notify you of our decision by email. We're already looking forward to working with you!