Studybay CV Writing Service - Give Your Career a Boost!
Calculate the price
Have you been caught up in a job search for quite a while now? A CV upgrade can help you receive more responses. Reach out to Studybay to receive top-notch professional CV writing help without further ado!
CV Writing Service from Studybay for the Best Results
Trying to impress the recruiters is not easy. You should have decent qualifications and sufficient working experience, but even that is not enough if your CV and cover letter don't reflect those qualities properly.
Getting even an entry-level job may entail a long application process. Your profile is likely to be first scanned by applicant tracking systems and only reach the hiring managers afterward. Then, if you catch their eye, you would be invited for a job interview. Studybay professional resume writers know the perfect approach to creating CVs that will appeal to both filtering algorithms and knowledgeable HR staff.
When ordering CV help from our service, it is essential that you provide us with all the details regarding your alma mater, work experience, additional qualifications, and any other information that could be of use for the creation of an application for your dream job. Think of it as filling up a questionnaire about yourself. When you have listed all the critical work-related information about yourself, submit the order form and wait for our prompt reply.
But it's not just about receiving a file that you download and turn in. Studybay strives to teach and guide you through the process. Our team member will get in touch with you within the shortest timeframe possible to get the work started. With an outstanding final draft and all the skills you gain in the meantime, you'll ace everything else that comes later!
Delivering Impeccable CV Writing Services for Years
Studybay has managed to deliver over 12 million written works and counting, including cover letters, resumes, and CVs. Therefore, our expertise in assisting job seekers stretches for years with a stable satisfaction rate of at least 96%. We can help you write, proofread, edit, and format your CV or resume to match the highest standards of the job market.
Millions of Satisfied Clients Worldwide
Since 2013, our team has worked with over 3 million people from various time zones, delivering academic writing help with dedication and professionalism. Check out our happy clients' testimonials on Trustpilot, ReviewCentre, and SiteJabber!
100% Unique CV for Every Client
We practice an individual approach with every customer. Thus, when you order our professional resume writing service, you launch a collaboration between our expert author and you. Together, you will create a custom curriculum vitae that will represent you in your job search and make you stand out among other applicants.
Experts With Outstanding Qualifications
Requesting CV assistance from Studybay authors means that you will be connected with a certified professional resume writer who will guide you through the process of creating a great job application. Our team consists of experts with years of experience in academic writing and job search assistance for people of all ages. Besides, the vast majority of our teammates have an educational background at prestigious universities, such as Harvard, Sorbonne, and Oxford.
FAQ
How Is Studybay CV Writing Service Better Than a Free Tool?
There are many reasons why we claim Studybay to be among the best resume writing services and is far better than a free resume builder. Firstly, online tools provide you with zero guidance on what exactly you should mention in your CV. Our experts, on the contrary, can explain why certain information must be included or left out.
Secondly, a top-quality resume needs to be well-structured and should follow the global, national, or in-house company standards. While free online templates may look well-designed, the potential employer may disregard them due to inappropriate formatting. Our writers will follow all the requirements provided by the job posting for you to avoid unnecessary rejection.
Is It Fair to Use Studybay's CV Writing Service?
Absolutely! Receiving CV writing help from Studybay is completely fair. Besides, it is also extremely effective for the sake of learning to create high-quality CVs yourself. At the end of our collaboration, you will receive a ready-to-send resume that not only states your work history but also demonstrates your personality. What's more, you can be involved in the writing process by providing feedback and offering suggestions anytime.
How Can I Order a CV Writing Service?
If you are new at Studybay and haven't figured out how it works just yet, don't worry. You can order writing help in several easy steps. First, fill up the order form describing your task in a detailed manner. Then, submit the form and wait for ur response. When we reach out to you, confirm all the details to get the work started. Alternatively, you can also select the author you think fits your goals best and reach out to the expert directly.
How Long Does It Take for a CV to Be Ready?
It normally takes a couple of business days after you submit the request to get the job done. However, if you need a ready CV sooner, don't hesitate to reach out to us. We have a lot of experience dealing with urgent orders, so we will definitely come up with a suitable deadline for both parties. For instance, some tasks can be completed in a matter of hours! So don't waste any minute and submit your order form now!
What Payment Methods Does Studybay Accept?
Studybay services are meant to suit people from all over the world. Thus, we work with the following globally trusted payment methods:
PayPal
Visa
MasterCard
Payoneer
Who Will Be Writing My CV?
Whether your need a new resume or a CV makeover, we got you! You can select a resume expert yourself or reach out to us for advice. Besides, you can request sample resumes created by our professionals to rest assured that you are making the right choice with Studybay.
Can I Invite the Same Expert to Work With Me?
Sure! If you loved your previous collaboration with an expert and want to repeat this experience, you can contact them again. All you need to know is their username. If it slipped your mind, try finding them in the experts' list section. However, keep in mind that your request doesn't get approved instantly, even with the author you've worked with before. Therefore, even after submitting the request, your project will stay in the auction stage until processed.
Can I Track the CV Writing Progress?
Of course! You are free to participate in the writing process and track at which stage the CV is. From the first draft to the final version - it is all transparent! We also encourage you to contact the writer directly to convey your requirements and instructions as clearly as possible.
When Can I Contact Customer Service?
Our customer support is ready to address your queries 24/7. We work with students and job seekers from all around the world, which motivates us to provide round-the-clock support. Having trouble finding the perfect CV writer? Not sure about the turnaround time? Can't figure out the pricing? Contact us via live chat in the bottom-left corner, phone 1-855-407-7728, or email [email protected].
Are Free Revisions Included in the CV Writing Service?
Yes! If you have realized that you forgot to add something, or you have other suggestions of how to improve the text, feel free to use your right of unlimited revisions. This applies to all our services, including CV creation and cover letter writing.
Does Studybay Have a Warranty?
Yes, we offer you a money-back guarantee if you are not satisfied with the results of our work. You are eligible for a refund within 20 days from your order, while the status of your project is "under warranty". Press the "Request Refund" button and fill up the form, stating what exactly you are dissatisfied with. The Studybay team will review your request within three business days. We will then inform you about the decision via email and on the project page.
Do You Offer Any Discounts?
Our pricing is reasonable and affordable even without discounts. After all, we are aware that job seekers and students are typically on a tight budget. However, we do offer a welcome 15% discount on your first order alongside seasonal promotions that you really shouldn't miss. Stay tuned for updates!
New Here? Get $5 OFF
Your First Project
We are a team of enthusiastic professionals and geeks in our field.
At the very start of the project
Who Are the Experts?
Our experts are alumni from the world's top universities and colleges.
All of them have successfully passed the Studybay examination and proven their competence to our team.
Our experts have graduated from the best universities in the world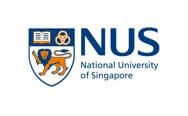 Our Clients About Studybay