Business Communication Assignment Help
Calculate the price
Business communication assignments can be complicated and hard to understand. Even if you've been in the field for some time and have a little bit of knowledge about it, it can take a lot of work to figure out what your lecturers want. What format should your papers be in? What are you allowed to reference?
This is why you should get business communication homework help to save time and effort during your busy schedule. Studybay is the go-to place for professionally written business assignments.
What Is Business Communication
Business communication is a process of exchanging information between two or more entities for the purpose of accomplishing a particular goal. It involves the use of language, both verbal and non-verbal, to convey messages in an efficient and effective manner. This type of communication is essential for success in any organization.
Business communication helps build relationships, develop trust, and ensure that everyone is on the same page. It can also be used to present ideas, share knowledge, and resolve conflicts. Typically, corporate communications look at how information is shared between people both inside and outside of a business. Effective communication relies on employees and management interacting in a clear and transparent manner toward one another.
They can include face-to-face and in-person meetings, as well as remote meetings, emails, and presentations. It also refers to when members of the business and the public interact. As we can see, corporate communications cover a broad range of things and aren't limited in their scope. Business communication assignment help can guide you toward passing grades in this discipline.
Types Of Business Communications We Cover
With so many distinct subjects linked with corporate communications, the field has multiple parallel disciplines. Whatever you need help with, we can cover. The types of business communications we handle include:
External Business Communication: When someone within the business wants to interact with someone outside the company, external communication comes into play. So, for example, if the CEO wants to interact with shareholders, or a retail customer deals with a salesperson, those are both examples of external corporate communications. This form of communication typically leads to better sales performance and may impact the company's bottom line significantly.
Lateral Business Communication: Lateral communication is also known as horizontal communication. When workers within the business communicate with each other, lateral communication happens. This type of communication isn't limited to face-to-face discussions but also encompasses emails and virtual meetings. Despite the name "horizontal," it also refers to communications between departments. Horizontal communication affects how efficiently the business performs.
Internal Business Communication: Internal communication deals with communication within the organization. Typically, businesses have internal communication channels that allow for rapid delivery of instructions from managers to workers. Internal communication impacts many things within a company, from employee satisfaction to the efficiency of the vertical structure of the organization.
All sub-topics within the field come from one of these significant header areas.
Main Business Communication Assignments Topics We Can Write
What sort of communication assignments do our tutors specialize in? We have a broad cross-section of topics we can cover, including:
Resumés and Job Applications
Preparing Employment Messages
Business Presentation Design and Delivery
Presenting and Organizing Reports and Proposals
Data Presentation and Graphical Representation
Research Methodology and Processes Used in Reports
Persuasive Writing and Speaking
How To Deliver Bad News
Delivering Good and Neutral News
Electronic Communication in the 21st Century
Spoken and Written Message Preparation
Interpersonal and Group Communication Skills
Building a Framework for Corporate Communications
These topics represent some of the most common topics our professional writers have been tasked with delivering for our corporate communications clients. We do not believe this is an exhaustive solution list by any means. When you ask us about writing your assignment on business communication, our writers will give you a quote and get it done on time.
When Do You Need Business Communication Assignment Assistance?
Not everyone is cut out to write assignments. The reason Studybay exists is to give otherwise great students a chance to get their papers done without putting them through the stress of writing them themselves. Among the reasons you might choose to get business communication homework help include:
Scheduling and Planning Issues: You might have an idea of how much time you have to dedicate to an assignment initially. However, once you check what the assignment needs, you realize you've dedicated too little time to writing the whole paper. A student could ask for an extension in these cases, but it's far easier to just let our professionals write your paper for you. You'll submit it on time and earn the grade you'd initially get if you planned and wrote it yourself.
Poor Grasp of a Topic: Business communication is a complicated field with many nuances. You might encounter a few concepts that are edge cases in corporate communications but that you'll never actually have to deal with in real life. Instead of suffering through an assignment and still not understanding the topic, it's a lot easier and more responsible to get help from us. Our experts have been through some of the most rigorous courses academia offers, and they know what they're doing. Instead of getting a terrible grade for a topic you don't really know and don't need to know, have us do the assignment for you instead!
No Relevant Material: Many college-level lecturers expect students to discover material when they set an assignment. However, sometimes the material is obscure or just isn't there to be found. You could spin your wheels and submit a subpar paper, but why do that when you can just ask our experts for help? Our professionals have a huge resource database that they can rely on to find obscure references that you might not have access to. Letting our experts write your essay for you gives you the benefit of our resource cache and the experience that comes from our writers.
Check Out Our Sample Works
Dedication. Quality. Commitment. Punctuality
Benefits of Our Business Communication Assignment Writing Service
If you're looking for homework help with business communication writing, you'll realize that not all online writing services are the same. We consider ourselves among the best options for students who want a well-crafted paper without dealing with the hassle.
Our professionals offer this writing service regardless of academic level. Our work is always 100% plagiarism free, and you're charged for how many pages your assignment is expected to be. Your anonymity is guaranteed, as we ensure that our login system is safe and secure for each of our clients. You'll never have to worry about a leak or data breach. We have a confidentiality guarantee for each paper that we write for you.
Our top-quality papers are written by native English writers and checked to a professional standard before being sent out to clients. We also offer a free revision on every order, with further modifications being subject to payment. We have such faith in our experts that we're willing to provide you with a money-back guarantee if you're unsatisfied with our service.
| | |
| --- | --- |
| ✔️ Professional Writers | Writers Trained at World-Class Institutions |
| ✔️ 100% Plagiarism Free | All Papers are Written from Scratch, Not Spun or Rewritten |
| ✔️ Delivery By Deadline | Each Paper Will Be Delivered at Or Before the Date Requested |
| ✔️ Safe and Secure | All Client Information and Payment Information Are Encrypted for Your Security |
| ✔️ Money-Back Guarantee | If You're Unsatisfied with Our Work, We Guarantee a Refund |
How to Hire a Business Communication Homework Expert?
Business communication is a rare field to look for a professional. There aren't any guidelines about what sort of expert you should have to write your essay paper for you. Luckily, we've done all the legwork and backgrounding and only offer our clients the best in the field. Each of our academic experts has attended a well-renowned tertiary-level education institution. We have graduates from Yale, Harvard, and many other world-class institutions on staff. We pass each of our authors through a rigorous test of their abilities before deciding to work with them.
All our writers also have a non-disclosure agreement for work done for us, so you never have to worry about your privacy and confidentiality. We take great pains to verify our candidates before assigning them work. After each assignment is delivered, we check the quality for inconsistencies. Typically, we remove writers that don't fit our rigorous standards, weeding out the bad apples where they occur. We do the hard work, so you don't have to. All you need to do is let our pros know what you want them to write on and wait for your completed paper. It couldn't be simpler!
How to Get Our Help Online
We've pored over our process and streamlined it to make it simple for you to order an essay from us online.
Step 1: Create an account: You'll need an account before we can assign your work to someone. All our client account information is encrypted and stored in a safe location to ensure that you have peace of mind.
Step 2: Create your project: What would you like us to write about? This is all about your project, and while you don't need to delve into details, you should consider doing so. The more information a writer has, the better they can gauge what they need to do for the project, and the more accurate their quote will be. Consider taking the time to fill out as many details as possible about the project and what you know about the requirements.
Step 3: Choose Your Expert: Experts will look at your project, read the requirements, and submit a bid to you. You can delve into the expert's background and profile right on the site, making it easy to find someone who fits the skill your project needs.
Step 4: Pay: Once you're satisfied with your expert's rate, you can move to payment. You have two options for paying them. The first is a one-time payment that's subject to a minor service fee. If you've just got a single short paper or essay, this is the best option. Alternatively, you can choose a partial payment option. This is a better deal if you have a long-term project like a thesis to work on. This splits the payment into two transactions: 30% and 70%, with an additional 10% for using this method for payment. The service fee also applies to partial payments, so be aware when selecting it.
Step 5: Wait for the results: You should have a deadline date attached to your project, and if you need to add more information, you can always contact your writer directly. However, be aware that the more often you contact your writer, the less time they have to work on your project, so try to keep it to a minimum.
That's it! With Studybay on your side, you won't ever have to worry about completing an assignment late again. We can help you even with business analytics assignments!
Frequently Asked Questions
How many times can I revise my business communication homework?
When our specialists prepare an assignment for you, our goal is to ensure that you are happy with the result. We provide you with free revisions until you are completely satisfied with our work.
Do I need to be specific on my project?
If you're not specific about your project, writers won't be enticed to quote for your job. The more specific you are, the better you're matched to someone who can actually do the work for you.
Is business communication assignments assistance legit?
Yes, our business communication assignment assistance is a legit service. Our experts come from some of the most prestigious universities in the world to offer you world-class assignment writing skills.
What is the qualification of your business communication assignment experts?
Our specialists all have a bachelor's degree or above, and we also have professionals on staff who have master's degrees and even doctoral degrees in their particular fields of study.
If I like how an expert works, can I contact them privately for my next assignment?
Studybay doesn't suggest contacting professionals outside of our platform since we cannot deliver the guarantees we can while using the platform. If you're trying to contact an expert on the platform and they're not answering, visit our support team and let them know.
New Here? Get $5 OFF
Your First Project
We are a team of enthusiastic professionals and geeks in our field.
At the very start of the project
Who Are the Experts?
Our experts are alumni from the world's top universities and colleges.
All of them have successfully passed the Studybay examination and proven their competence to our team.
Our experts have graduated from the best universities in the world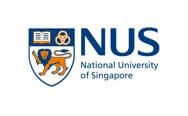 Our Clients About Studybay
How it Works
Sorry, your browser doesn't support embedded videos.

Step 1

Tell us about the project and your requirements

Step 2

Compare offers from top experts and pick the best one

Sorry, your browser doesn't support embedded videos.

Sorry, your browser doesn't support embedded videos.

Step 3

Chat with the expert and get your project done on time
6 Reasons to Join Studybay
Unlimited Support 24/7

Money-Back Guarantee

96% Customer Satisfaction Level

52,000 Experts World Wide

760,324+ Words Written This Month

1,650,000 Students Got
Helped Over the Past Year