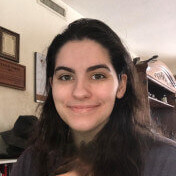 About me
I am a competent and extremely accomplished freelance writer at Studybay.com, with six years of experience in research papers, term papers, case studies, and dissertations. My sole goal is to ensure the long-term and consistent provision of top-notch, high-quality, and non-plagiarized papers that earn high grades. I consider myself as one of the "writing Gurus "who can dissect and analyze a more complicated paper and is able to deliver premium grades out of it. Coupled with commendable knowledge of various online search engines and libraries she has excellent research skills. As such, I produced wholesome and consistently high grades for regular students including, capstone, literature, History, and Formal and Natural Sciences.
I received my B. S in Statistics from Meru University of Science & Technology in 2017th. It is there where I have developed my enthusiasm and passion for research solely focusing on literature, history, and business mathematics. After graduation, I rose to the rank and became a full-time researcher and freelance writer managing accounts from different companies. Spent four years before graduation as an essay writer, when, in addition, to the provision of academic writing solution I was able to complete thesis/dissertations and capstone project as one crucial significant achievement in my career.
During my most recent six years tenure in the freelance writing industry, I fulfilled my insatiable interest in the provision of original, quality, and timely delivery of papers at Studybay.com. The disciplines range from, Essays, Dissertation, Custom Assignments, Homework help, Thesis Writing, and Book and Movie Review Writing. More importantly, all writing and referencing styles like APA, MLA, Harvard, and Chicago among others are at her fingertip. My ultimate goal is to become an international freelance writer capable of handling assignments in more than one language, using her passion for bringing success and autonomy to the client who solely depends on my assistance.
Education
Meru University of Science & Technology, Bachelor, Statistics
Languages
English
Statistics
Deadlines
Delivers on time
user2014048

November 29, 2021

This expert delivered Tge project in a timely manner and it was done by the due date

user1613912

November 26, 2021

Excellent writer! Submitted the essay days before the deadline. I'm so happy with the result!

Lendon2

November 25, 2021

Always produces and excellent product!

murchison86110

November 25, 2021

Great work