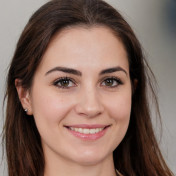 Kipsedu23231
June 16, 2021, 12:44 am
About me
I have over four years of experience in online writing. Having started as a passion for journalism, I find writing to be very interesting. It also expands my knowledge in different fields as I have to carry out research for the assignments I am hired to write. Writing has also made me embrace different cultures from different parts of the world as I get to meet people from different parts of the universe. I am conversant with the various citation styles, among them; APA, MLA, Chicago, Havard, and AMA. I also strive to deliver the best to my clients and in a timely manner.
Education
University of Nairobi, Bachelor, Medicine
Languages
English
Statistics
Deadlines
Delivers on time
user1999286

June 15, 2021

She did a great job and i got an A

user2078024

June 13, 2021

She did excellent work!

waterdogg8539213

June 09, 2021

Great job I will use her again.