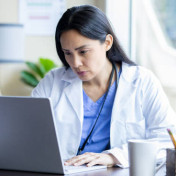 Kathleen M
Today 12:50 pm
About me
I am a Biochemistry and Human Resources, Marketing, and Business Management professional with more than three years of experience in lecturing, research, and custom writing. I have worked as a lecturer and a scientific assistant in the research Centre to undergraduate and master's students for two years and as a custom essay writer for one year. As a research assistant, my interests were on projects related to Amino acids & protein sequence, Gene Therapy, Enzyme kinetics, and Anatomic Pathology.

I have been involved in many collaborative research projects financed by various organization grants such as U.S Agency for International Development (USAID) and Bioversity International Fellowship Program which were successful and made our institution receive multiple trophies. I have also run an established Personal Development Program such as the lecturer's social network, direct in-person training, and online training modules. As an educator, I have been able to prepare and assign the appropriate homework, assignments, and exams to learners as per university rules, evaluate their performance in a timely, fair and objective way, record and report their assessment results on time as well as use the results to make changes in practice and instructions to improve their learning. I have also helped my students use correct language, both written and oral. I have also participated in conflict resolution among students and
solved discipline-related problems.

Currently, I work as a freelance writer and as a part-time lecturer. I like writing short stories, reading, and surfing the internet during my free time because I believe as an educator and a writer I need to learn every day to broaden my knowledge on different subjects.
Education
NAIROBI, Master, HUMAN RESOURCE MANAGEMENT
Languages
English
Expert's speciality
Project type
Essay
Research Paper
Coursework
Other types
Case Study
Term paper
Essay
Research Paper
Coursework
Other types
Case Study
Term paper
Reports
Presentation
Literature / Movie review
Questions & Answers
Creative Writing
Personal Statement
Article
Business Plan
Annotated Bibliography
Research Proposal
Thesis
Reflective Writing
Outline
Dissertation
Critical Thinking
Speech
Dissertation Proposal
Editing
Content Writing
Proofreading
Non-word Assignments
Application Essay
Argumentative Essay
Article Review
Problem-solving questions
Capstone Project
Biography
Reflective Report
Thesis/Dissertation Chapter
Research Summary
Paraphrasing
Rewriting
Thesis Statement
Admission / Scholarship Essay
Cover letter
CV / Resume
Poetry Prose
Research Article
Study consulting
Thesis Proposal
Subject
English Language
Other
Business
History
Nursing
Biology
English Language
History
Philosophy
Law
Music
Creative writing
Film
Literature
Fashion
History of literature
Theology
Visual arts
Linguistics
American history
Art history
Asian history
Civil law
Criminal law
Performing arts
Administrative law
African history
Ancient history
Architecture
Applied arts
Art & Design
Dance
History of culture
Jurisprudence (Philosophy of Law)
Legal management
Modern history
Poetry
Russian history
Television
Theatre
World history
World literature
Other
Business
Nursing
Health Care
Hospitality (management)
Marketing
Business management
Management studies
Money and Banking
Human resource management
Business Analysis
Medicine and health
Operations Management
Physical Education
Entrepreneurship
Environmental sciences
Investment Strategies
Advertising
Analysis of Structures
Blockchain
Brand Value
Building Materials and Theory of Constructions
Capital markets, investments, stocks
Childcare
Clinical physiology
Cryptocurrencies
Dentistry
Digital Innovation and Transformation
Educational Technology
Food and Agribusiness
Game Theory
Hydrology and Hydraulics Systems
Macroeconomics
Microeconomics
Negotiation
Pharmacology
Real Property
Strategy and Technology
The Business of Entertainment
Biology
Environmental Sciences
Nutrition
Numerical analysis
Astronomy
Cell Biology
Computer communications
General Biology
Information theory
Analysis
Applied physics
Approximation theory
Artificial intelligence
Astrophysics
Computer security and reliability
Distributed computing
Dynamical systems
Earth science
Ecology
Environmental Chemistry
Evolutionary Biology
Game theory
Geometry
Graph theory
Human-computer interaction
Immunology
Number theory
Operating systems
Operations research
Probability theory
Space sciences
Theory of computation
Topology
Zoology
Sociology
Psychology
Economics
Criminology
Education
Cultural Studies
Communication Studies
Human geography
Anthropology
Social Work
Political science
Tourism
Human Rights
Archaeology
Statistics
Deadlines
Delivers on time
Filter reviews
user2219606

November 28, 2021

great work

user1851499

November 25, 2021

Did it so quick and well written!

user2194683

November 24, 2021

Expectations met and beyond!! An awesome job was done with the time frame that was given,

user2200540

November 23, 2021

She is phenomenal I love working with her. I recommend 1000%

user2211440

November 12, 2021

Satisfied with the expert's work

user2200540

November 12, 2021

The best. Assignment is completed within deadline & will give you an A her work is proficient.

user1041749

November 11, 2021

Extraordinary, will not disappoint you on the contrary you will see the work very impressive and will give the work to you more than your expectation !!!🤍👌🙌

user1041749

November 11, 2021

👌 the best 🙌

themandas

November 08, 2021

GREAT!!!!!!!!!!!!!!!

themandas

November 08, 2021

Great !!!!!!

user1041749

November 04, 2021

She is amazing !!🙌

FiveStars GreatJob

November 03, 2021

Great

user2128093

November 01, 2021

Quality work done in the shortest amount of time, excellent communication with her, and providing plagiarism reports.

user2128093

November 01, 2021

Not sure where to start but kudos to Kathleen for her sleepless nights to get my paper done before its due date. She worked with me on very short notice to get this project done. Communication was fluent, every time I message she will respond. She is amazing, will recommend her a million times.
No reviews