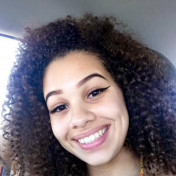 About me
I am a financial analyst with four years of experience in the banking sector. I enjoy working within teams and fancy the intricacies that come with financial management. I consider positive thinking as a crucial driver in the workplace.

I have contributed to various topics regarding financing including sustainable development, political economy, and project financing. I have also handled some projects such as revising the loan agreement policies for SMEs and mega projects. My advice as a financial analyst is to often seek after by the SMEs, especially regarding management and budgeting. I get fulfillment when the SMEs are able to grow and expand their offering beyond just being a startup.

As a risk-taker, I try to push myself by exploring new opportunities that I can use to enhance my lifestyle. For instance, I have engaged in the development of business models and working out new business strategies as a consultant. I am also passionate about freelance writing. It started as a hobby, but then elevated to a source of income.

I have three years of experience in freelance writing. Within the three years, I have been able to expand my portfolio to include several disciplines. I continue challenging myself to learn new skills and add more disciplines to my portfolio. I am hoping to further my education in the coming years to fast-track my career development.
Outside of work, I enjoy watching movies and documentaries. I also engage in road trips and hiking with friends and family.
Education
Kenyatta University, Bachelor, Finance
Languages
English
Expert's speciality
Project type
Essay
Coursework
Research Paper
Other types
Case Study
Reports
Essay
Coursework
Research Paper
Other types
Case Study
Reports
Presentation
Term paper
Critical Thinking
Article Review
Article
Creative Writing
Research Proposal
Annotated Bibliography
Speech
Personal Statement
Reflective Writing
Literature / Movie review
Admission / Scholarship Essay
Outline
Argumentative Essay
Business Plan
Capstone Project
Research Summary
Reflective Report
Content Writing
Application Essay
Research Article
Paraphrasing
CV / Resume
Biography
Cover letter
Proofreading
Study consulting
Subject
Other
English Language
History
Nursing
Business
Education
Other
Nursing
Business
Business management
Marketing
Human resource management
Business Analysis
Operations Management
Management studies
Logistics
Hospitality (management)
Medicine and health
Childcare
Entrepreneurship
Physical Education
Macroeconomics
Strategy and Technology
Dentistry
Educational Technology
Money and Banking
Environmental sciences
Digital Innovation and Transformation
Microeconomics
Civil Engineering
Real Property
Advertising
Econometrics
Clinical physiology
Pharmacology
Food and Agribusiness
Negotiation
Building Materials and Theory of Constructions
Analysis of Structures
Blockchain
Brand Value
Capital markets, investments, stocks
Cryptocurrencies
Electrical Engineering
Investment Strategies
The Business of Entertainment
English Language
History
Literature
Criminal law
Law
Creative writing
American history
Film
Fashion
History of culture
Asian history
Modern history
Art history
African history
Administrative law
Ancient history
Visual arts
Legal management
World history
Dance
World literature
Jurisprudence (Philosophy of Law)
Theology
Theatre
Civil law
History of literature
Performing arts
Russian history
Television
Education
Sociology
Criminology
Social Work
Cultural Studies
Economics
Psychology
Political science
Communication Studies
Anthropology
Tourism
Human Rights
Human geography
Analysis
Environmental Sciences
Artificial intelligence
Operations research
Information theory
Human-computer interaction
General Biology
General Chemistry
Game theory
Ecology
Approximation theory
Earth science
Environmental Chemistry
Evolutionary Biology
Topology
Zoology
Statistics
Deadlines
Delivers on time
Filter reviews
user2134995

January 18, 2022

Good Work

user2184020

January 18, 2022

really good

Lucky2022

January 18, 2022

Thank you so much for all your help.

73932853859

January 18, 2022

good work

user420151

January 18, 2022

Great work!

MrEducator

January 18, 2022

Java was amazing..Her Work and professional is impeccable and will be using her again

user2170539

January 17, 2022

Very nice!!

user1572881

January 15, 2022

Great work thank you

abdurrahmanzahir

January 15, 2022

good

user420151

January 14, 2022

Great work, as always!

user2249825

January 13, 2022

Awesome work

Drummer22

January 12, 2022

Thank you for an accepting essay!

user2236507

January 11, 2022

I got a 100% on this assignment. I wanted to ask for revision but I was running out of time and was able to make minor revisions myself. She was definitely willing to make the revision. 100% recommend her and I plan on using her services again

user1921220

January 11, 2022

amazing, on time

user2288061

January 11, 2022

GREAT JOB!! Thank yiu
No reviews