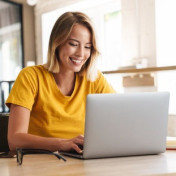 DrMwanzau
Yesterday 05:03 pm
About me
I am a diligent professional academic online essay writer. I settle for nothing but the best for my clients. My work ethic is built on discipline, determination, integrity, and professionalism. Having been in the academic industry for over five years now, I have accumulated valuable, incisive, and extensive knowledge and skills in various academic disciplines. I apply the knowledge and skills to produce high-quality papers that always leave the customers smiling. My work relies on thorough research so that the documents I write are rich in insightful and credible information. Also, I have vast experience writing various assignments such as college essays, term papers, research papers, dissertations, application essays, and all paper writing services on multiple subjects. I am an expert in essay writing who carries an accolade from students and fellow tutors worldwide.

What gives me a significant cutting edge above other academic writers is that research and writing are more than a job for me. They are a passion. I derive my pride and happiness from meeting the requirements of every task I undertake and, in doing so, satisfying the expectations of my clients. It is always fulfilling to make my clients happy through exemplary custom essays.

To ensure that I satisfy the client's expectations, I take every assignment like my own. Therefore, I give every task all the dedication, concentration, and input that essay writing services require. I understand the dynamics of the industry, such as fast-changing writing styles. In light of this, I always try to keep myself up to date with the latest editions of APA, MLA, Vancouver, Harvard, and Chicago styles. Besides, my expertise is not limited to only one type of writing. I am enlightened with the highest level of knowledge in proficiently handling all papers regardless of their complexity. Whether you're looking for assistance in your dissertation, thesis, term paper, or annotated bibliography, please do not feel ashamed or reluctant to ask for my hand. My excellent customer service traits have helped me develop personal values to make my relationship with you friendlier. I settle for nothing but the best with every paper. Moreover, I am always ready to listen to ideas from the client to compliment my understanding of the tasks' requirements and thus offer the best essay help. As such, I always maintain appropriate and timely communication with the client whenever there is a need.
Education
Kibabii University, Master, Industrial Engineering & Technology
Languages
English
Expert's speciality
Project type
Essay
Research Paper
Other types
Case Study
Math Solving
Literature / Movie review
Essay
Research Paper
Other types
Case Study
Math Solving
Literature / Movie review
Excel Assignment
Test
Questions & Answers
Argumentative Essay
Article Review
Problem-solving questions
Research Summary
Annotated Bibliography
Reports
Coursework
Critical Thinking
Admission / Scholarship Essay
Application Essay
Article
Biography
Business Plan
Capstone Project
Code
Content Writing
Copywriting
Cover letter
Creative Writing
CV / Resume
Dissertation
Dissertation Proposal
Editing
Lab Report
Math Assignment
Non-word Assignments
Online Help
Outline
Paraphrasing
Personal Statement
Poetry Prose
Presentation
Proofreading
Reflective Report
Reflective Writing
Research Article
Research Proposal
Rewriting
Speech
Study consulting
Term paper
Thesis
Thesis/Dissertation Chapter
Thesis Proposal
Thesis Statement
Subject
Other
English Language
Psychology
Money and Banking
Biology
Business
Other
Money and Banking
Business
Nursing
Business management
Finance
Accounting
Business Analysis
Electrical Engineering
Management studies
Medicine and health
Marketing
Childcare
Advertising
Analysis of Structures
Audit
Blockchain
Brand Value
Building Materials and Theory of Constructions
Capital markets, investments, stocks
Chemical Engineering
Civil Engineering
Clinical physiology
Cryptocurrencies
Dentistry
Digital Innovation and Transformation
Econometrics
Educational Technology
Engineering
Entrepreneurship
Environmental sciences
Fluid Mechanics
Food and Agribusiness
Game Theory
Hospitality (management)
Human resource management
Hydrology and Hydraulics Systems
Investment Strategies
Logistics
Macroeconomics
Materials Science and Engineering
Mechanical Engineering
Microeconomics
Negotiation
Operations Management
Pharmacology
Physical Education
Real Property
Strategy and Technology
Structural Design
The Business of Entertainment
English Language
African history
American history
Art & Design
Music
Administrative law
Ancient history
Architecture
Applied arts
Art history
Asian history
Civil law
Creative writing
Criminal law
Dance
Fashion
Film
History
History of culture
History of literature
Jurisprudence (Philosophy of Law)
Law
Legal management
Literature
Linguistics
Modern history
Performing arts
Philosophy
Poetry
Russian history
Television
Theatre
Theology
Visual arts
World history
World literature
Psychology
Communication Studies
Cultural Studies
Social Work
Education
Anthropology
Archaeology
Criminology
Economics
Human geography
Political science
Human Rights
Biology
Computer graphics
General Biology
Mathematical physics
Mathematics
Analysis
Algebra
Algorithms
Analytical Chemistry
Applied mathematics
Applied physics
Approximation theory
Artificial intelligence
Astronomy
Astrophysics
Biochemistry
Cell Biology
Chemical Engineering
Chemistry
Code
Combinatorics
Computer architecture
Computer communications
Computer Science
Computer security and reliability
Cryptography
Data structures
Distributed computing
Dynamical systems
Earth science
Ecology
Environmental Chemistry
Environmental Sciences
Evolutionary Biology
Game theory
General Chemistry
Geology
Geometry
Graph theory
Human-computer interaction
Immunology
Information theory
Inorganic Chemistry
Logic in computer science
Mathematical logic
Number theory
Numerical analysis
Nutrition
Operating systems
Operations research
Organic Chemistry
Physical Chemistry
Physics
Probability theory
Programming languages
Quantum computing
Space sciences
Statistics
Theoretical physics
Theory of computation
Topology
Zoology
Statistics
Deadlines
Delivers on time
Filter reviews
Engineer82

December 29, 2021

Excellent writer

user2256769

December 14, 2021

communicated well. Work done under limited deadline.

user2271910

December 13, 2021

Delivered exactly what I needed 2 days before my deadline.

very professional and helpful

user2273114

December 13, 2021

Very helpful

user2265068

December 13, 2021

Good

user1836795

December 12, 2021

Great !!!

user2272657

December 12, 2021

She kept me updated and she answered all the questions given to her. Work was done on time and She also showed me a draft of the assignment and a final draft 30 min later too after reviewing. I recommend her 100%.

user2266786

December 11, 2021

it looks so professional and clean. I'm happy with the results

denoiac

December 10, 2021

Amazing.

peachesfarrow3699

December 09, 2021

The mentor was polite and had project completed before time.

user2255453

December 07, 2021

The expert is polite and with excellent understanding.

user2242220

December 07, 2021

Was very quick, helpful and qualitative work!

user2252843

December 06, 2021

She did the best work

mamaz622

December 06, 2021

she helped so much. review the writing and fixed what was asked of her. Thank you again,
No reviews