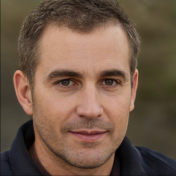 About me
My StudyBay username is Dipark. I have been working in the freelance industry for more than five years now. My areas of expertise are vast and in a nutshell encompasses information technology, computer science, environmental sciences, history, social sciences, natural and applied sciences, humanities among others. Working for more than five years, I have perfected my trade and rate of return over time. I have improved in quality and expanded my knowledge.

Clients who have hired me have not been disappointed as they received upper percentile marks on top of getting value for their money. My range of assignments has also expanded and not only cover articles and coding but now include essays, term paper, research papers, reports among others. I have skills and the capability to handle all sorts of academic orders including Masters and Ph.D. related papers like dissertation projects, thesis as well as Literature review.

Just like gymnastics, my knowledge has only improved with every assignment I complete. I ventured into freelance work shortly after graduating and focused on mostly coding scripts and developing interactive websites. I also invested my time in developing mobile applications for clients though not sophisticated. During this time I was able to delve further into the writing aspect of freelancing.

I also was employed and perfected my freelancing skills as well. During my employment, my immediate supervisor grouped us in teams and assigned clusters of code to write and debug. The tasks were extensive, incorporated a lot of research and needed timely delivery. I was able to exercise self-discipline and delivered my portion of work on time. During my employment period, I was exposed and practiced programming languages and programs like visual studio, PHP-my-Admin and SQL data management.

I see myself being a network administrator after completing my Cisco certification and masters degree in network security. The exposure in the employment sector instilled skills in me that helped me much in how fast and swiftly I was able to progress in freelancing particularly on the Studybay website.

Since I began working on the Studybay website, I have enjoyed every single moment. I believe in progress and take every challenge as an opportunity to learn something new and perfect my skill-set. I am professionally capable of completing your assignment.
Education
South Eastern Kenya University, Bachelor, Information Technology
Languages
English, German, French, Spanish, Portuguese, Russian, Arabic, Chinese
Expert's speciality
Project type
Essay
Coursework
Research Paper
Other types
Case Study
Questions & Answers
Essay
Coursework
Research Paper
Other types
Case Study
Questions & Answers
Reports
Term paper
Presentation
Personal Statement
Article
Research Proposal
Business Plan
Annotated Bibliography
Argumentative Essay
Paraphrasing
Literature / Movie review
Reflective Writing
Admission / Scholarship Essay
Test
Speech
Dissertation
Creative Writing
Application Essay
Article Review
Critical Thinking
Research Summary
Editing
Dissertation Proposal
Thesis
Reflective Report
Proofreading
Rewriting
Math Assignment
Content Writing
Online Help
Capstone Project
Outline
Problem-solving questions
Poetry Prose
Thesis/Dissertation Chapter
Research Article
Excel Assignment
Non-word Assignments
Biography
Copywriting
Cover letter
CV / Resume
Study consulting
Thesis Proposal
Thesis Statement
Subject
Other
Business
English Language
History
Marketing
Health Care
Other
Business
Marketing
Health Care
Finance
Nursing
Business management
Management studies
Human resource management
Physical Education
Medicine and health
Strategy and Technology
Digital Innovation and Transformation
Operations Management
Logistics
Hospitality (management)
Environmental sciences
Macroeconomics
Business Analysis
Real Property
Food and Agribusiness
Microeconomics
Advertising
Blockchain
Brand Value
Building Materials and Theory of Constructions
Capital markets, investments, stocks
Childcare
Clinical physiology
Dentistry
Educational Technology
Entrepreneurship
Investment Strategies
Money and Banking
Negotiation
Pharmacology
The Business of Entertainment
English Language
History
Law
Poetry
American history
Literature
Criminal law
Fashion
Architecture
Philosophy
Creative writing
Film
Linguistics
Legal management
African history
History of culture
Art history
Music
Administrative law
History of literature
Art & Design
Dance
Asian history
Ancient history
Applied arts
Civil law
Jurisprudence (Philosophy of Law)
Modern history
Performing arts
Russian history
Television
Theatre
Theology
Visual arts
World history
World literature
Environmental Sciences
Computer Science
Biology
Geology
Analysis
Computer security and reliability
Earth science
Astronomy
Artificial intelligence
Zoology
Nutrition
Cell Biology
Computer architecture
Computer communications
Computer graphics
Dynamical systems
Immunology
Information theory
Operating systems
Programming languages
Topology
Economics
Psychology
Education
Sociology
Criminology
Cultural Studies
Social Work
Political science
Tourism
Human Rights
Anthropology
Human geography
Communication Studies
Archaeology
Statistics
Deadlines
Delivers on time
Filter reviews
user2045401

January 21, 2022

good Job!

mamaAfrica2222

January 17, 2022

The assignment was accepted at first submission, no edits were needed because the writer was thorough and very mindful of the task.

user2229628

January 15, 2022

Great job

user2240750

January 13, 2022

Dipark was great I will definitely work with him again. He was prompt he followed the directions and provided me with a quality paper!! Thanks a bunch!!

Heather Lei

January 08, 2022

Truly appreciate the help! Turn around was quick and the work was well done

Michelaeb

January 06, 2022

Great

user2128072

January 06, 2022

really fast

user2284497

January 03, 2022

Very good communication and delivery on time. Thank you

user2017704

December 27, 2021

Completed before the deadline and did not look rushed. Very attentive in asking for details and great work

user2158112

December 27, 2021

Amazing job!! 100%. recommended. Delivered project ahead of time

user2282711

December 26, 2021

The work was completed sooner than promised and went above my expectations.

user1498803

December 23, 2021

Great Super Excellent

jpm4ns0ry1

December 20, 2021

Great effort and excellent writing in short amount of time with amazing research and good use of quotes.
No reviews