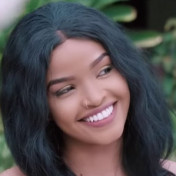 About me
I'm a Law graduate with academic and professional experience in, but not limited to, management, business, marketing, community health, sociology, philosophy and psychology subjects. I have accumulated my expertise through both lifelong learning and by being part of organizations and institutions that give one platform for growth.

My professional experience includes:
January 2014 - April 2014: Legal Research Assistant at Bwonwonga & Co. Advocates where I utilized the broad scope of the workforce in the organization to learn research techniques in law and other fields.
June 2014 - Dec. 2014: Provided pro bono services at Prima Holdings in business research. I played a vital role in achieving research needs and compiling reports.
August 2015 – June 2018: Research Assistant at Aga Khan Education Services where I further developed my professional writing skills among individuals of diverse ethnic, cultural, and socioeconomic backgrounds. As a professional, I have also learnt about the need to respect the confidentiality of the people who seek my services.

Currently, I'm a full-time tutor at Studybay where to me writing is not just a career but a passion. My educational abilities and skills gained over time have enhanced my critical reasoning abilities. My experiences and education have also developed my ability to work with tight schedules and handle an exceptionally high-volume workload. However, I believe that it takes more than education achievements and experience to become an expert in any field of work since one needs to show commitment, passion, hard work, and having the right character and attitude towards work. I develop my motivation from goal achievement, this encourages me to work on surpassing the status quo and to exceed my expectations. This is through upholding essential work ethics and the ability to be flexible to accommodate the changing needs of my clients. I also look forward to increase my competitiveness by having the required skills for the rapidly changing world through learning and taking advantage of opportunities. This is what defines me as a freelancer.
Education
University of Nairobi, Bachelor, Law
Languages
English, French, Spanish
Statistics
Deadlines
Delivers on time
Filter reviews
user2255376

December 04, 2021

my project was not delivered on time. Expert assured me there was a technical error and this is not common . She finished project - next time I will leave plenty of time to allow for any miscommunication or technical errors.

user1269235

December 04, 2021

Writer delivered as described.

user2251309

December 03, 2021

Writer was prompt with responses. Things come up, and so plans had to change a little bit, but writer was good at communicating.

user2000713

December 02, 2021

Diana has completed many of assignments for me. I am totally satisfied with her work. I will continue to work with Diana she is wonderful! and highly recommended :)

Arisciubba

December 02, 2021

Great service

user2243454

December 02, 2021

Diana M you are the best Thank you so much!!!!

Tina1462301

December 02, 2021

Great Work

user2181435

December 01, 2021

Diana helped me in a pinch, and I will request her help again. She was knowledgeable and prompt. Thanks!

user2136772

December 01, 2021

good

HeadCase31

December 01, 2021

AMAZING WORK!!!

mslrharris

November 30, 2021

Diana did a great job on my paper. I've never used this type of service before so I was nervous and I didn't know what to expect. I'm pleased with my experience and will use Diana's services in the future when I'm in another bind.

kblisss

November 30, 2021

Thank you Diana!

user2169703

November 30, 2021

It was good

user2241432

November 29, 2021

Great work good communication

user2191079

November 29, 2021

Hands down Diana is the best nothing else needs to be said her work speaks for itself
No reviews