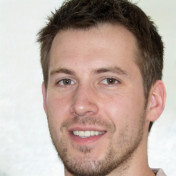 Dancan M
Yesterday 10:56 pm
About me
I am a professional researcher and academic writer. I hold a Master's degree in Physics and Chemistry. I have worked as a lecturer and an online tutor for over six years. I am truly aware of what it takes to be a successful and effective writer by applying the appropriate strategies to satisfy my clients. I have sharpened my skills and expertise by handling assignments from different disciplines here at Studybay.com. I connect well with clients to understand and assist them with their specifications.

I have offered writing services independently and here at Studybay.com. My determination and excellent communication skills have enabled me to achieve the great success I enjoy today as a top writer at Studybay. I have gained attention from many clients and completed hundreds of assignments within the last two years. As a professional writer, I offer services to clients with great honesty and integrity. I have an excellent record of delivering quality assignments in time as evidenced in my profile. I enjoy writing and editing resumes for individuals who need a career change.

Since 2014, I have been supervising undergraduate senior and honors thesis projects. This task has enabled me to remain relevant in academic writing as I always ensure that students study the right way and gain knowledge in research practices and scientific rigor. I have helped many students and improve their dissertations and learn to work independently by teaching them the basic skills required in their education.

Apart from professional interests, I enjoy traveling, swimming, and sailing. I experience happiness and satisfaction in life in helping others, especially in education. You can count on me for 100% transparency and effectiveness, devoid of worries and disappointments.
Education
Kisii University, Bachelor, chemistry and physics
Languages
English
Expert's speciality
Project type
Essay
Coursework
Research Paper
Other types
Case Study
Presentation
Essay
Coursework
Research Paper
Other types
Case Study
Presentation
Reports
Questions & Answers
Reflective Writing
Term paper
Reflective Report
Annotated Bibliography
Argumentative Essay
Critical Thinking
Article Review
Speech
Outline
Literature / Movie review
Admission / Scholarship Essay
Paraphrasing
Article
Lab Report
Creative Writing
Research Proposal
Excel Assignment
Personal Statement
Business Plan
Research Article
Proofreading
Math Assignment
Test
Capstone Project
Content Writing
Research Summary
CV / Resume
Problem-solving questions
Thesis Statement
Dissertation
Rewriting
Editing
Thesis
Application Essay
Biography
Code
Copywriting
Cover letter
Dissertation Proposal
Math Solving
Non-word Assignments
Online Help
Poetry Prose
Study consulting
Thesis/Dissertation Chapter
Thesis Proposal
Subject
English Language
Sociology
Nursing
Other
Social Work
Business
English Language
History
Literature
Music
World history
Philosophy
Criminal law
Law
Religion
Art history
Linguistics
Asian history
Creative writing
Film
African history
American history
Ancient history
Dance
World literature
Administrative law
Architecture
Applied arts
Art & Design
Civil law
Fashion
History of culture
History of literature
Jurisprudence (Philosophy of Law)
Legal management
Modern history
Performing arts
Poetry
Russian history
Television
Theatre
Theology
Visual arts
Sociology
Social Work
Psychology
Cultural Studies
Education
Economics
Anthropology
Communication Studies
Criminology
Human geography
Political science
Human Rights
Tourism
Archaeology
Nursing
Other
Business
Business management
Health Care
Logistics
Operations Management
Accounting
Business Analysis
Finance
Human resource management
Marketing
Physical Education
Public Relations
Medicine and health
Childcare
Management studies
Dentistry
Electrical Engineering
Engineering
Hydrology and Hydraulics Systems
Mechanical Engineering
Building Materials and Theory of Constructions
Advertising
Analysis of Structures
Audit
Blockchain
Brand Value
Capital markets, investments, stocks
Chemical Engineering
Civil Engineering
Clinical physiology
Cryptocurrencies
Digital Innovation and Transformation
Econometrics
Educational Technology
Entrepreneurship
Environmental sciences
Fluid Mechanics
Food and Agribusiness
Game Theory
Hospitality (management)
Investment Strategies
Macroeconomics
Materials Science and Engineering
Microeconomics
Money and Banking
Negotiation
Pharmacology
Real Property
Strategy and Technology
Structural Design
The Business of Entertainment
Environmental Sciences
Biology
Nutrition
Chemistry
Computer Science
Analysis
Data structures
Geology
Information Technology
Immunology
Programming languages
Biochemistry
Statistics
Operations research
Computer security and reliability
Environmental Chemistry
Earth science
Evolutionary Biology
Operating systems
Physics
Mathematics
Algebra
Algorithms
Analytical Chemistry
Applied mathematics
Applied physics
Approximation theory
Artificial intelligence
Astronomy
Astrophysics
Cell Biology
Chemical Engineering
Code
Combinatorics
Computer architecture
Computer communications
Computer graphics
Cryptography
Distributed computing
Dynamical systems
Ecology
Game theory
General Biology
General Chemistry
Geometry
Graph theory
Human-computer interaction
Information theory
Inorganic Chemistry
Logic in computer science
Mathematical logic
Mathematical physics
Number theory
Numerical analysis
Organic Chemistry
Physical Chemistry
Probability theory
Quantum computing
Space sciences
Theoretical physics
Theory of computation
Topology
Zoology
Statistics
Deadlines
Delivers on time
Filter reviews
user2259501

January 27, 2022

Dancan has once again exceeded my expectations.. here really does go above and beyond with his research for the papers he writes..

user2135034

January 24, 2022

awesome

user2135034

January 24, 2022

Great

Fast and great to work with!

user2144017

January 21, 2022

This is the best expert and delivery was on point on all my projects

user2135034

January 20, 2022

great

user2259501

January 20, 2022

Dancan always provides outstanding work..

user1933399

January 18, 2022

Sufficient

user2135034

January 17, 2022

great

user2135034

January 17, 2022

great

user2135034

January 16, 2022

Great

user2144017

January 14, 2022

This is the best expert when completing projects!

user2140332

January 13, 2022

Did work in 3 hours!! When I really needed it. Wonderful job. Will hire again.

Heather Lei

January 13, 2022

Amazing work, very quick to respond, and the turnaround on the requested assignment was mind blowing! I highly recommend and would use this expert again!
No reviews