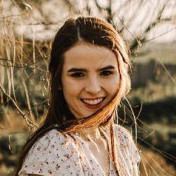 About me
I have been an English and Literature teacher for 5 years now. However, I have been writing academically for more than 4 years. Students from high school to doctoral level welcome my help. Also, besides English and Literature, I have helped students with business plans and research papers. I have been successfully able to help students from other disciplines such as essays, case studies, mathematics, history, philosophy, archaeology, business plans, project and research papers, among other areas. I can format in MLA, IEE, APA, and Harvard. So, you can trust me for quality and plagiarism-free paper that is delivered on time.

I chose a Master's degree in Education after my undergraduate degree. I now have an MA in English and Literature. Nonetheless, my love for teaching students began in high school. Thanks to Mr. Robert, our English instructor, who spotted my talent right away. He would invite us to share content from a storybook or novel with the class. I would be perfect. He would tell me I would be a great teacher if I kept the same drive. At University, I would help my peers analyze literary works. During this process, I realized I could aid students and began researching ways to do so. I was in my second year and helping my fellow students. Some of them would pay me. It sounded inspiring. It makes me a 7 + year writer. However, in academic writing, I have approximately 5 years. As a result of Mr. Robert's statements, I am now a competent teacher.

Set aside my academic life. I am a married lady with one son. I am a compassionate, responsible individual. My activities are well planned and do not interfere with each other. Hobbies: Yes. I enjoy reading literature to refresh my knowledge. Again, I enjoy researching current events. I also enjoy football and jogging to stay fit. Finally, I enjoy documentaries.
Education
Nairobi University, Bachelor, Education
Languages
English
Expert's speciality
Project type
Essay
Other types
Coursework
Research Paper
Research Proposal
Term paper
Essay
Other types
Coursework
Research Paper
Research Proposal
Term paper
Argumentative Essay
Speech
Case Study
Admission / Scholarship Essay
Annotated Bibliography
Application Essay
Article Review
Article
Biography
Business Plan
Capstone Project
Code
Content Writing
Copywriting
Cover letter
Creative Writing
Critical Thinking
CV / Resume
Dissertation
Dissertation Proposal
Editing
Excel Assignment
Lab Report
Literature / Movie review
Math Assignment
Math Solving
Non-word Assignments
Online Help
Outline
Paraphrasing
Personal Statement
Poetry Prose
Presentation
Problem-solving questions
Proofreading
Reflective Report
Reflective Writing
Reports
Research Article
Research Summary
Rewriting
Study consulting
Test
Thesis
Thesis/Dissertation Chapter
Thesis Proposal
Thesis Statement
Questions & Answers
Subject
English Language
Other
Biology
History
Psychology
Information Technology
English Language
History
African history
Literature
Visual arts
Religion
Administrative law
American history
Ancient history
Architecture
Applied arts
Art & Design
Art history
Asian history
Civil law
Creative writing
Criminal law
Dance
Fashion
Film
History of culture
History of literature
Jurisprudence (Philosophy of Law)
Law
Legal management
Linguistics
Modern history
Music
Performing arts
Philosophy
Poetry
Russian history
Television
Theatre
Theology
World history
World literature
Other
Money and Banking
Business management
Management studies
Public Relations
Accounting
Advertising
Analysis of Structures
Audit
Blockchain
Brand Value
Building Materials and Theory of Constructions
Business
Business Analysis
Capital markets, investments, stocks
Chemical Engineering
Childcare
Civil Engineering
Clinical physiology
Cryptocurrencies
Dentistry
Digital Innovation and Transformation
Econometrics
Educational Technology
Electrical Engineering
Engineering
Entrepreneurship
Environmental sciences
Finance
Fluid Mechanics
Food and Agribusiness
Game Theory
Health Care
Hospitality (management)
Human resource management
Hydrology and Hydraulics Systems
Investment Strategies
Logistics
Macroeconomics
Marketing
Materials Science and Engineering
Mechanical Engineering
Medicine and health
Microeconomics
Negotiation
Nursing
Operations Management
Pharmacology
Physical Education
Real Property
Strategy and Technology
Structural Design
The Business of Entertainment
Biology
Information Technology
Computer communications
Dynamical systems
Computer Science
Mathematics
Astronomy
Algebra
Algorithms
Analysis
Analytical Chemistry
Applied mathematics
Applied physics
Approximation theory
Artificial intelligence
Astrophysics
Biochemistry
Cell Biology
Chemical Engineering
Chemistry
Code
Combinatorics
Computer architecture
Computer graphics
Computer security and reliability
Cryptography
Data structures
Distributed computing
Earth science
Ecology
Environmental Chemistry
Environmental Sciences
Evolutionary Biology
Game theory
General Biology
General Chemistry
Geology
Geometry
Graph theory
Human-computer interaction
Immunology
Information theory
Inorganic Chemistry
Logic in computer science
Mathematical logic
Mathematical physics
Number theory
Numerical analysis
Nutrition
Operating systems
Operations research
Organic Chemistry
Physical Chemistry
Physics
Probability theory
Programming languages
Quantum computing
Space sciences
Statistics
Theoretical physics
Theory of computation
Topology
Zoology
Psychology
Sociology
Anthropology
Archaeology
Communication Studies
Criminology
Cultural Studies
Economics
Education
Human geography
Political science
Social Work
Human Rights
Tourism
Statistics
Deadlines
Delivers on time
Filter reviews
user1531597

December 02, 2021

Expert Caro E is very reliable.

user2242784

December 02, 2021

Very professional. She's understanding and always provides quality work

user2242784

November 30, 2021

very professional and attentive to your needs

user2246684

November 29, 2021

good job

user2244874

November 28, 2021

My paper was exactly as I asked and I was very happy with the results. Will definitely be seeking her for help on any future needed assignments.

user2244930

November 28, 2021

Very pleasant and easy to deal with and highly dependable. Thank you very much :)

user2243989

November 28, 2021

Good job

user1678157

November 28, 2021

Very good work

user2242848

November 26, 2021

BEST EVER! Literally finished the assignment in less than 12 hours and the work was amazing! Will love to work with her again!

user2242493

November 25, 2021

Amazing work. Finished before deadline.

user2240885

November 25, 2021

Delivered project before deadline and was great work!

user2240570

November 24, 2021

I sincerely appreciate Caro E's help with my project! i am satisfied with the work!

user2240001

November 24, 2021

brilliant work, earlier than expected

user2235173

November 22, 2021

Good

user2234227

November 22, 2021

Great work great communication
No reviews