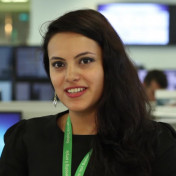 Becar S
Yesterday 11:23 pm
About me
In the service industry, it is essential to ensure that the client gets the best in value and in accordance with the specifications. I can trace my passion for writing back to my early learning as I was always excited with writing, especially creative writing tasks. Later on, in my campus years, I used this passion and made write-ups for already done projects and research. Combining my passion and the essentials of the service industry, I endeavor to ensure my clients top quality services and value for their hard-earned money. In my experience as a tutor, I have assisted students with tasks in various fields mostly business-related tasks, arts, history, criminology, and Law among others. I focus on originality and quality. This explains my high rate of returning clients and my long-term service to the company plus great reviews from my clients.

I am aware that not all assignments will be the same. The advantage is that my years of experience in the field have given me the ability to be flexible in approach and also to handle each task independently to reinforce originality. Additionally, I have prior knowledge in research and research methodology which makes it easy for me to get relevant information that adds credibility to the task.

My educational background includes a diploma in Accounts and Finance, first-class honors in Bachelor of Economics, and a certificate in Research Methodology. I am currently pursuing an MBA at Wayne State University
Education
Kenyatta University, Bachelor, Economics and Statistics
Languages
English
Statistics
Deadlines
Delivers on time
She always follows the instruction and satisfy my needs. She also gives me back the project before the time I asked. Thank you!

user2185872

October 17, 2021

I highly recommend Becar. Organized and professional in her work.

Got 100% in this assignment, always get task well done with amazing results from this expert.