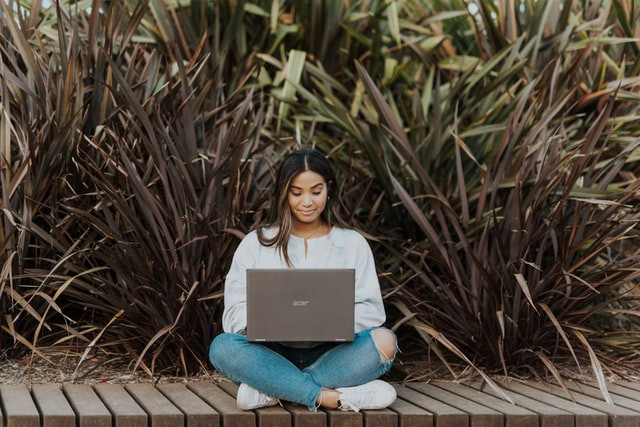 All high school graduates dream about a bright future. You want to enroll in a decent college or university, to gain new knowledge and skills, to become a real professional. But what if education costs too much? Money is not the reason that should stop you on your way to success.
There are several options to choose from. For example, you can take out a student loan or find a part-time job to pay for your studies and other stuff. However, these options somehow limit you because you should always think about money: pay your student loan debt or not lose the job. It is impossible to concentrate on the educational process like other college students that have more free money.
Nevertheless, it doesn't mean that the big future is closed to you. What about scholarship opportunities? Various federal and private programs provide high school students with financial support to pursue higher education.
How to Get The Scholarship You Want?
First of all, you need to start your research in advance. Scholarships may have different deadlines, and sometimes they even a year before your college enrollment. So, if you're in grad school now, it is time to look for new opportunities. However, it doesn't mean that you can't apply as a current college or university student since financial aid may be provided not for the entire study period but the course.
Each program has one's requirements, and you have to study them well. You should know that different types of aid differ in funding sources and have other requirements.
There are some of the most common types you should consider:
Academic achievement. If you have outstanding grades, you could get scholarship money to continue your education. Schools are interested in attracting talents so that they are ready to provide them with financial aid.
Community service. These are programs for students who belong to specific communities, e.g., Native Americans. If you're not involved in the community, you can look for volunteering projects to help you get the advantage.
Athletic achievement. Starting your search, think about your sports talents. Your academic performance doesn't matter pretty much if you have a big future in football, basketball, swimming, etc.
Unique traits or hobbies. You may be surprised by the fact that you can get the scholarship just because you're a redhead. There are many other programs for students who stand out, so don't miss the opportunity to check whether you're eligible.
Personal background. Many organizations these days provide a college scholarship to students that are traditionally underrepresented. There are programs for female students, for students studying STEM, for refugees, African-American, etc. Conducting your research, don't forget to indicate your gender, race, or ethnicity to determine whether there are new opportunities for you.
Financial need. Student aid is often provided to young people from disadvantaged families to students who cannot pay tuition and other expenses.
Now, when you know that everyone can find a good program, it is time to check the most popular websites with available scholarships.
FastWeb
Fastweb.com stands for "Financial Aid Search Through the Web". It is one of the most popular scholarship websites that was launched in 1995. It helped almost 300 students to find a good program on its very first day. These days it serves more than 9 million active users. So, what opportunities do you have with this platform?
you can use scholarship search engine browsing opportunities by various filters;
Fastweb scholarship database is updated every day;
you can find internships and part-time jobs for graduate students;
you have FAFSA and financial aid information right in one place;
enjoy free college content, such as guides, tips, articles, etc.
Fastweb.com provides sweepstakes so that you can win money to pay your tuition fees.
There are user-friendly iOS and Android apps available so that you'll not face any difficulties looking for your scholarship match.
Scholarships.com
This website has a clear mission: 'you find financial aid, and colleges find you'. You can use their scholarship search tool or create a profile, add some details about you, and wait for new opportunities. The platform will suggest eligible programs according to the information you have provided. Why do you have to spend hours and hours of online surfing when you can find your match?
Scholarships.com provides opportunities according to different characteristics, including:
academic performance;
sports;
arts;
ethnicity;
first child in the family;
GPA;
music instruments;
minority, etc.
You can also find useful information, e.g., for test prep, scholarship application, motivational letter, etc.
Chegg
Chegg.com is a pretty convenient website that will come in handy during the whole application process. You can use their college search tool and filter the available options by your characteristics. The website will analyze grad school, GPA, and other details to find the perfect match for you. And if you're starting the career, Chegg will provide you with internship and job offers, as well as articles to make the whole path easier, e.g. a list of questions you should ask during the first interview, business jargon, etc.
This platform has additional opportunities students can use to simplify their application process. For example, here you can buy textbooks and e-textbooks and even sell your own. You can also take advantage of paid plans that include homework solutions, video walkthroughs, plagiarism&grammar tools, and other opportunities for your development.
Cappex
Cappex stands for "College Application Exchange". It was founded in 2006 and has helped more than 10 million students to date. Once you open the website, you have 3 options to go:
To explore available colleges that can be filtered out by their size, majors, location (not just the city, but the distance from your home!);
To see your chances of enrollment in the colleges you already have in your mind. Choose the educational institution from the list, provide your GPA, test scores, graduation date, and some personal info, and Cappex will show your chances. It will also provide you with a list of colleges you should try according to your biography and background.
To find all available scholarships and check your eligibility.
The College Board.
It is a Not-For-Profit organization that was founded in 1899. Now it represents thousands of colleges and other educational institutions and also provides college planning opportunities.
In other words, the College Board is a versatile platform where you can get access to test scores, available programs, educational institutions comparison, a list of majors, etc. You also can check a BigFuture guide that provides young people with ultimate information on the college search. It contains tips from students and educators that are intended to help you along the way.
Niche
It is a pretty popular website with a nice interface to find programs that meet your expectations. Pay attention to the filters you can use to narrow down your search process.
For example, you can filter options out by states, majors, minorities, etc. But you can also find a list of scholarships that are easy to apply. Niche provides programs that don't have an essay, GPA, and recommendations' requirements. There are also opportunities for women, students with disabilities, LGBTQ, etc. You can find all the required information and apply to the desired program with a Niche account.
Scholarship Monkey
Scholarship Monkey is a scholarship search engine that makes it easy to find new opportunities and decent financial support. You have 3 options to continue:
Create your profile and provide the main information about you so that the website can make your search personalized just for you.
Use keywords to search for college students programs;
Use the Scholarship Monkey's master list that includes opportunities by major, religion, gender, minority, sport, etc.
Sallie Mae
Sallie Mae is a bit unusual on this list since it positions itself as 'the bank with purpose'. It provides loans to help families keep their costs down. But it is more than just a financial organization since they offer more opportunities to find decent aid. For example, they have a list of applicable scholarships on their website, and you can also check one of their own programs. Sallie Mae helps students through scholarship opportunities, contests, and sweepstakes, so don't miss your chance to win in monies.
Unigo
It is one of the best online portals for college planning. Using this website, you can make the whole process more organized. For example, you can save opportunities in different lists: "I'm going to apply for", "I haven't checked yet", "I won't apply for".
You can create your profile at Unigo and fill it with more details about yourself, including:
hobbies;
organizations;
interests;
sports.
They are necessary to create the most personalized offer among 90,000 internships and dozens of educational institutions. You can also check their ranks. And if you understand that it would be better to apply for a loan, Unigo will provide you with a list of the most beneficial options as well.
Peterson's
This educational services company was founded in 1966, and it offers information on over 4000 colleges, universities, and other student programs. Once you open their website, you have access to the search or the test prep. Just choose the type of school and provide some additional information: location, major, any other keyword that will help the tool to understand your expectations.
You can also choose the goal to achieve. The list includes accelerating degrees, acing the cert exam, using military benefits, and other options. Peterson's provides students with the opportunities to cut the cost of college, get the best scholarship, get prepared for the tests, etc.
Remember that fortune favors the bold, and you should be proactive to find the perfect opportunity just for you. Check all these websites, and never doubt your abilities and talents: you deserve the best education and an amazing future!