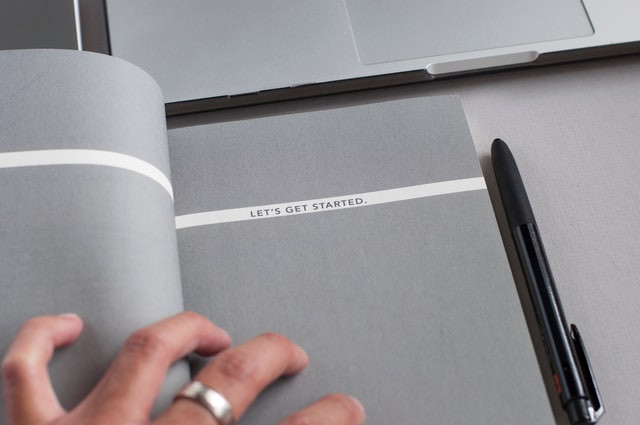 For students, you should know how to complete different academic assignments, including a thesis essay. This type of writing involves your deep analysis and research of a particular topic, so there are many steps involved in this process. Want to learn how to write a thesis essay? Be sure to use your sound analysis, research, and commentary to persuade the targeted audience to agree with your point of view. You need to submit this academic paper as an important part of your degree requirements. If you don't know how to complete this task successfully, you can always find experienced freelance writers who will help you fast and affordably.
Get a better understanding of your assignment. Nowadays, many high schools and colleges have quite strict requirements when it comes to a thesis and its parts. That's why you need to read your assignment and talk to professors to understand all academic requirements in detail. There are certain questions that should be answered. How long should your thesis be? How many sources do you need to cite?
Narrow down the chosen topic. When it comes to your writing a personal essay, be sure to frame your topic in some interesting question or a puzzle to draw readers' attention at once.
Discuss your topic with teachers. They are happy to give their tips and recommendations because they want to help students. Once your brainstorm and organize your ideas, don't hesitate to talk to them and discuss the chosen topic because they may provide you with great suggestions, ideas, and so on. Besides, some thesis essays may require you to submit an annotated bibliography before getting started, so be sure to follow the necessary assignment guidelines.
Read initial research materials. This is how you will get a general sense of a specific topic before narrowing everything down in your psychology paper or any other essay. You should read relevant sources to get a sense of what your thesis statement can be.
Decide if your thesis will be prescriptive or descriptive. The latter one includes a certain argument, while the other one describes your opinion.
Make your tentative thesis statement. Make sure that it's a concise and clear summary of your argument or point of view. Don't write it longer than a few sentences, as this is what will help you make a book report or any other academic paper more grounded and focused. However, when doing your further research, you may understand that this tentative thesis statement is a bit inadequate so that it should be revised, and it's a normal part of your academic writing process. Keep in mind that your thesis must be specific, clear, relevant, significant, non-judgmental, arguable, and rooted in solid facts (not only your personal opinion).
Make a particular timeline. It's one of the most helpful things you can do when starting your writing process, as this is how you plan its trajectory. Make sure that you have enough time to solve unexpected problems and learn how to write a research essay thesis.
How to Do Your Research Properly
Define the right type required for a thesis essay. That's because different disciplines and fields require different approached and research types.
Examine all relevant commentaries about the chosen topic. There are other people who have studied the same one, and you should find out more about their conclusions and opinions. Pay attention to valuable and significant social surveys, scientific experiments, etc.
Use only reliable databases. Some college databases are specific to a particular field of study, while others are general. You need to use them to get helpful how to write a reaction paper ideas and tips.
Use local research library for the same purpose. They will help you narrow down interesting books and journals that can be used when writing a thesis essay.
Make sure that your research is as accurate as possible. Remember that not all sources of information are credible, so you need to use only the well-established ones to come up with a good academic paper.
Take notes. Want to learn how to write an essay with a thesis ? Be sure to write down important information while doing your research and focus on such materials as key terms, methods, quotes, and so on.
Cite all sources correctly. To ensure that you won't be accused of plagiarism, be careful when taking this step. If you fail to do that properly, you risk facing serious consequences in the near academic future.
Decide if you still believe in a tentative thesis statement. Once your research is done, you need to turn back to it and decide if it's strong and logic enough.
Organize this research into a detailed outline. It's all about giving a brief overview of all essay sections, including a dissertation introduction, and important evidence. This simple tool will help you remain more relevant and focused.
Identify your targeted audience. Your effective thesis should let them understand and agree with you, and that's why they should always be taken into consideration when completing this assignment.
Start with a strong declaration of your argument, idea, or opinion. This is what will let you draw readers' attention and make them keep reading your essay.
Explain to them why your thesis is so important. Remember that the best one should not only be accurate, but it also needs to have some meaning. Feel free to describe why your work is important, new, or interesting.
Make sure that all essay paragraphs are relevant to your thesis statement. It's advisable to treat each one as a separate piece of academic writing.