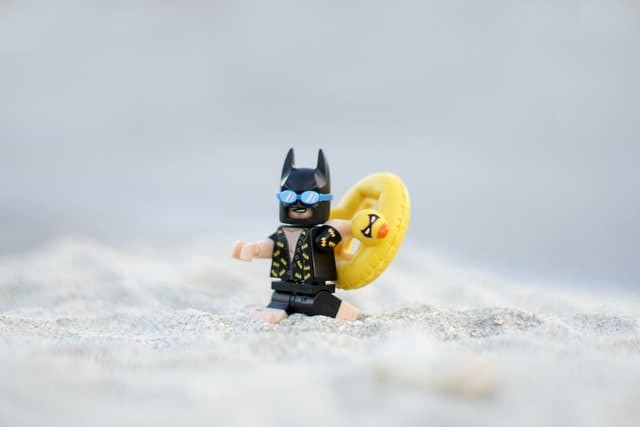 Are you on a job search to work part-time? Check out the list below. These jobs are best suited for students with diverse interests and skillsets. Though there are heaps of jobs available out there for students of all kinds, the below-mentioned list includes the 5 best among them.
Why Choose Among These Jobs?
As a student, it's crucial to put into the practical skills you've learned in high school or college. Working besides school also makes you more responsible. On top, it helps you enjoy the crisp of your young age. However, it's fairly tricky to fit work into your schedule. This is why it is essential to find one that works the best for you. So, before you decide on taking a particular work, ensure it offers flexible hours. This will allow you to get the studying done easily. So, the following job roles are 5 of the best for you as a college student.
Babysitter
Do you enjoy being around babies and kids? If yes, this is a job you may consider doing.
Babysitting does not only offers good cash, but it also allows you to build connections. And, the best part is that it is flexible. Choose to babysit whenever it works for you.
So, have you previously watched or babysat your younger siblings? Or, for that matter, any kid in the family, friends circle, or neighbor? If yes, you may mention this in your experience. Once you gain a good experience, you may also look for daycare opportunities. They offer great hourly rates. However, the minimum wage for a babysitter is $11.17 per hour.
Apart from the flexible schedule and good money, here are some more reasons to choose this work role:
Key Benefits
1. Making your Resume Shine
Babysitting is a great experience. It shows you are trustworthy and responsible. Future employers are going to note this.
Since money-related issues are the top students' concerns, why not get your name on some parents' dial list? This will not only help you with cash but will build your resume as well.
2. Mentorship
Always think of yourself as a vibrant student who has a lot to offer. In addition to being responsible, you have tons of experiences to share. This job provides an outlet for that experience with the kids. This will help them learn from your mentorship and skills. As a good student, you can also tutor them such a;
teach them your soccer skills;
help them with homework;
or teach them to read or write.
Doing so will give you a sense of attainment.
3. Networking
If the parents are happy with the care you provide, they are more likely to refer you to others. By showing responsibility and reliability, you can build an impressive network.
Are you wondering how to get this job? Let your friends, family, and neighbors know you are interested in looking after their children as a professional. Moreso, post your availability on local job forums. You may also sign up for services such as Urbansitter.com and Сare.com.
Blogger or Writer
Do you have a flair for writing? Are you interested in making some money out of it? Why not start your own blog? It's fairly easy to create a blog.
But first of all, choose a niche you want to write about. It could be anything you're passionate about - lifestyle, mental health, beauty, skincare, or even writing.
Being a blogger gives you the liberty to express your thoughts and feelings that works as therapy. It also allows you to help others with your experiences, reviews, or writings.
Besides managing a blog, you may also sign up for websites such as Freelancer, UpWork, and Fiverr. These sites give you a platform to write content for others and get paid for it. You may also use your blog as a sample to gain credibility. Additionally, creating a profile on LinkedIn is also a great way to connect with babysitting agencies.
Here are some more reasons as to why choose to become a freelance writer or a blogger:
Key Benefits
1. Work on Your Terms
Being an independent writer or blogger allows you to work when it works for you. You may take as many projects as you like dying your holidays and weekends. And, you may choose to take off from work during your exams. And as you gain experience and become an experienced writer, you may also charge more.
2. Make Money
More companies and organizations are looking for writers who can create exceptional content for them in today's digital world. This helps them boost their online presence and reach out to more customers. Plus, the websites mentioned above are full of clients who want creative and original content. So, do you think you have the skills to create content that compels? This is probably the kind of work you would want to do. And, the best part is that it offers a good pay scale. The more you write, the more your bank balance increases. This makes it one of the best online jobs today.
Bank-teller
Are you looking for a job in a bank for some extra income? Working as a part-time bank teller is a good option. This will help you gain customer service experience. Here are a couple of reasons to consider this job role:
Key Benefits
1. Strong Resume
Are you planning to do your major in finance or a related subject? Well, if yes, this is the perfect part-time work for you. Adding this experience to your resume will show your strong skills in the industry. It will demonstrate that you are good with numbers and dealing with customers.
2. Flexibility and Convenience
Flexibility is one important factor to consider as a student. And, the bank-teller job role has got you covered. Most of the banks offer flexible schedules to students. Plus, most of the branches on campus have these vacancies for the students. This makes it highly convenient to commute to your workplace as you don't even have to go outside your campus. College jobs like this one are great to opt for as you work according to your class schedule.
Social Media Assistant
Are you aware of how things work on social media? Do you have the know-how of market techniques? If yes, you are a suitable candidate for this role. Almost every organization, as well as colleges and universities, have social media managers. They manage their accounts on all social media platforms to improve their online presence. Apart from full-time jobs, many of these companies and institutions also offer part-time roles. Sounds interesting? Here are some more reasons to consider this job role:
Key Benefits
1. Virtual Assistant
Since this work is purely digital, many recruiters also look for freelancers. So, if you're looking for an opportunity that allows you to work from home, apply for these positions.
2. Work Experience
Like all other jobs, this one also helps you gain great experience, specifically in digital marketing. If you have plans to do your majors in this field, this is the best option for you. Relevant work experience is always beneficial in the long run. Plus, gaining an experience that helps you earn even during a pandemic like Covid19 is what you should consider doing.
This job role may require a cover letter along with a great resume. If it does, make sure you write an exceptional one.
Barista
Only a student knows the real value of coffee. Coffees don't just play a role during your downtime but at work too. So, don't miss out on the chance to work at a coffee shop if you get one. It is probably the best fun to work part-time job offer. Some extra cash and your favorite coffee supply at work. How does that sound? But, it also involves a lot of skills and hard work that benefit you in your career later. So, want to pay off your student loan or want some extra experience and fun? Here are a few more perks:
Key Benefits
1. Meet Diverse People
You meet new people every day. You tend to make friends and PR as a student. This will be of great help to master the art of communication. In other words, you develop interpersonal skills by:
taking orders;
recommending best taste coffee to your customers;
dealing with wrong order placements.
2. Fun at Work
Almost every student is a coffee lover. Getting a chance to work as a barista is never boring; it is a holistic, fun learning experience. Furthermore, if you get discounted or free coffee supply, it saves you many extra bucks as a working student.
3. The Smell of Coffee
The amazing stimulating coffee smell every morning is a divine blessing. You feel happy at work. Old customer's advice at the coffee counter is the best tip to get. Plus, you tend to explore your own coffee recipe. Moreso, getting creative through motor skills is a perfect add on as a student.
4. Managerial Skills
The managerial skills you acquire working in a service-oriented environment will be of great help. Dealing with almost all kinds of people. Messing up with your coffee orders will teach you crisis management.
As a student, you always keep the learning switch on. It will make you learn customer satisfaction techniques and the fantastic customer insights you would remember for life.
All in all, all of the jobs mentioned above roles are amazing regardless of your reason to do a job. So, choose the one that suits your personality, capabilities and schedule the best.