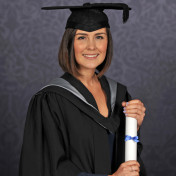 WriterJennie
February 07, 2021, 09:37 pm
About me
Hello dear client, I'm equipped with knowledge in various disciplines. I am well suited to offer you timely solutions to your writing needs. I am always keen on details; thus, you can be assured of exceptional quality work.

I'm always ready to serve you if all you want is high-quality, non-plagiarized work and well-researched assignment. Thank you. I am an independent freelance writer at studybay.com. My center skills are quality, dependability, creativity, and originality. Likewise, I have a vital skill in different referencing styles. Sometimes, I do a part-time job as a Financial Analyst, capitalizing on building financial models and conducting very complex quantitative analyses. I have also produced reports based on the reviews made and presented them to the finance teams involved. The artistry and energy for research and such analyses have permitted me to handle other assignments not necessarily related to Finance with similar enthusiasm and capability.
Having understood the market and its customers' needs, here are the reasons you should let me handle your assignment. First, my long experience as a freelance writer has developed me with the necessary writing competencies to deliver high-quality work. My promise to you as my customer is this: I never compromise on quality and originality.
Secondly, my multi-disciplinary approach to writing has broadened my understanding of issues and improved my writing quality even further. As such, I can incorporate insights from across disciplines to bolster the quality of my work.
Finally, my overarching aim is to help you achieve the highest possible grade, and it's my highest satisfaction when this happens through positive customer feedback.
You can trust me with this!
I am also able to finish the assignments even before the actual deadline. For instance, once, I completed seven double-spaced pages of a Psychology-related task in only two hours. The best part about that is that the client reported that the job was original, and they got an A in it.

When I am not behind the keyboard or in the library, I enjoy hiking and swimming. I am also interested in typography and a good coffee. I have worked for notable companies such as solidessays.com, among other employers.

Actions speak louder than words and speaking of actions, and my portfolio has some of the samples, so have a look. I am well aware that having a well-written write-up with engaging content requires exceptional skills.
Education
Karatina University, Bachelor, Computer Science
Languages
English
Expert's speciality
Project type
Research Paper
Essay
Term paper
Coursework
Other
Case Study
Research Paper
Essay
Term paper
Coursework
Other
Case Study
Admission / Scholarship Essay
Annotated Bibliography
Application Essay
Argumentative Essay
Article
Article Review
Biography
Business Plan
Capstone Project
Code
Content Writing
Copywriting
Cover letter
Creative Writing
Critical Thinking
CV / Resume
Dissertation
Dissertation Proposal
Editing
Excel Assignment
Lab Report
Literature / Movie review
Math Assignment
Math Solving
Non-word Assignments
Online Help
Outline
Paraphrasing
Personal Statement
Poetry Prose
Presentation
Problem-solving questions
Proofreading
Reflective Report
Reflective Writing
Report
Research Article
Research Proposal
Research Summary
Rewriting
Speech
Study consulting
Test
Thesis
Thesis/Dissertation Chapter
Thesis Proposal
Thesis Statement
Questions & Answers
Subject
Computer Science
Linguistics
Nursing
Philosophy
Other
Algebra
Computer Science
Algebra
Algorithms
Analysis
Analytical Chemistry
Applied mathematics
Applied physics
Approximation theory
Artificial intelligence
Astronomy
Astrophysics
Biochemistry
Biology
Cell Biology
Chemical Engineering
Chemistry
Code
Combinatorics
Computer architecture
Computer communications
Computer graphics
Computer security and reliability
Cryptography
Data structures
Distributed computing
Dynamical systems
Earth science
Ecology
Environmental Chemistry
Environmental Sciences
Evolutionary Biology
Game theory
General Biology
General Chemistry
Geology
Geometry
Graph theory
Human-computer interaction
Immunology
Information theory
Inorganic Chemistry
Logic in computer science
Mathematical logic
Mathematical physics
Mathematics
Number theory
Numerical analysis
Nutrition
Operating systems
Operations research
Organic Chemistry
Physical Chemistry
Physics
Probability theory
Programming languages
Quantum computing
Space sciences
Statistics
Theoretical physics
Theory of computation
Topology
Zoology
Linguistics
Philosophy
Administrative law
African history
American history
Ancient history
Architecture
Applied arts
Art & Design
Art history
Asian history
Civil law
Creative writing
Criminal law
Dance
English Language
Fashion
Film
History
History of culture
History of literature
Jurisprudence (Philosophy of Law)
Law
Legal management
Literature
Modern history
Music
Performing arts
Poetry
Russian history
Television
Theatre
Theology
Visual arts
World history
World literature
Nursing
Other
Accounting
Advertising
Analysis of Structures
Audit
Blockchain
Brand Value
Building Materials and Theory of Constructions
Business
Business Analysis
Business management
Capital markets, investments, stocks
Chemical Engineering
Childcare
Civil Engineering
Clinical physiology
Cryptocurrencies
Dentistry
Digital Innovation and Transformation
Econometrics
Educational Technology
Electrical Engineering
Engineering
Entrepreneurship
Environmental sciences
Finance
Fluid Mechanics
Food and Agribusiness
Game Theory
Health Care
Hospitality (management)
Human resource management
Hydrology and Hydraulics Systems
Investment Strategies
Logistics
Macroeconomics
Management studies
Marketing
Materials Science and Engineering
Mechanical Engineering
Medicine and health
Microeconomics
Money and Banking
Negotiation
Operations Management
Pharmacology
Physical Education
Real Property
Strategy and Technology
Structural Design
The Business of Entertainment
Anthropology
Archaeology
Communication Studies
Criminology
Cultural Studies
Economics
Education
Human geography
Political science
Psychology
Social Work
Sociology
Human Rights
Tourism
Statistics
Deadlines
Delivers on time
user533682

November 11, 2019

I recommend her to anyone who is not in the CS field.

user533682

November 11, 2019

I recommend her for anyone who are not in the CS field.

user533682

November 11, 2019

she is a good writer, she redoes the work if u don't like it. I don't recommend her CS students.

SHE'S THE WORST WORST, WORST AND A LIAR....