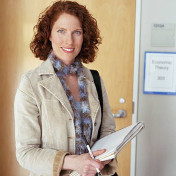 About me
I possess a master's degree in Health Economics and Policy with 7 years of working experience as an assistant teacher for undergraduate students. I also hold degree in Economics from Kenyatta University. I have served at MTRH for 5 years as a Senior Health Economist. Also, I have 10-year experience in the field of academic writing handling numerous areas, including health-related research, mechanisms for increasing fiscal space, health financing, health program, partnership development, health system strengthening, health equity analysis, advocacy, innovating for health, and health strategy development. I have also assisted students in developing interests in health dynamics, and the inference and estimation in complex micro-econometric models. I have also led a team of researchers to generate a needs-based finance formula for primary care and the impact of the socio-economic gradient in health. Above all, I pay great attention to detail to provide exceptional work and always strive to meet every client's expectations.
Education
University of Nairobi, Master, Health Economics and Policy
Languages
English
Expert's speciality
Project type
Essay
Research Paper
Other types
Coursework
Personal Statement
Argumentative Essay
Essay
Research Paper
Other types
Coursework
Personal Statement
Argumentative Essay
Case Study
Article Review
Research Article
Term paper
Speech
Annotated Bibliography
Research Proposal
Content Writing
Reports
Literature / Movie review
Research Summary
Math Assignment
Paraphrasing
Presentation
Critical Thinking
Application Essay
Questions & Answers
Admission / Scholarship Essay
Article
Biography
Business Plan
Capstone Project
Code
Copywriting
Cover letter
Creative Writing
CV / Resume
Dissertation
Dissertation Proposal
Editing
Excel Assignment
Lab Report
Math Solving
Non-word Assignments
Online Help
Outline
Poetry Prose
Problem-solving questions
Proofreading
Reflective Report
Reflective Writing
Rewriting
Study consulting
Test
Thesis
Thesis/Dissertation Chapter
Thesis Proposal
Thesis Statement
Subject
Other
English Language
History
Nursing
Biology
Business
Other
Nursing
Business
Health Care
Marketing
Money and Banking
Business management
Medicine and health
Audit
Hospitality (management)
Human resource management
Accounting
Advertising
Analysis of Structures
Blockchain
Brand Value
Building Materials and Theory of Constructions
Business Analysis
Capital markets, investments, stocks
Chemical Engineering
Childcare
Civil Engineering
Clinical physiology
Cryptocurrencies
Dentistry
Digital Innovation and Transformation
Econometrics
Educational Technology
Electrical Engineering
Engineering
Entrepreneurship
Environmental sciences
Finance
Fluid Mechanics
Food and Agribusiness
Game Theory
Hydrology and Hydraulics Systems
Investment Strategies
Logistics
Macroeconomics
Management studies
Materials Science and Engineering
Mechanical Engineering
Microeconomics
Negotiation
Operations Management
Pharmacology
Physical Education
Real Property
Strategy and Technology
Structural Design
The Business of Entertainment
English Language
History
Art history
Creative writing
Dance
American history
Administrative law
African history
Ancient history
Architecture
Applied arts
Art & Design
Asian history
Civil law
Criminal law
Fashion
Film
History of culture
History of literature
Jurisprudence (Philosophy of Law)
Law
Legal management
Literature
Linguistics
Modern history
Music
Performing arts
Philosophy
Poetry
Russian history
Television
Theatre
Theology
Visual arts
World history
World literature
Biology
Ecology
Analysis
Statistics
Computer Science
Environmental Sciences
Applied mathematics
Evolutionary Biology
Immunology
Programming languages
Algebra
Algorithms
Analytical Chemistry
Applied physics
Approximation theory
Artificial intelligence
Astronomy
Astrophysics
Biochemistry
Cell Biology
Chemical Engineering
Chemistry
Code
Combinatorics
Computer architecture
Computer communications
Computer graphics
Computer security and reliability
Cryptography
Data structures
Distributed computing
Dynamical systems
Earth science
Environmental Chemistry
Game theory
General Biology
General Chemistry
Geology
Geometry
Graph theory
Human-computer interaction
Information theory
Inorganic Chemistry
Logic in computer science
Mathematical logic
Mathematical physics
Mathematics
Number theory
Numerical analysis
Nutrition
Operating systems
Operations research
Organic Chemistry
Physical Chemistry
Physics
Probability theory
Quantum computing
Space sciences
Theoretical physics
Theory of computation
Topology
Zoology
Psychology
Sociology
Education
Anthropology
Cultural Studies
Criminology
Tourism
Communication Studies
Archaeology
Economics
Human geography
Political science
Social Work
Human Rights
Statistics
Deadlines
Delivers on time
Filter reviews
user2289902

January 23, 2022

quick

user2243956

January 08, 2022

Fast and exceptional work!

user2274741

December 13, 2021

Simon was easy quick to respond and was eager to help right away.

user2274247

December 13, 2021

Omg thank you so much! I'll let you know what grade I made.

user2271599

December 12, 2021

Simon O was amazing he even did a rewrite after my mistake of not explaining my project clearly he was extremely helpful, attentive, and fast!!!! Thank You!!!!

user2272683

December 12, 2021

.

user2271466

December 12, 2021

Great job. Will definitely hire again.

user2257159

December 11, 2021

he follows directions and finishes before the deadline. good communication, very nice. i will continue to go to him

user2266331

December 10, 2021

Simon didn't follow instructions right and I had to make a lot of adjustments. I ended up getting a C. But he was fast, and responsive.

user2257159

December 08, 2021

good job

user2264230

December 07, 2021

Nice and quick

user2258722

December 06, 2021

Will be coming back to Simon! Job well done!

user2258568

December 05, 2021

thanks

user2152091

December 03, 2021

It is my first time using this app and honestly, in the beginning, I was nervous about it, but he is so kind and he got my essay on time. thanks to him I got a good grade, so I totally recommend Simon O.

user2252299

December 02, 2021

First timer to this. I'm glad I tried it.
No reviews