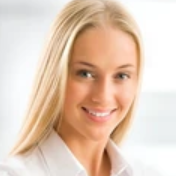 About me
I am an experienced academic writer with four years of experience in top-level tutoring and writing. I have been working with essay shark writing company. My reputation in these fields precedes me.
I pride myself in delivering exceptional work that guarantees my client fantastic grades. I have master's degree in Economics and Finance. I am a responsible and skilled researcher and tutor who handles any academic work with clarity and elegance. I am an ardent reader, and therefore, I have developed a deep understanding of different subjects and as a result, I can effortlessly handle any work in the fields of Political science, History, biology, information technology, English, psychology, law, nursing, medicine, art, religion, psychology and communication. In a nutshell, I have limitless boundaries to the subjects that I can comfortably handle and deliver exceptional results. I understand that time is of the essence in the academic writing sector, and therefore, I always ensure that I provide my work before the set deadline without compromising the quality of my work. Further, I have unlimited access to online libraries such as EBSCOhost which ensures that all my work is cited correctly and backed by proper academic sources such as books and peer-reviewed journal articles. I am also well acquainted with all formatting styles such as APA, MLA, HARVARD, OSCOLA, IEEE, and Chicago.
Education
Economics and Finance
Languages
English
Expert's speciality
Project type
Essay
Research Paper
Other types
Article Review
Annotated Bibliography
Application Essay
Essay
Research Paper
Other types
Article Review
Annotated Bibliography
Application Essay
Argumentative Essay
Article
Content Writing
Critical Thinking
CV / Resume
Editing
Paraphrasing
Personal Statement
Presentation
Proofreading
Reflective Writing
Research Summary
Rewriting
Subject
English Language
Sociology
Health Care
Other
Art history
Political science
English Language
Art history
Religion
African history
American history
Ancient history
Asian history
Creative writing
Dance
History
History of culture
History of literature
Linguistics
Modern history
Music
Philosophy
World history
Sociology
Political science
Anthropology
Communication Studies
Cultural Studies
Education
Psychology
Social Work
Human Rights
Health Care
Other
Business management
Advertising
Business
Environmental sciences
Hospitality (management)
Human resource management
Hydrology and Hydraulics Systems
Macroeconomics
Marketing
Medicine and health
Microeconomics
Money and Banking
Nursing
Operations Management
Physical Education
Strategy and Technology
Biology
Earth science
Ecology
Environmental Sciences
Immunology
Information theory
Information Technology
Filter reviews
user480895

December 21, 2021

Great Job. Thanks,

user838085

December 18, 2021

delivered way before the deadline, and did a phenomenal job

user2244214

December 16, 2021

Thank you so much for delivering this project quickly!

user2201445

December 01, 2021

Great work!!
No reviews