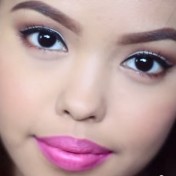 Nzula221
November 16, 2019, 02:36 am
About me
I am a Business and Economics graduate. More than 10 years experience in marketing and Business. I have Six years of freelance writing and am good at Humanities Courses, Business, marketing and English Languages courses.
Education
business and economics
Languages
English
Expert's speciality
Project type
Essay
Coursework
Research Paper
Other
Report
Case Study
Essay
Coursework
Research Paper
Other
Report
Case Study
Presentation
Literature / Movie review
Article
Research Proposal
Term paper
Creative Writing
Speech
Admission / Scholarship Essay
Paraphrasing
Thesis Proposal
Personal Statement
Dissertation
Annotated Bibliography
Thesis
Outline
Proofreading
Business Plan
Dissertation Proposal
Non-word Assignments
Math Assignment
Lab Report
Code
Critical Thinking
Application Essay
Argumentative Essay
Article Review
Research Article
Cover letter
Biography
CV / Resume
Excel Assignment
Test
Online Help
Rewriting
Editing
Study consulting
Capstone Project
Questions & Answers
Problem-solving questions
Content Writing
Thesis/Dissertation Chapter
Research Summary
Reflective Writing
Poetry Prose
Thesis Statement
Reflective Report
Copywriting
Math Solving
Subject
English Language
Other
Business
Management
History
Nursing
English Language
History
Literature
Philosophy
Religion
Law
Music
Arts
Architecture
Film
Linguistics
Fashion
Administrative law
African history
American history
Ancient history
Applied arts
Art & Design
Art history
Asian history
Civil law
Creative writing
Criminal law
Dance
Literature
History of culture
History of literature
Jurisprudence (Philosophy of Law)
Legal management
Modern history
Performing arts
Poetry
Russian history
Television
Theatre
Theology
Visual arts
World history
World literature
Other
Business
Management
Nursing
Marketing
Communications
Sports
Finance
Medical
Engineering
Media
Accounting
Journalism
Public Relations
Project Management
Money and Banking
Childcare
Construction
Employment
Physical Education
Advertising
Analysis of Structures
Audit
Blockchain
Brand Value
Building Materials and Theory of Constructions
Business Analysis
Business management
Capital markets, investments, stocks
Chemical Engineering
Civil Engineering
Clinical physiology
Cryptocurrencies
Dentistry
Digital Innovation and Transformation
Econometrics
Educational Technology
Electrical Engineering
Entrepreneurship
Environmental sciences
Fluid Mechanics
Food and Agribusiness
Game Theory
Hospitality (management)
Human resource management
Hydrology and Hydraulics Systems
Investment Strategies
Logistics
Macroeconomics
Management studies
Materials Science and Engineering
Mechanical Engineering
Medicine and health
Microeconomics
Negotiation
Operations Management
Pharmacology
Real Property
Strategy and Technology
Structural Design
The Business of Entertainment
Psychology
Politics
Economics
Education
Criminology
Social Work
Human geography
Cultural Studies
Human Rights
Archaeology
Anthropology
Communication Studies
Political science
Computer Science
Biology
Information Technology
Environmental Sciences
Statistics
Geology
Mathematics
Chemistry
Physics
Astronomy
Algebra
Algorithms
Analysis
Analytical Chemistry
Applied mathematics
Applied physics
Approximation theory
Artificial intelligence
Astrophysics
Biochemistry
Cell Biology
Chemical Engineering
Code
Combinatorics
Computer architecture
Computer communications
Computer graphics
Computer security and reliability
Cryptography
Data structures
Distributed computing
Dynamical systems
Earth science
Ecology
Environmental Chemistry
Evolutionary Biology
Game theory
General Biology
General Chemistry
Geometry
Graph theory
Human-computer interaction
Immunology
Information theory
Inorganic Chemistry
Logic in computer science
Mathematical logic
Mathematical physics
Number theory
Numerical analysis
Nutrition
Operating systems
Operations research
Organic Chemistry
Physical Chemistry
Probability theory
Programming languages
Quantum computing
Space sciences
Theoretical physics
Theory of computation
Topology
Zoology
Statistics
Deadlines
Delivers on time
A+++ writer, Highly recommend!!!

user760313

March 13, 2019

not recommend this writer at all

user867711

February 27, 2019

The IRAC essay was less than mediocre. I appreciate the help but I didn't turn in that paper.