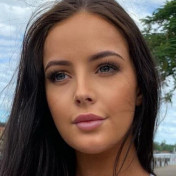 Mulindodavy
June 03, 2019, 02:22 pm
About me
I am a physics and chemistry expert graduate from the University of Nairobi. I began freelance writing a few years back while on campus, after attending several training programs on research that helped me build my skills. Academic help to others feels like a hobby and a passion for me. I have also been engaged in personal development programs before and after my university studies.

I was working on physics and chemistry tasks at the beginning as it is an area of my specialization. I diversified and gained the courage to explore other subjects since I do academics with passion. Learning and practice turned my papers into excellent quality. I have worked with Studybay since I began my career as a freelance writer.
Writing gives you the power to explore and learn, I do it passionately as I am also an academic. My grandfather was a book author and so is my father so I took it from the family even if it's on the academic part. Though I enjoy drafting and making others excel in academics and also I`m still pursuing my education to acquire a doctorate in applied sciences that is physics in particular.
In short, my journey as an academic and a technical guru has been through highs and lows. I specifically learned from the lows which have allowed me to strengthen my weaknesses.
Outside my profession, I enjoy reading novels and traveling to new places since I am always confined to home working. I also enjoy meeting new people. I am a great writer and enjoy making my clients excel in their academic process.

Looking forward to working with you!
Education
Physics and Chemistry
Languages
English, French
Expert's speciality
Project type
Critical Thinking
Application Essay
Argumentative Essay
Article Review
Research Article
Cover letter
Critical Thinking
Application Essay
Argumentative Essay
Article Review
Research Article
Cover letter
Biography
CV / Resume
Excel Assignment
Test
Online Help
Rewriting
Editing
Study consulting
Capstone Project
Questions & Answers
Problem-solving questions
Content Writing
Thesis/Dissertation Chapter
Research Summary
Reflective Writing
Poetry Prose
Thesis Statement
Reflective Report
Copywriting
Math Solving
Subject
Algebra
Algorithms
Analysis
Analytical Chemistry
Applied mathematics
Applied physics
Algebra
Algorithms
Analysis
Analytical Chemistry
Applied mathematics
Applied physics
Approximation theory
Artificial intelligence
Astrophysics
Biochemistry
Cell Biology
Chemical Engineering
Code
Combinatorics
Computer architecture
Computer communications
Computer graphics
Computer security and reliability
Cryptography
Data structures
Distributed computing
Dynamical systems
Earth science
Ecology
Environmental Chemistry
Evolutionary Biology
Game theory
General Biology
General Chemistry
Geometry
Graph theory
Human-computer interaction
Immunology
Information theory
Inorganic Chemistry
Logic in computer science
Mathematical logic
Mathematical physics
Number theory
Numerical analysis
Nutrition
Operating systems
Operations research
Organic Chemistry
Physical Chemistry
Probability theory
Programming languages
Quantum computing
Space sciences
Theoretical physics
Theory of computation
Topology
Zoology
Administrative law
African history
American history
Ancient history
Applied arts
Art & Design
Art history
Asian history
Civil law
Creative writing
Criminal law
Dance
Literature
History of culture
History of literature
Jurisprudence (Philosophy of Law)
Legal management
Modern history
Performing arts
Poetry
Russian history
Television
Theatre
Theology
Visual arts
World history
World literature
Communication Studies
Political science
Advertising
Analysis of Structures
Audit
Blockchain
Brand Value
Building Materials and Theory of Constructions
Business Analysis
Business management
Capital markets, investments, stocks
Chemical Engineering
Civil Engineering
Clinical physiology
Cryptocurrencies
Dentistry
Digital Innovation and Transformation
Econometrics
Educational Technology
Electrical Engineering
Entrepreneurship
Environmental sciences
Fluid Mechanics
Food and Agribusiness
Game Theory
Hospitality (management)
Human resource management
Hydrology and Hydraulics Systems
Investment Strategies
Logistics
Macroeconomics
Management studies
Materials Science and Engineering
Mechanical Engineering
Medicine and health
Microeconomics
Negotiation
Operations Management
Pharmacology
Real Property
Strategy and Technology
Structural Design
The Business of Entertainment
Statistics
Deadlines
Delivers on time
Pipen Morgan

May 27, 2019

I recommend this writer

dishonest work I got F dont choose this writer horrible