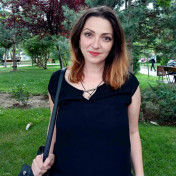 Mozz
August 10, 2019, 01:26 pm
About me
Mozz is a dedicated academic research writer with over 4 years of experience assisting a broad range of clients to shape and refine their writings. I not only write my client's assignments but also pass the necessary knowledge so that they gain to the utmost from our interaction.

I had worked as a part-time freelance writer on a couple of other top platforms since 2015 before discovering Studybay around mid last year, where I have gradually and progressively built my profile as one of their top writers for close to a year now. I possess an unparalleled prowess in a majority of disciplines in the fields of Humanities, Social Sciences, Health Sciences, English and the Business realm. I am also quite familiar with all the essay types such as research papers, term papers, dissertations & thesis, reports, argumentative and persuasive essays. In addition, I am well versed in all the referencing styles such as APA, MLA, HARVARD, CHICAGO/TURABIAN and OXFORD.

I hold a Bachelor of Arts (Economics) degree from Maasai Mara University (2014) and currently, I am pursuing a Master of Economics (Policy and Management) degree from the University of Nairobi.

Upon my graduation in 2014, I quickly secured an internship position at the National Treasury of Kenya where I prepared and presented information on consular operations abroad, including resource information and workload, staffing appropriation and management controls. This equipped me with strong knowledge in both past & current economic fundamentals. I remained with the National Treasury (KE) until late 2015 when I was engaged at the Busara Center for Behavioral Economics as a Busara Research Specialist. At Busara, I synthesized and analyzed financial information with respect to the company's objectives. I was also able to consult with senior management to affect long-term important decision making.

I have been an ardent lover of writing from my elementary school days. Writing is my passion. And being paid to write makes it even more interesting. I am quite inquisitive, often asking a lot of questions not only to get a glimpse but also have the full understanding of the task. Believe me when I say I am a perfectionist because not even an iota of detail passes me when handling your tasks. Effective communication and honesty is my mantra.

Lastly, you may catch me enjoying informative educational documentaries or a bike ride on the hilly country roads to unwind the fatigue caused by long hours of thorough research.
Education
Maasai Mara University, Bachelor, Economics
Languages
English
Expert's speciality
Project type
Essay
Research Paper
Other
Case Study
Presentation
Report
Essay
Research Paper
Other
Case Study
Presentation
Report
Term paper
Literature / Movie review
Business Plan
Personal Statement
Thesis
Outline
Admission / Scholarship Essay
Research Proposal
Coursework
Article
Dissertation
Thesis Proposal
Creative Writing
Speech
Annotated Bibliography
Dissertation Proposal
Proofreading
Paraphrasing
Critical Thinking
Application Essay
Argumentative Essay
Article Review
Research Article
Cover letter
Biography
CV / Resume
Excel Assignment
Test
Online Help
Rewriting
Editing
Study consulting
Capstone Project
Questions & Answers
Problem-solving questions
Content Writing
Thesis/Dissertation Chapter
Research Summary
Reflective Writing
Poetry Prose
Thesis Statement
Reflective Report
Copywriting
Math Solving
Subject
Other
Business
Arts
Psychology
Management
English Language
Other
Business
Management
Marketing
Project Management
Accounting
Communications
Finance
Media
Engineering
Public Relations
Money and Banking
Childcare
Construction
Employment
Medical
Nursing
Physical Education
Sports
Advertising
Analysis of Structures
Audit
Blockchain
Brand Value
Building Materials and Theory of Constructions
Business Analysis
Business management
Capital markets, investments, stocks
Chemical Engineering
Civil Engineering
Clinical physiology
Cryptocurrencies
Dentistry
Digital Innovation and Transformation
Econometrics
Educational Technology
Electrical Engineering
Entrepreneurship
Environmental sciences
Fluid Mechanics
Food and Agribusiness
Game Theory
Hospitality (management)
Human resource management
Hydrology and Hydraulics Systems
Investment Strategies
Logistics
Macroeconomics
Management studies
Materials Science and Engineering
Mechanical Engineering
Medicine and health
Microeconomics
Negotiation
Operations Management
Pharmacology
Real Property
Strategy and Technology
Structural Design
The Business of Entertainment
Arts
English Language
Music
History
Literature
Law
Philosophy
Religion
Linguistics
Architecture
Fashion
Film
Administrative law
African history
American history
Ancient history
Applied arts
Art & Design
Art history
Asian history
Civil law
Creative writing
Criminal law
Dance
Literature
History of culture
History of literature
Jurisprudence (Philosophy of Law)
Legal management
Modern history
Performing arts
Poetry
Russian history
Television
Theatre
Theology
Visual arts
World history
World literature
Psychology
Social Work
Criminology
Economics
Cultural Studies
Anthropology
Human geography
Politics
Archaeology
Education
Human Rights
Communication Studies
Political science
Environmental Sciences
Mathematics
Biology
Information Technology
Computer Science
Geology
Statistics
Astronomy
Algebra
Algorithms
Analysis
Analytical Chemistry
Applied mathematics
Applied physics
Approximation theory
Artificial intelligence
Astrophysics
Biochemistry
Cell Biology
Chemical Engineering
Code
Combinatorics
Computer architecture
Computer communications
Computer graphics
Computer security and reliability
Cryptography
Data structures
Distributed computing
Dynamical systems
Earth science
Ecology
Environmental Chemistry
Evolutionary Biology
Game theory
General Biology
General Chemistry
Geometry
Graph theory
Human-computer interaction
Immunology
Information theory
Inorganic Chemistry
Logic in computer science
Mathematical logic
Mathematical physics
Number theory
Numerical analysis
Nutrition
Operating systems
Operations research
Organic Chemistry
Physical Chemistry
Probability theory
Programming languages
Quantum computing
Space sciences
Theoretical physics
Theory of computation
Topology
Zoology
Statistics
Deadlines
Delivers on time
marissa rochelle

June 18, 2019

Fantastic work, great communicator, I will be using her services again. :)

Able to deliver on time with structured

On time and works with your needs

slaaaaaayyyyyyer

May 11, 2019

Amazing writer!! Completed way before the due date!