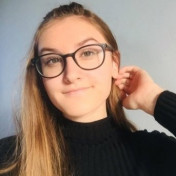 IconicTutor
June 11, 2021, 02:18 pm
About me
An Economics graduate, I have worked for more than 8 years in freelance writing. With this considerable experience as a writer, I have come to clearly understand my clients and what their needs are. I understand that the most important things to my clients are the highest quality and original work, adherence to the given instructions and delivery of work within the agreed timelines. As a result, I have remained committed to these specific aspects of my customers' needs in my writing. I simply make no compromise on originality of my work (zero plagiarism), timeliness and quality.

My commitment to high-quality work in my writing has seen consistent positive reviews from my clients across the years. My customers rate me highly on originality of my writing, my ability to deliver work within agreed timelines as well as the ability to understand and adhere to instructions as given. As a result, my customers have more often than not come back to me for repeat business. To be sure, I intend to remain true to my commitment to quality and timeliness as I serve my customers.

Outside Economics, I have diverse writing interests in other areas such as history, political science, sociology, psychology, and literature. I am a highly versatile writer that writes extremely well across multiple disciplines. This multi-disciplinary approach in my writing has enabled me to better develop as a writer by expanding my perspectives on various themes and how they interact with each other. This has enabled me to be a more complete writer.

I am looking forward to serving you!

Education
Economics
Languages
English
Expert's speciality
Project type
Essay
Coursework
Other
Math Assignment
Research Paper
Presentation
Essay
Coursework
Other
Math Assignment
Research Paper
Presentation
Case Study
Admission / Scholarship Essay
Creative Writing
Personal Statement
Term paper
Article
Report
Speech
Research Proposal
Literature / Movie review
Argumentative Essay
Questions & Answers
Proofreading
Outline
Critical Thinking
Thesis
Lab Report
Annotated Bibliography
Thesis Proposal
Article Review
Business Plan
Research Summary
Research Article
Cover letter
Editing
Dissertation Proposal
Non-word Assignments
Application Essay
Biography
Capstone Project
Code
Content Writing
Copywriting
CV / Resume
Dissertation
Excel Assignment
Math Solving
Online Help
Paraphrasing
Poetry Prose
Problem-solving questions
Reflective Report
Reflective Writing
Rewriting
Study consulting
Test
Thesis/Dissertation Chapter
Thesis Statement
Subject
English Language
Other
Mathematics
Business
Statistics
History
English Language
History
Philosophy
Law
Film
Creative writing
Linguistics
Administrative law
African history
American history
Ancient history
Architecture
Applied arts
Art & Design
Art history
Asian history
Civil law
Criminal law
Dance
Fashion
History of culture
History of literature
Jurisprudence (Philosophy of Law)
Legal management
Literature
Modern history
Music
Performing arts
Poetry
Russian history
Television
Theatre
Theology
Visual arts
World history
World literature
Other
Business
Marketing
Nursing
Finance
Accounting
Childcare
Engineering
Money and Banking
Structural Design
Advertising
Analysis of Structures
Audit
Blockchain
Brand Value
Building Materials and Theory of Constructions
Business Analysis
Business management
Capital markets, investments, stocks
Chemical Engineering
Civil Engineering
Clinical physiology
Cryptocurrencies
Dentistry
Digital Innovation and Transformation
Econometrics
Educational Technology
Electrical Engineering
Entrepreneurship
Environmental sciences
Fluid Mechanics
Food and Agribusiness
Game Theory
Hospitality (management)
Human resource management
Hydrology and Hydraulics Systems
Investment Strategies
Logistics
Macroeconomics
Management studies
Materials Science and Engineering
Mechanical Engineering
Medicine and health
Microeconomics
Negotiation
Operations Management
Pharmacology
Physical Education
Real Property
Strategy and Technology
The Business of Entertainment
Mathematics
Statistics
Environmental Sciences
Computer Science
Biology
Astronomy
Physics
Chemistry
Algebra
Algorithms
Analysis
Analytical Chemistry
Applied mathematics
Applied physics
Approximation theory
Artificial intelligence
Astrophysics
Biochemistry
Cell Biology
Chemical Engineering
Code
Combinatorics
Computer architecture
Computer communications
Computer graphics
Computer security and reliability
Cryptography
Data structures
Distributed computing
Dynamical systems
Earth science
Ecology
Environmental Chemistry
Evolutionary Biology
Game theory
General Biology
General Chemistry
Geology
Geometry
Graph theory
Human-computer interaction
Immunology
Information theory
Inorganic Chemistry
Logic in computer science
Mathematical logic
Mathematical physics
Number theory
Numerical analysis
Nutrition
Operating systems
Operations research
Organic Chemistry
Physical Chemistry
Probability theory
Programming languages
Quantum computing
Space sciences
Theoretical physics
Theory of computation
Topology
Zoology
Psychology
Economics
Cultural Studies
Criminology
Social Work
Education
Human Rights
Anthropology
Archaeology
Communication Studies
Human geography
Political science
Statistics
Deadlines
Delivers on time
Very very pleased with her work and creativeness. She also delivered on time.

user1651780

July 02, 2020

Great job, would recommend.

Excellent job,Excellent communication skills and always delivered earlier than expected