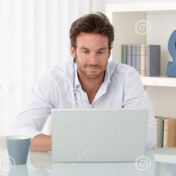 Homeworkgenius
May 13, 2021, 02:22 pm
About me
I wanted to become a tutor because I enjoy nourishing others. I went to school to get my degree and this changed my life. Being a tutor is quite fulfilling and offers me a sense that I am transforming the world into a better place for students. My tutoring principle is quite simple students do not care the amount of knowledge they have, until they learn how much you care. Being a tutor to students who could be facing other challenges in life, caring is what they need fist, after they learn that I care they open up their minds for information as I transfer my knowledge to them. I demonstrate my care through establishing relationships with them and attempting to assist them discover their dreams and strengths such that they can believe in themselves in the same way I believe in them, because the future is them and with so much value. Tutoring other has always been my passion, growing up with parents who were teachers, I knew at a young age that I wanted to also tutor others. After I graduated with my degree in psychology, I started advancing my career through offering evening tuitions for my cousins and neighbors. During this time as a tutor, I have managed to teach a variety of subjects to various learners, from preschools to college students. Nonetheless, one thing that has not changed in my career is my passion for tutoring and writing. Writing is a bass in understanding all subjects as well getting to understand and express thoughts.
Working with students in digital platform such as studybay has allowed me to prevent other distractions and focus more on academic writing. I have learnt a lot about students and people through other platforms as well. It is quite satisfying to see each of students get good grades and become more proficient with high self esteem throughout their course of academic assistance as they discover their inner voices as students. Seeing students get good grades and graduate and later there in fulfilling careers is all what tutoring is about. Tutoring and learning through the process as well is the major reward for being a freelance writer. As a tutor, I consider myself as the coal face of the youths reading market every day. I don't consider myself the best yet, since there is more to learn and more opportunities to sharpen my skills. Nonetheless, my exceptional work will speak for its self.I look forward to working with this company as we help students of the current generation to pass their grade and become leaders of tomorrow!


Education
Laikipia Univeristy, Bachelor, BA Psychology
Languages
English
Expert's speciality
Project type
Essay
Research Paper
Coursework
Article
Report
Other
Essay
Research Paper
Coursework
Article
Report
Other
Term paper
Literature / Movie review
Speech
Creative Writing
Outline
Case Study
Paraphrasing
Admission / Scholarship Essay
Research Proposal
Dissertation
Thesis
Thesis Proposal
Business Plan
Annotated Bibliography
Dissertation Proposal
Proofreading
Presentation
Personal Statement
Non-word Assignments
Math Assignment
Lab Report
Code
Critical Thinking
Application Essay
Argumentative Essay
Article Review
Research Article
Cover letter
Biography
CV / Resume
Excel Assignment
Test
Online Help
Rewriting
Editing
Study consulting
Capstone Project
Questions & Answers
Problem-solving questions
Content Writing
Thesis/Dissertation Chapter
Research Summary
Reflective Writing
Poetry Prose
Thesis Statement
Reflective Report
Copywriting
Math Solving
Subject
English Language
Business
Other
Psychology
Literature
Economics
English Language
Literature
Philosophy
Religion
History
Law
Arts
Linguistics
Music
Architecture
Fashion
Film
Administrative law
African history
American history
Ancient history
Applied arts
Art & Design
Art history
Asian history
Civil law
Creative writing
Criminal law
Dance
Literature
History of culture
History of literature
Jurisprudence (Philosophy of Law)
Legal management
Modern history
Performing arts
Poetry
Russian history
Television
Theatre
Theology
Visual arts
World history
World literature
Business
Other
Management
Marketing
Engineering
Public Relations
Journalism
Finance
Accounting
Money and Banking
Childcare
Communications
Construction
Employment
Media
Medical
Nursing
Physical Education
Project Management
Sports
Advertising
Analysis of Structures
Audit
Blockchain
Brand Value
Building Materials and Theory of Constructions
Business Analysis
Business management
Capital markets, investments, stocks
Chemical Engineering
Civil Engineering
Clinical physiology
Cryptocurrencies
Dentistry
Digital Innovation and Transformation
Econometrics
Educational Technology
Electrical Engineering
Entrepreneurship
Environmental sciences
Fluid Mechanics
Food and Agribusiness
Game Theory
Hospitality (management)
Human resource management
Hydrology and Hydraulics Systems
Investment Strategies
Logistics
Macroeconomics
Management studies
Materials Science and Engineering
Mechanical Engineering
Medicine and health
Microeconomics
Negotiation
Operations Management
Pharmacology
Real Property
Strategy and Technology
Structural Design
The Business of Entertainment
Psychology
Economics
Politics
Social Work
Criminology
Anthropology
Human geography
Archaeology
Cultural Studies
Education
Human Rights
Communication Studies
Political science
Computer Science
Environmental Sciences
Mathematics
Biology
Information Technology
Geology
Statistics
Physics
Chemistry
Astronomy
Algebra
Algorithms
Analysis
Analytical Chemistry
Applied mathematics
Applied physics
Approximation theory
Artificial intelligence
Astrophysics
Biochemistry
Cell Biology
Chemical Engineering
Code
Combinatorics
Computer architecture
Computer communications
Computer graphics
Computer security and reliability
Cryptography
Data structures
Distributed computing
Dynamical systems
Earth science
Ecology
Environmental Chemistry
Evolutionary Biology
Game theory
General Biology
General Chemistry
Geometry
Graph theory
Human-computer interaction
Immunology
Information theory
Inorganic Chemistry
Logic in computer science
Mathematical logic
Mathematical physics
Number theory
Numerical analysis
Nutrition
Operating systems
Operations research
Organic Chemistry
Physical Chemistry
Probability theory
Programming languages
Quantum computing
Space sciences
Theoretical physics
Theory of computation
Topology
Zoology
Statistics
Deadlines
Delivers on time
Wasn't too satisfied. Work wasn't on-time, and work was partially done so I had to send back for revision. Writer wouldnt respond quick enough on due date. But did great on the effort but final grade I completed with a D

dikshakhanna1234

June 12, 2018

Such a bad experience

user484872

March 31, 2018

They agreed to do the paper, then on the day of the deadline they declined to do the assignment. Very unprofessional.