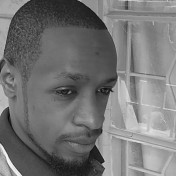 ElvisEel
March 03, 2020, 03:25 am
About me
Elvis Onkangi is an IT graduate from Jomo Kenyatta University who has specialized in the development of software. I also hold a certificate in leadership development and mentorship.

Elvis began his writing career more than five years ago upon realizing he was passionate about doing research and putting together well-thought essays, research papers, proposals, and reports. Over the years, i have familiarized myself with various paper formats and referencing styles including APA, MLA, Havard, Oxford and Chicago Turabian. Writing different types of papers has not only proved to be fun but also an exciting learning experience. I get opportunities to come up with captivating content that captures the reader's attention right from the introductory statement to the very last sentence of my papers.
Currently, I do work with project teams in the development of web applications and desktop applications on a part-time basis. I am the one who writes code,debugging software and sometimes conducts end user training upon request by the project leader.

Honesty, reliability, commitment, and efficiency are the values that I treasure the most. The four values I have been essential in helping me to accomplish many things in my life. Solving problems and impacting positively in the lives of others is what drives me to wake up every single morning.

I enjoy my leisure time playing football, swimming, traveling and also watching football mostly in the company of friends but hoping to do the same in the company of my own family once I get married.


Education
Jomo Kenyatta University Of Science and Technology, Bachelor, Information Technology
Languages
English, German, French, Spanish, Portuguese, Russian, Arabic, Chinese
Expert's speciality
Project type
Critical Thinking
Application Essay
Argumentative Essay
Article Review
Research Article
Cover letter
Critical Thinking
Application Essay
Argumentative Essay
Article Review
Research Article
Cover letter
Biography
CV / Resume
Excel Assignment
Test
Online Help
Rewriting
Editing
Study consulting
Capstone Project
Questions & Answers
Problem-solving questions
Content Writing
Thesis/Dissertation Chapter
Research Summary
Reflective Writing
Poetry Prose
Thesis Statement
Reflective Report
Copywriting
Math Solving
Subject
Algebra
Algorithms
Analysis
Analytical Chemistry
Applied mathematics
Applied physics
Algebra
Algorithms
Analysis
Analytical Chemistry
Applied mathematics
Applied physics
Approximation theory
Artificial intelligence
Astrophysics
Biochemistry
Cell Biology
Chemical Engineering
Code
Combinatorics
Computer architecture
Computer communications
Computer graphics
Computer security and reliability
Cryptography
Data structures
Distributed computing
Dynamical systems
Earth science
Ecology
Environmental Chemistry
Evolutionary Biology
Game theory
General Biology
General Chemistry
Geometry
Graph theory
Human-computer interaction
Immunology
Information theory
Inorganic Chemistry
Logic in computer science
Mathematical logic
Mathematical physics
Number theory
Numerical analysis
Nutrition
Operating systems
Operations research
Organic Chemistry
Physical Chemistry
Probability theory
Programming languages
Quantum computing
Space sciences
Theoretical physics
Theory of computation
Topology
Zoology
Administrative law
African history
American history
Ancient history
Applied arts
Art & Design
Art history
Asian history
Civil law
Creative writing
Criminal law
Dance
Literature
History of culture
History of literature
Jurisprudence (Philosophy of Law)
Legal management
Modern history
Performing arts
Poetry
Russian history
Television
Theatre
Theology
Visual arts
World history
World literature
Communication Studies
Political science
Advertising
Analysis of Structures
Audit
Blockchain
Brand Value
Building Materials and Theory of Constructions
Business Analysis
Business management
Capital markets, investments, stocks
Chemical Engineering
Civil Engineering
Clinical physiology
Cryptocurrencies
Dentistry
Digital Innovation and Transformation
Econometrics
Educational Technology
Electrical Engineering
Entrepreneurship
Environmental sciences
Fluid Mechanics
Food and Agribusiness
Game Theory
Hospitality (management)
Human resource management
Hydrology and Hydraulics Systems
Investment Strategies
Logistics
Macroeconomics
Management studies
Materials Science and Engineering
Mechanical Engineering
Medicine and health
Microeconomics
Negotiation
Operations Management
Pharmacology
Real Property
Strategy and Technology
Structural Design
The Business of Entertainment
Statistics
Deadlines
Delivers on time
user1000764

February 25, 2020

Perfect on time and accurate

user994465

January 07, 2020

awesome

user1168216

November 08, 2019

Good job!

user1166675

November 04, 2019

Took forever