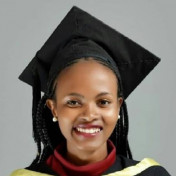 Creativewriter1
June 14, 2019, 01:26 pm
About me
My user name in Studybay is Creativewriter1; I am a nutritionist by profession (I have a bachelor's degree in Science in Nutrition and Dietetics). Currently, I am pursuing a master's degree in Nutritional Sciences. I started my writing back at high school as a hobby, but when I enrolled on campus, it became a profession after I was introduced to academic writing. I used to spend a lot of time researching medieval and trending topics especially about technological innovations and development of world economy, trade, commerce, and inter-country relationships. After researching I used to publish my papers on social media platforms and through my audience's comments I learned about freelance writing. I realized I could utilize my writing hobby to help students pass their exams and assignments. At first, I started writing high school essays since they were the only jobs I could get, but later I advanced and started handling various kinds of campus assignments. Every positive feedback I received catapulted me further to be better at writing. Writing occupied most of my time even after I graduated from campus and currently, I am experienced to handle even doctorate assignments. I have done more than seventeen thesis papers for master's students.
I have gained a lot of experience throughout my writing career by interacting with a wide range of expertise especially in primordial subjects like technology, biology, chemistry, engineering, demographics, history, physics, among others. Through constant practice and learning, I have been able to be among the guaranteed and trusted writers at Studybay. I have an extensive theoretical background and professional experience in nutrition, nursing care facilities studies, environmental, consumer, and agriculture sciences, creative writing, linguistics, and philosophy. The most common assignments I have handled revolve around controversial subjects like lung cancer, diabetes, dietary diseases, general malnutrition, obesity, drugs and substance abuse, suicide, and business papers. I am a qualified academic writer, tutor, and editor in various academic fields from high school to Ph.D. levels with more than eight years of experience. My experience has enabled me to enhance my proficiency in writing papers and handling tests of many disciplines and referencing styles including Harvard, APA, MLA, Chicago, and Oxford. Currently, I have completed more than 750 orders with more than 450 positive reviews.

Education
Nutrition and Dietetics
Languages
English, German, French, Spanish
Expert's speciality
Project type
Critical Thinking
Application Essay
Argumentative Essay
Article Review
Research Article
Cover letter
Critical Thinking
Application Essay
Argumentative Essay
Article Review
Research Article
Cover letter
Biography
CV / Resume
Excel Assignment
Test
Online Help
Rewriting
Editing
Study consulting
Capstone Project
Questions & Answers
Problem-solving questions
Content Writing
Thesis/Dissertation Chapter
Research Summary
Reflective Writing
Poetry Prose
Thesis Statement
Reflective Report
Copywriting
Math Solving
Subject
Algebra
Algorithms
Analysis
Analytical Chemistry
Applied mathematics
Applied physics
Algebra
Algorithms
Analysis
Analytical Chemistry
Applied mathematics
Applied physics
Approximation theory
Artificial intelligence
Astrophysics
Biochemistry
Cell Biology
Chemical Engineering
Code
Combinatorics
Computer architecture
Computer communications
Computer graphics
Computer security and reliability
Cryptography
Data structures
Distributed computing
Dynamical systems
Earth science
Ecology
Environmental Chemistry
Evolutionary Biology
Game theory
General Biology
General Chemistry
Geometry
Graph theory
Human-computer interaction
Immunology
Information theory
Inorganic Chemistry
Logic in computer science
Mathematical logic
Mathematical physics
Number theory
Numerical analysis
Nutrition
Operating systems
Operations research
Organic Chemistry
Physical Chemistry
Probability theory
Programming languages
Quantum computing
Space sciences
Theoretical physics
Theory of computation
Topology
Zoology
Administrative law
African history
American history
Ancient history
Applied arts
Art & Design
Art history
Asian history
Civil law
Creative writing
Criminal law
Dance
Literature
History of culture
History of literature
Jurisprudence (Philosophy of Law)
Legal management
Modern history
Performing arts
Poetry
Russian history
Television
Theatre
Theology
Visual arts
World history
World literature
Communication Studies
Political science
Advertising
Analysis of Structures
Audit
Blockchain
Brand Value
Building Materials and Theory of Constructions
Business Analysis
Business management
Capital markets, investments, stocks
Chemical Engineering
Civil Engineering
Clinical physiology
Cryptocurrencies
Dentistry
Digital Innovation and Transformation
Econometrics
Educational Technology
Electrical Engineering
Entrepreneurship
Environmental sciences
Fluid Mechanics
Food and Agribusiness
Game Theory
Hospitality (management)
Human resource management
Hydrology and Hydraulics Systems
Investment Strategies
Logistics
Macroeconomics
Management studies
Materials Science and Engineering
Mechanical Engineering
Medicine and health
Microeconomics
Negotiation
Operations Management
Pharmacology
Real Property
Strategy and Technology
Structural Design
The Business of Entertainment
Statistics
Deadlines
Delivers on time
DJ 2018

September 22, 2019

great job

Didnt respond once i needed her to revise work that was incomplete

Excellent at what she does!